As Tom Brady's career came to a close Tuesday with the news -- broken originally on Saturday and finally confirmed by Brady on social media — that he was retiring, I couldn't help but think how it was somewhat crazy the fact that I've actually seen him play live more often in the Super Bowl than against the Cardinals.
I got a chance to cover the Patriots' Super Bowls against the Eagles, Panthers, Giants (the one at State Farm Stadium) and Seahawks. But of the four times the Patriots and Cardinals played during Brady's tenure in New England, Brady missed the one in 2008 because of his torn ACL and the one in 2016 because he was suspended for Deflategate.
Brady, in the end, played against the Cardinals only twice. In 2004, he beat the Cards, 23-12, at Sun Devil Stadium. He lost to the Cardinals, 20-18, in 2012 in New England when Stephen Gostkowski missed a 42-yard field goal in the dying seconds.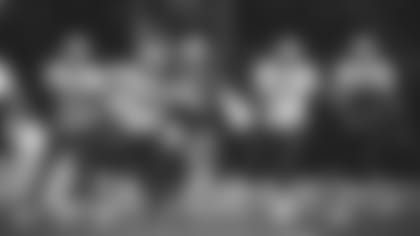 Including the postseason, Brady has winning records against every team except four, including the Cardinals. The others: the Broncos, Seahawks, and Saints. He never got to play a regular-season game at State Farm Stadium, but he played two Super Bowls there.
Brady was supposed to come to State Farm Stadium in 2022 to play the Cards when they host the Buccaneers, but now, alas, it might be about Blaine Gabbert's return.
I had someone ask if Larry Fitzgerald will officially announce his retirement so that he can go into the Hall of Fame the same time as Brady. Since Fitz didn't play in 2021 -- official retirement announcement or not -- and his last year was 2020, he will be eligible for the HoF class of 2026. Brady will be 2027. (So Fitz will go in with Drew Brees instead.)