Little
went right for the Cardinals in their 34-7 loss to the Eagles on Sunday. One bright spot was the second quarter interception by safety Antoine Bethea of Eagles quarterback Carson Wentz. Philadelphia was in field goal range at the time, and the pick kept the team within 14 points. The Cardinals never pulled any closer, but the veteran safety continued his strong play with his second interception in as many games. Bethea and cornerback Patrick Peterson broke down how the interception developed in this week's edition of Cardinals Film Room.
The situation: The Eagles had a second-and-10 at the Arizona 25 with 47 seconds remaining in the second quarter, leading 21-7.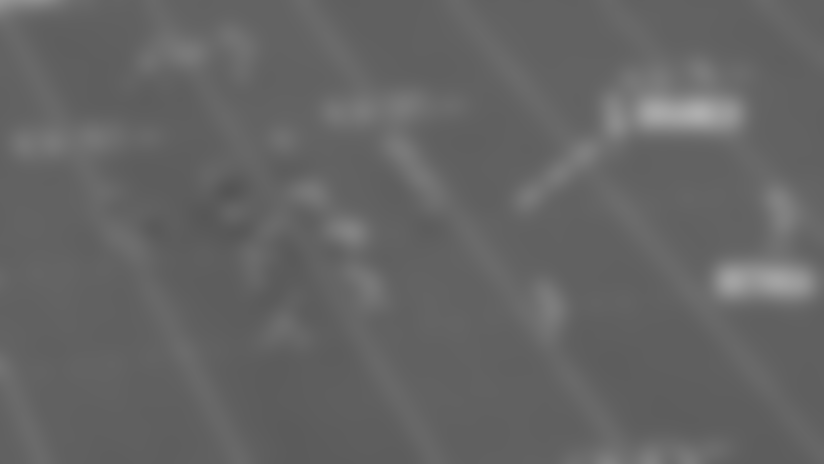 The Cardinals initially line up with two deep safeties, but that changes when he ball is hiked. Bethea: "Right now, we're just trying to give the quarterback a different look. Give him a look pre-snap and then a different look post-snap. Tyvon (Branch) coming down."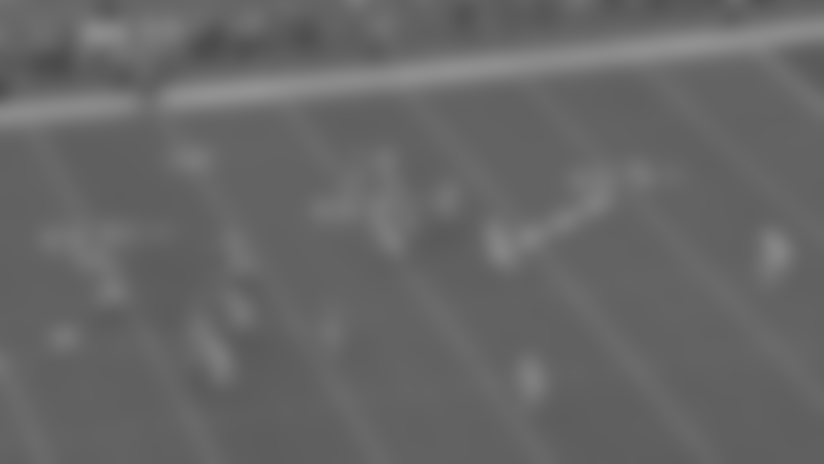 Bethea is now the lone roaming safety: "From there, it's playing center field. We always talk about staying in between the hashes to help everybody inside, and read the quarterback. Right now you can tell he's kind of staring at where he wants to go."
Peterson has Eagles wide receiver Alshon Jeffery under control on his side of the field: "Guys know I succeed very well in that man coverage, so it's seldom (the safeties) lean my way. We'd rather our guys be ballplayers rather than robots. Those guys have the privilege and the ability to do that."
Bethea is trying to shake the instinct to help Peterson: "It's something I'm getting used to. I've never really played with a corner – I don't want to knock the corners I've played with – but a corner of his caliber. He can lock down a receiver, and it kind of allows me to play one half of the field. I'm still getting used to that, but I feel as though the longer I play with him, I see myself making some more plays like this."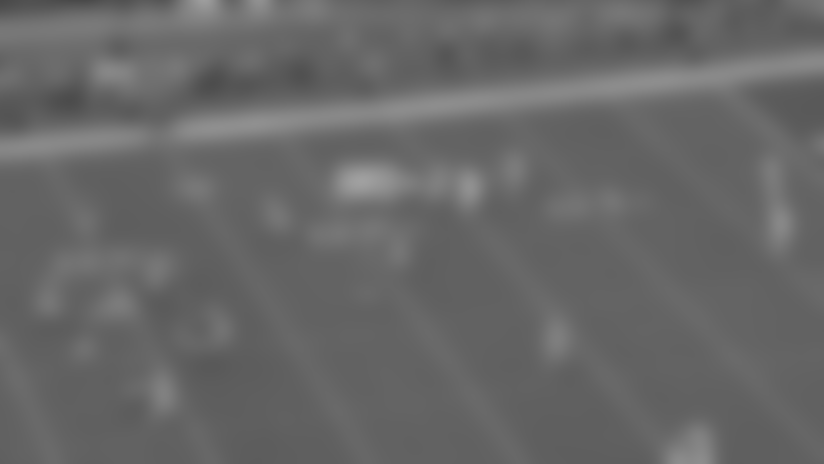 Bethea dissects the most likely target on the play: "At this point, just with the timing in my head, I feel like (Eagles quarterback Carson Wentz) is staring there, and he hasn't come off yet, so eventually he's going to go there. I know down here (tight end Zach) Ertz is a big target for him, so I'm clueing in on him."
Peterson watches Bethea make his move:  "He could see his eyes staring down his target. A.B. is looking at him right now and he got a great jump on the ball."
Bethea doesn't consider going for a hit on Ertz: "At this point, when I see the ball in the air, I'm a receiver. My thing is, I know I'm close to the sidelines, so go get the ball and get the feet in."
Bethea gets both feet in, something he has practiced before:"We do it when we're just tossing the ball around. If you're on the sideline, tap the feet in really quick. You see receivers doing that all the time."
Peterson knows Bethea's experience played a role in the interception: "Obviously he's been in the league for a very long time. He understands situations. He understands what young quarterbacks want to do, what tendencies they like to do. He showed him one, and he made a great play on the ball."
The officials huddled for a long time and reviewed the play, but it stood. Bethea: "I felt pretty confident. I knew I caught it, and once I put the feet down I was confident I was in."