!The Falcons eventually pulled away from the Cardinals on Sunday, but the first half was an entertaining back-and-forth affair. Atlanta was threatening to go ahead by two scores late in the second quarter, but Julio Jones bobbled an easy pass and Cardinals safety D.J. Swearinger was there to pick it off. The offense took advantage, as Chandler Catanzaro hit a 54-yard field goal on the last play of the first half to cut the deficit to 17-13. Swearinger, safety Tyrann Mathieu and Falcons quarterback Matt Ryan shared their thoughts on the play in this week's Cardinals Film Room.
The situation: The Falcons had a second-and-10 from the Cardinals' 35 with 33 seconds remaining in the second quarter, leading 17-10.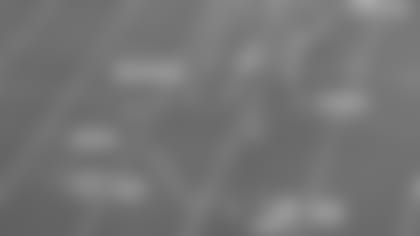 Mathieu dissects the Atlanta formation: "They're not a really vertical team (with an) empty (backfield). They're more of a sticks team, slant team. We knew the ball was going to come out fast."
Swearinger follows Devonta Freeman, who motions from the right to the left of the formation, and expects a short pass: "I knew it was coming out quick. I just didn't know to who."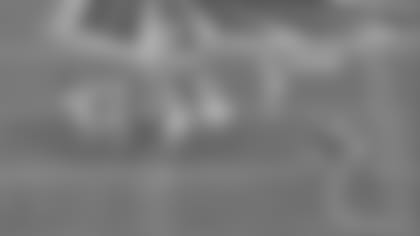 Swearinger sees Deone Bucannon blitz untouched: "I knew that (would happen), which is why I knew the ball was coming out quick. That's why I was looking at (Ryan). It was either coming quick to me or quick to Pat (Peterson). I saw him looking at Julio, so I figured he would go quick to Julio."
Mathieu is impressed to watch Swearinger quickly peel off Freeman to help on Jones: "It's just anticipation, him feeling comfortable enough in coverage to stay with his man and look at the quarterback at the same time."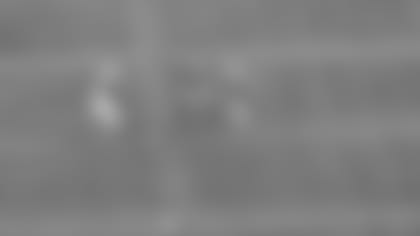 Swearinger, a big hitter, isn't sure if intimidation played a part in Jones' bobble: "I don't know, man, but any time a receiver goes across the middle, they have their radar on regardless of who is in the middle. He might have seen me, he might have just bobbled it."
Ryan was disappointed Swearinger got his hands on the ball: "We had a chance before the half to come away with some more points. When you get those opportunities, you want to take advantage of them."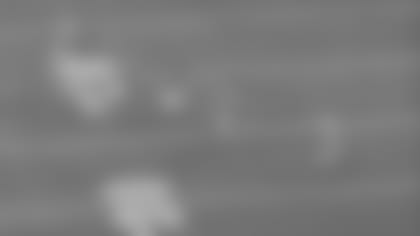 With time running down in the first half, Swearinger tries to create more by pitching the ball to Mathieu: "That's my first thing. As soon as I got it, I was like, where can I go? I saw (Mohamed) Sanu to my right and I knew Julio was probably trailing me, so I gave it to Ty and let him do something with it. Any time him, Pat, myself or Tony (Jefferson), any time we get a little space we have a chance of taking it to the house. That's what I tried to do."
Mathieu dazzled on returns in college but didn't have much room and ran out of bounds quickly: "We needed a spark. We got the turnover and we wanted to get the ball inside the 50 for the offense. That's what was in my mind the whole time. I should have cut back when I watched the film. I didn't want to get tackled on my shoulder, so I was like, 'Let me just go out of bounds.'"
Ryan was happy with the way the Atlanta offense rebounded in the second half:  "They are a good defense and very talented across the board. You understand that at certain times throughout the game they are going to make plays. The key is to get back to the game plan and execution one play at a time."