General Manager Steve Keim (left) and head coach Steve Wilks talk in the Cardinals' draft room during a meeting last week.



As the Cardinals commenced their annual pre-draft press conference Wednesday – General Manager Steve Keim and first-year head coach Steve Wilks taking part – Keim opened with a joke.
"It's that time of year when the misinformation is flowing, and I don't expect the next 20 minutes to be any different," Keim deadpanned.
Truth is hard to come by from any teams, on or off the record, this time of year. The Cardinals don't even build out their Top 120 board – the list from which they will make their selections next week – until Thursday afternoon and Friday.
As for the idea the Cardinals might trade up to finally snare that long-term quarterback they have sought for so long, well, it's hard to peddle misinformation when, right now, there might not be any information to give.
"Until you can realize what players are in what slot, to me, it's hard to talk about trading up," Keim said. "Trading up to one (overall), it's a different story. But if you're trading up to two (overall), you have to love two players, and it's a sliding scale. Any draft-day trades we have made or would like to make, it's usually when you are on the clock or close to being on the clock."
Keim certainly wouldn't rule out a trade up. It's possible it will take a top 10 pick to get any of the top four quarterbacks – Sam Darnold, Josh Allen, Baker Mayfield, Josh Rosen, in some order – and the Cardinals are picking 15th. There are also
teams outside the top 10 but in front of the Cardinals (the Bills, maybe the Dolphins) who also could consider drafting a QB.
Assuming the "right" QB is on the board, then the price must be considered as well. The Cards and Keim understand there would be a heavy price to pay with future picks in such a scenario.
"If it's a dynamic player at that position who is a game-changer, they're not going to take anything short of the mortgage for the house and the farm and everything to come up," Keim said. "It's an inexact science. At the end of the day you can throw the trade chart off your desk, because you have to be willing to give up what you are comfortable with."
Not unexpectedly, both Wilks and Keim were general about their QB thoughts. Keim did acknowledge Mayfield visited the Cardinals Wednesday, saying the visit went well.
"You really don't know how they are going to pan out," Wilks said. "I think it's a great class. We just have to wait and see."
The Cardinals haven't selected a quarterback in the first three rounds since Keim became GM, something Keim said he thinks about "constantly." The Cardinals actually haven't drafted a QB in the top three rounds since Matt Leinart was chosen 10th overall in 2006.
While Keim didn't say directly he had regrets, he did emphasize self-evaluation needs focus on mistakes.
"I think about the things that I've done wrong moreso than the things that I have done well," Keim said. "To me, that's how you grow … you are critical of yourself."
Not taking a quarterback has been because of a number of factors, Keim said, including where the player was ranked on the board at the time or an outsized price to trade up to get a particular player.
"(There are) a lot of different things that I use as a chip on my shoulder to challenge myself to get better," Keim said.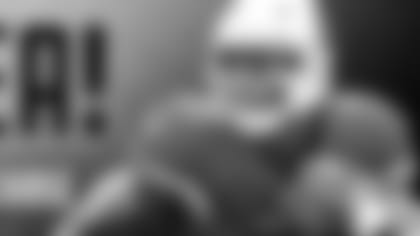 ](http://www.azcardinals.com/tickets/season-tickets.html)
Images from the second day of the Cardinals' voluntary minicamp