Larry Fitzgerald had the greatest postseason a wide receiver ever had.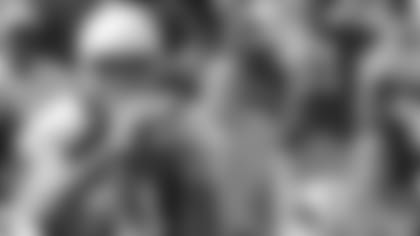 It made sense the Cardinals? star added in an MVP performance in the Pro Bowl Sunday.
Fitzgerald had two touchdown catches among his five receptions (for 81 yards), including a 46-yard score on a Hail Mary on the last play of the first half, as the NFC captured a 30-21 win in Hawaii.
The Cards had five Pro Bowlers: Fitzgerald, fellow wide receiver Anquan Boldin, quarterback Kurt Warner, strong safety Adrian Wilson and special teamer Sean Morey. Every Card started at their respective spots.
One of the main storylines during the week was Boldin?s issues with the Cardinals, saying to a couple reporters that he didn?t think his relationship with the team could be repaired. But during the game, Boldin was asked by NBC?s Tiki Barber about whether he thought he would be back in 2009 and Boldin wasn?t quite as firm.
?We will see what happens in the next couple of weeks,? Boldin said. ?The thing I don?t want to happen is for it to get crossed up. I still love playing with those guys in the locker room, I still love the fans out in Arizona. My whole thing is with the organization and no one else.?
Fitzgerald, in his in-game interview, was blunt. ?I don?t even want to think about the possibility of him going anywhere else,? Fitzgerald said.
Warner started but played just one series, throwing two passes and completing one eight-yarder ? to Fitzgerald ? before leaving the game for good. Warner?s highlight of the day may have been when NBC cameras caught him talking about his Super Bowl interception with the man who returned it 100 yards for a touchdown, Steelers linebacker James Harrison. (Warner told Harrison Boldin was actually supposed to be lined up wider on the play and, had the formation been correct, Harrison dropping into coverage wouldn?t have mattered.)
Wilson was credited with one tackle in the game.