The Cardinals, thanks to a loaded list of opponents this season, are going to live in primetime in 2022.
Four times the team will appear in primetime games, all against notable opposition, the most high-profile a "Sunday Night Football" game on NBC Christmas night against the Buccaneers and Tom Brady.
The Cardinals will also host the Saints on Amazon Prime's "Thursday Night Football" on Oct. 20 and host the New England Patriots on ESPN's "Monday Night Football" on Dec. 12. That is in addition to the previously announced Monday night game in Mexico against the San Francisco 49ers on Nov. 21.
The four primetime appearances are the most the Cardinals have had since 2016, when the Cardinals also had four: two games on Sunday night (loss to the Patriots, tie with Seahawks), a Monday night (win over the Jets) and a Thursday night (win at San Francisco.)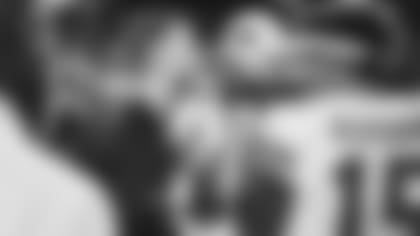 WEEK 1
Sept. 11 CHIEFS at CARDINALS 1:25 p.m. (CBS)
Did you know Kliff Kingsbury coached Patrick Mahomes in college? (If you did not, you need to find a new place to live that's not under a rock.) The Kingsbury-Mahomes connection will make for a heck of a storyline, as will the inevitable comparison of how Mahomes and Kyler Murray perform in this game. Quite a way to start the season.
WEEK 2
Sept. 18 CARDINALS at RAIDERS 1:25 p.m. (CBS)
It's inevitable there will be one main storyline for this game: Chandler Jones against his former team. The will-he-or-won't-he-stay dominated the 2021 season and then Jones indeed left for Vegas. He'll team with Maxx Crosby for a pair of formidable pass rushers (which every team in the AFC West seems to have put together) and his battle against D.J. Humphries and/or Kelvin Beachum -- and his outcomes in chasing Kyler Murray -- will be fascinating to watch.
WEEK 3
Sept. 25 RAMS at CARDINALS 1:25 p.m. (FOX)
The Cardinals are still looking for their first win against Sean McVay in Arizona. The Super Bowl champs have made some changes, but they still have Matthew Stafford and Cooper Kupp, and perhaps more importantly, Aaron Donald. Donald rampaged through the teams' Monday night game in Arizona last season, and was the difference in the outcome. Finding a way to keep Kyler from his clutches would go a long way in giving the Cardinals a chance to turn McVay away.
WEEK 4
Oct. 2 CARDINALS at PANTHERS 1:05 p.m. (FOX)
The Panthers are one of those teams -- like the Lions -- that, despite not being in the NFC West, seemingly find a way on to the Cardinals' schedule every year. There is a good chance the Cardinals will see a different starting QB for Carolina for a third straight season -- it was Teddy Bridgewater in 2020 (a loss on the road) and then the tandem of Cam Newton and P.J. Walker. This year, it's trending toward Sam Darnold.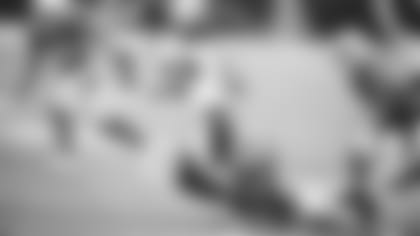 WEEK 5
Oct. 9 EAGLES at CARDINALS 1:25 p.m. (FOX)
The Eagles are trying to retool on the fly, adding Pro Bowl wide receiver A.J. Brown during a draft-day trade to help the development of quarterback Jalen Hurts. The teams last played, in Arizona, in 2020 when Kyler Murray orchestrated a late-season win over Hurts and Philly.
WEEK 6
Oct. 16 CARDINALS at SEAHAWKS 1:05 p.m. (FOX)
For all the issues the Cardinals have had against the Seahawks at home, they have played very well in Seattle. Last year, without Kyler Murray, they won with Colt McCoy. They've won there with Brett Hundley after Murray got hurt, and with Drew Stanton and Carson Palmer (and almost won with Josh Rosen and a very bad offense.) It's been a good place for a decade or so, which is impressive given how good the Seahawks are at home.
WEEK 7
Oct. 20 SAINTS at CARDINALS 5:15 p.m. (AMAZON PRIME VIDEO)
The last time the Saints visited State Farm Stadium, the stars were Drew Brees and Larry Fitzgerald. Those two are on the waiting list to Canton. Now this game will mark the return of DeAndre Hopkins from suspension, which will be a boost. The Saints are coming with a Jameis Winston-led offense. Safety Tyrann Mathieu gets a chance to play against his former team in the regular season for the first time since he left Arizona, and the game will be on the new Thursday night Prime Video streaming platform.
WEEK 8
Oct. 30 CARDINALS at VIKINGS 10 a.m. (FOX)
Patrick Peterson is still in Minnesota. So now is Jordan Hicks. They'll try and prevent a finish like 2021's, when the Vikings visited Arizona and missed a field goal on the game's final play as the Cardinals won their home opener, 34-33. The game was one of Rondale Moore's best of his rookie season. Minnesota is also home to one of the best stadiums in the league, so the Vikings have that going for them.
WEEK 9
Nov. 6 SEAHAWKS at CARDINALS 2:05 p.m. (FOX)
The Cardinals still have to play Russell Wilson, but he won't be in a Seattle uniform, and for that, the fans at State Farm Stadium should be happy. Sure, the Cardinals beat the Seahawks in Wilson's NFL debut to open the 2012 season, but after that, the Cardinals have gone just 1-8-1 against the Seahawks in Arizona. It's been a frustrating run, not only with some odd losses but even a 2015 tie in which the Cardinals were the better team. What will the Seahawks look like without Russ behind center?
WEEK 10
Nov. 13 CARDINALS at RAMS 2:25 p.m. (FOX)
The Cardinals had a great start to 2021, and it's arguable the apex of that start was in Los Angeles, in an overall domination of the Rams in Week 4. What made that day work so well for the Cardinals? It'll probably be the same thing they need this time around -- they ran the ball well, kept Cooper Kupp in check and made big plays. Most importantly, it was a breakthrough win for Kliff Kingsbury against Sean McVay.
WEEK 11: Nov. 21 CARDINALS vs. 49ERS at Mexico City 6:15 p.m. (ESPN)
This is the game everyone already knows about. It's the rematch of the NFL's first regular-season game outside of the country, which was also at Estadio Azteca in Mexico City. The Cardinals can't afford to get behind 14-0 this time around on two fumble returns for TDs – the 49ers are a better team than that version in 2005, although so are the Cardinals – but it's interesting that the Niners again have an inexperienced high first-round pick at quarterback. Then, it was Alex Smith (who struggled that night in Mexico). This time, it's Trey Lance.
WEEK 12
Nov. 27 CHARGERS at CARDINALS 2:05 p.m. (CBS)
The Chargers have long been considered the team that can't quite get over the hump. But with Justin Herbert considered one of the best young quarterbacks in the league. Defensively, they already had Joey Bosa and then traded for fellow edge rusher Khalil Mack, and in a secondary that already had safety Derwin James they added cornerback J.C. Jackson, the NFL interception leader.
WEEK 13
BYE WEEK
The Cardinals have benefitted from a late bye week the past few years, so it can't hurt to get healed up for the stretch run. The one tough part -- the bye comes before a Monday night game, in which the Cardinals would have had some extra time to prepare/rest anyway.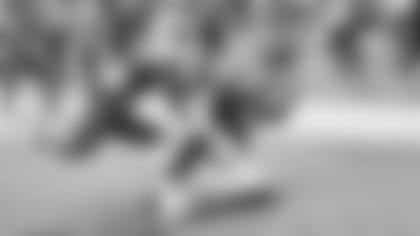 WEEK 14
Dec. 12 PATRIOTS at CARDINALS 6:15 p.m. (ESPN)
It's interesting that the last time the Patriots visited the Cardinals, it was also a primetime game, with a "Sunday Night Football" tilt to open the 2016 season. This time, it's Monday night, in a game created thanks to the 17th week and an extra battle against an AFC foe. The Patriots have now moved past Tom Brady and settled into the Mac Jones era. A Kliff Kingsbury-Bill Belichick matchup is intriguing, after Belichick made Kingsbury a draft pick back in 2003.
WEEK 15
Dec. 18 CARDINALS at BRONCOS 2:05 p.m. (FOX)
Here is where Russell Wilson lays in wait for the Cardinals, a quarterback finally dealt out of the division but not completely off the Cardinals' schedule. Wilson's arrival has made for big expectations for the Broncos, who have needed a QB for a long time. It's been a minute since the Cards have been in Denver for a regular-season game; the last time Peyton Manning had a huge day and Logan Thomas threw his one and only completion as a Cardinals QB.
WEEK 16
Dec. 25 BUCCANEERS at CARDINALS 6:20 p.m. (NBC)
"Sunday Night Football" against the GOAT. Tom Brady. State Farm Stadium. Never happened before, at least not against the Cardinals. Sure, he's been there before, watching a miracle unfold for one of his Super Bowl titles, but never in a regular-season game, thanks to his Deflategate suspension. He's only played in Arizona once, a 23-12 long-ago win at Sun Devil Stadium in 2004. His one-time QB understudy, Kingsbury, will have to find a way to slow him down.
WEEK 17
Jan. 1, 2023 CARDINALS at FALCONS 11 a.m. (FOX)
The Cardinals haven't always fared well in Atlanta, but the rebuilding Falcons aren't the same team that was able to march out Matt Ryan and play explosive offense. They have some options -- Cordarrelle Patterson, Kyle Pitts, rookie receiver Drake London -- but will new quarterback Marcus Mariota be able to do enough on his third NFL team? The Cardinals haven't won at the Falcons since the end of the 1993 season, a stretch of nine games.
WEEK 18
JAN. 8, 2023 CARDINALS at 49ERS TBD (TBD)
The Cardinals and Niners come into this season in an interesting spot. Most consider the 49ers, despite finishing behind the Cardinals last season and being swept, the better shot of finishing higher in the NFC West. But the Cardinals have a big advantage in quarterback, with Kyler Murray over Trey Lance. The Cardinals have played well in San Francisco. This one could mean a lot if the playoffs are on the line.
PRESEASON OPPONENTS SET
The preseason opponents are also set. The Cardinals will open the preseason at Cincinnati the first week (date to be determined), followed by a nationally televised Fox game at home against the Ravens on Aug. 21 (kickoff at 5 p.m. Arizona time.) The preseason will end at Tennessee with a date to be determined. The Cardinals are expected to spend the week before the game practicing in Tennessee against the Titans.