Adrian Wilson and the Cardinals will need to do some extra studying in order to play an unfamiliar Atlanta team this weekend.
The Seattle Seahawks were across the field, but Darnell Dockett said he was already thinking about the Atlanta Falcons during the third quarter of the Cardinals' regular-season finale.
"I was like, 'I can't wait to play the Atlanta game,' " Dockett said, saying he spent the evening Sunday night sitting on his couch at home watching a DVD of Falcons' plays.
The Cards get a short week to prepare for their playoff opener Saturday. Coach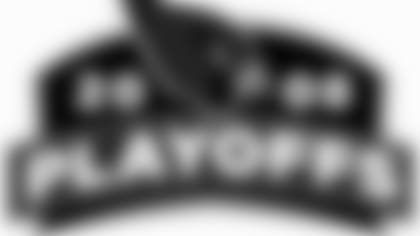 Ken Whisenhunt said it will be like coming off a Monday night game, a process made a bit easier because the Cardinals will play at home.
The Falcons are an unknown despite having just visited University of Phoenix Stadium in the next-to-last week of the 2007 season. There's good reason for the unfamiliarity, since the Falcons brought in a new front office, new head coach, new quarterback and new running back since then.
It will mean extra time studying the opponent, but as Whisenhunt noted, "the motivation is there." Running back Edgerrin James added that players don't mind putting in a little more time now because it is the playoffs.
"You can't let anything catch you off-guard," safety Adrian Wilson said. "We'll take a look at all 16 games, and we will be ready. It's all about preparing for everything. I think practice is going to be intense this week. I think a lot of guys in the locker room want to prove around the country we're not the team from two weeks ago (in New England) and laid an egg, basically."
Dockett said playing an unfamiliar team makes it "interesting," waving away the idea the Cardinals could have played a Carolina team that they not only knew but held a 14-point lead on in their early-season matchup.
With the Falcons, "it means you'll spend more time in the office looking at them, and that's what you want," Dockett said.
With a rookie quarterback in Matt Ryan, the Falcons will try and use MVP candidate Michael Turner to grind up yards on the ground (along with another home-run hitting running back, Jerious Norwood). Defensively, Atlanta will surrender yards but avoid giving up long plays and stiffen near the red zone.
That would seem to play toward the Cardinals needing to establish the run game once again. Despite James rushing for 100 yards Sunday, Whisenhunt said he had not yet decided if James would be the Cards' lead ballcarrier against the Falcons but "Edgerrin will play," Whisenhunt said.
Whisenhunt, the veteran of multiple playoff games as both player and coach, compared the intensity of a postseason game as a "Monday Night Football" game multiplied by 10. That's why he called the Cards' home-field advantage -- with fans in the stands -- more important than the fact the Cards do not have to travel.
The Falcons, sporting an 11-5 record two games better than the Cardinals' own 9-7 mark, look like they will be the pick of most pundits.
"I am fine being an underdog," Whisenhunt said. "I am fine with people thinking we don't have a chance."
The idea doesn't surprise the players, who will settle on getting ready and waiting for kickoff.
"Man, we're the Cardinals. We're the Cardinals," Wilson said matter-of-factly. "Nobody gives us respect. It's always something with this team. That's what you hear in the media. It's always somebody saying something, or we're not doing the things we need to do.
"For us, if we are underdogs, fine. I don't think we will look at it any other way. We will be ready to play."
Anquan Boldin will play Saturday, despite his sore shoulder. "If anybody thinks I'm going to miss this game, they're not too bright," Boldin said. "If my arm was broke, I'd be out there. I'm not missing this one." …
Whisenhunt also said he expects DE/LB Travis LaBoy to be ready. Safeties Aaron Francisco (ribs) and Matt Ware (calf) will have to test out their injuries in practice. Francisco played in a limited role against Seattle.