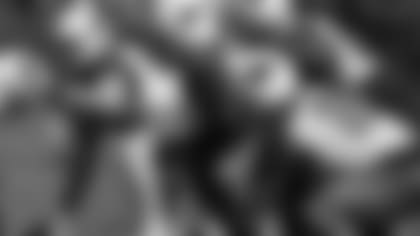 The Cardinals have had a drama-free camp thus far.

FLAGSTAFF – The subject was the backup quarterback battle between Matt Leinart and Brian St. Pierre, and more specifically, this idea that because there was competition behind Kurt Warner, it was a black mark against Leinart.
Ken Whisenhunt simply said he was pleased with Leinart's play, and then, sounding a little irritated, added "to be talking about the competition for second-team quarterback means to me there's just not a lot of other stuff going on."


That much is absolutely true.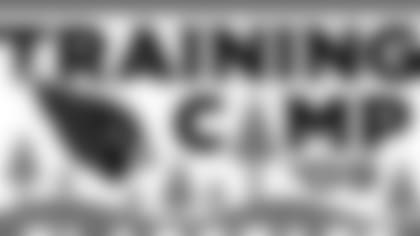 Last year, the Cardinals had what would have been the headline of any camp – Leinart versus Warner as starting quarterback – overshadowed by another headline – Anquan Boldin's rant about his contract situation. This year, a week into the team's stay at Northern Arizona University, camp seems almost serene.
"I don't think training camps are serene because it is a lot of football and you are away from home and you are working all day," Whisenhunt said with a smile. "But it is nice to not have distractions which some of those things can be. I will say this, I will give our team credit because it appears to me we have handled situations and distractions much better."
That may have been learned in the playoffs, Whisenhunt said, a time in which the team may have matured as a group.

FOWLER ADDED, GREEN TO IR



The Cardinals, who have been searching for quality center depth all offseason behind starter Lyle Sendlein, signed veteran center Melvin Fowler Tuesday and cut third-string center Donovan Raiola.
The Cards also have an open roster spot now after placing fullback Justin Green – who had a partial tear of his anterior cruciate ligament – on injured reserve, ending his season. Whisenhunt said the Cards will try out some fullbacks and sign one in a day or two.
Fowler is a seven-year veteran who spent the last three years in Buffalo. He was the starter for the first five games last season before getting injured and failing to get his job back. In his career, Fowler has started 60 games in his career, and was the Bills' starter all of 2006 and 2007.
Right now, Ben Claxton is backing up Sendlein.
"It's really now more of a competitive situation," Whisenhunt said. "We had an opportunity to bring in a veteran player we felt could raise the level of competition at that position and that is something we have been concerned about that for a while.
Defensive tackle Gabe Watson and tight end Stephen Spach returned to practice after their one day absence. Tight end Anthony Becht (hamstring) was sidelined, while cornerback Bryant McFadden (ankle), linebacker Chike Okeafor (back), fullback Dan Kreider (hamstring), running back Beanie Wells (ankle) and wide receiver Early Doucet (shoulder) remained out. Doucet, however, no longer had the sling he was using the previous day.