Cornerback Dominique Rodgers-Cromartie agreed to a six-year contract Friday.
FLAGSTAFF -- Finally, the Cardinals are complete.
First-round pick Dominique Rodgers-Cromartie agreed to a six-year contract Friday, ending his brief absence from training camp. The cornerback, picked 16th overall, is scheduled to head up to Northern Arizona University Saturday.
Per team policy, financial terms were not disclosed. Last year's No. 16 overall pick, Green Bay defensive lineman Justin Harrell, signed a six-year contract worth $14.5 million with slightly more than $8 million in guarantees.
"I had suspicions we were close, but I didn't want to jinx it," coach Ken Whisenhunt said.
Rodgers-Cromartie missed two practices Friday. The team has just one workout
[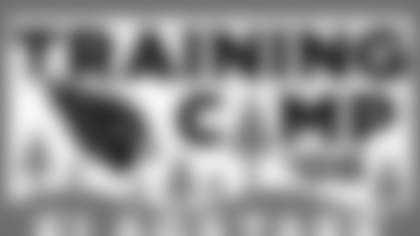 ](http://www.azcardinals.com/news/training_camp.php)
scheduled Saturday afternoon. He, like fellow late-arriving rookie Levi Brown did last year, will have to pass his conditioning test before taking part in practice. Whisenhunt said that barring unforeseen circumstances, Rodgers-Cromartie will practice.
Rodgers-Cromartie must also pass a physical in Phoenix Saturday morning.
The Cardinals, already at the 80-man roster limit, will have to release a player with Rodgers-Cromartie's arrival. But the team does not have to make a move until Rodgers-Cromartie officially signs, which general manager Rod Graves said should be Friday evening.
"I'm excited to get this one on the books," Graves said. "Now we can get focused on the team in camp and other issues."
The 6-foot-2, 185-pound Rodgers-Cromartie is raw, having played his college ball at Tennessee State. But he is still expected to move into one of the second-string cornerback spots soon, places manned by veteran Ralph Brown and the undersized Michael Adams on the opening day of practice.
"We are in a position that we have some guys at the corner that played pretty well for us last year," Whisenhunt said. "If he shows he can compete and contribute, he'll get a chance. But he's going to have to earn it."
Rodgers-Cromartie is not expected to supplant starters Rod Hood or Eric Green. But Green is scheduled to become an unrestricted free agent after the season, and Rodgers-Cromartie could slide into the role if Green does not return.
"He doesn't have as much ground to make up missing just one day," Whisenhunt said.
This article has been reproduced in a new format and may be missing content or contain faulty links. Please use the Contact Us link in our site footer to report an issue.