Cardinals' defensive end/linebacker Joe Tafoya finds himself on the bubble heading into the team's final cuts Saturday.
Joe Tafoya has been around the NFL since 2001, learning about the realities of the league in 2004 when he sat out the entire season because no team was willing to pick him up.
The linebacker/defensive end excels on special teams. Coaches like his presence in a locker room.
And as the Cardinals head into their final preseason game Friday night against Denver, Tafoya's spot on the roster is in jeopardy.
"You try to make it the least stressful as you can," said Tafoya, with NFL teams
When: Friday, 7 p.m.
Where: University of Phoenix Stadium
TV: ABC-15 (pregame at 6:30 p.m.) 
Radio: News/Talk 92.3 FM (pregame at 4 p.m.)
needing to slice their players from 75 to 53 by Saturday afternoon. "But even me, in my eighth year and being on the bubble every single year, it's human nature to count numbers. You don't want to, but you look around and you just wonder.
"This is my livelihood. If I don't make it here, hopefully I have done enough to make it somewhere else, and that's kind of the attitude you have to have."
The Cards must trim 23 players off their roster, although one will be Mexican linebacker Eduardo Castaneda, part of the NFL's international program who will automatically be an extra ninth man on the practice squad.
At this point in the preseason, many of the roster spots have long been decided. Anywhere from 43 to 48 spots on the roster were not only locks after training camp, but also before the team even went to Flagstaff.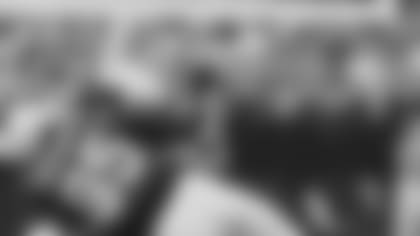 It leaves precious little room for the rest of the players fighting for their NFL lives. Tafoya played in 13 games for the Cardinals last season, But at his "predator" linebacker spot, Bertrand Berry was willing to take a paycut to return, and the Cards spent big money on free-agent Travis LaBoy.
This final preseason game, in which the starters for the Cards figure only to play a couple series (and most of the Broncos' starters won't play at all), becomes an important last resumé-builder for those on the bubble.
"They know there is a lot riding on the game. but that's also part of the evaluation," coach Ken Whisenhunt said. "Let's face it, it's pressure, and guys that can handle pressure, guys that can succeed in that type of situation are the ones who are going to make the money, the ones who are going to play on Sundays."
Whisenhunt and his staff still insist they are undecided in some areas. Does Travis LaBoy or Bertrand Berry start at "predator" linebacker? Is it Deuce Lutui or Elton Brown at right guard?
Can the Cardinals afford to keep a couple of raw rookie linebackers like Ali Highsmith and Chris Harrington, or will either get snatched up by another team if the Cards try to get them through waivers and on to the practice squad?
Then there are the players sitting by, waiting. Undrafted rookie Lance Long admitted he's been nervous all week. His mom tried to reinforce the idea he can't control anything but himself, but it doesn't make the process easier.
As a rookie, though, Long knows he could be cut Saturday and be back Sunday on the practice squad. And with the receiving corps he is trying to break into, that may be his only way to stay, regardless of how he performs Friday night.
"There is always insurance because there is the practice squad," Long said. "I love it in Arizona and it's a good feeling you might stick on the practice squad and work your way up. Right now, though, I'm shooting to make the team."
That's Tafoya's hope too – although he has no practice squad fallback.
The Cardinals have a deeper roster now than they have had in years. If Tafoya gets let go, it's likely because of that rather than his inability to play.
That notion, however, actually makes it harder, Tafoya said.
"You start to wonder if you ever even had a chance," Tafoya said. "It's a double-edged sword. You're happy they are taking a good long look at you, and I am doing everything I can to make their decision harder."