Here is a look at what to expect against all 13 opponents:
Cardinals vs. Patriots (Week 1): Not the Super Bowl, but a very big opener
Perennial contender New England has played in University of Phoenix Stadium twice, losing a Super Bowl to the Giants and winning one over the Seahawks. This game won't be quite on that level, but as far as regular season games go, it's tough to get much bigger than Sunday Night Football in Week 1. The Patriots and the Cardinals both made their conference championship games last year and return Super Bowl-caliber rosters. And to up the ante, they were involved in the marquee trade of the offseason when outside linebacker Chandler Jones was acquired by the Cards for guard Jonathan Cooper and a second-round pick.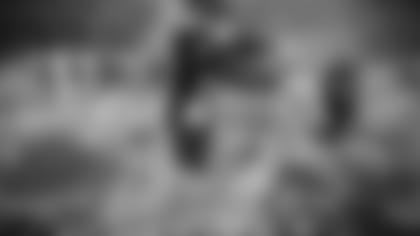 Cardinals vs. Buccaneers (Week 2): Welcome back, Koetter
Dirk Koetter didn't have a ton of success during his coaching stint at Arizona State from 2001-2006, and has since been the offensive coordinator with the Jaguars, Falcons and Buccaneers. He was elevated to head coach in Tampa Bay this year and hopes to guide last year's No. 1 overall pick, quarterback Jameis Winston, into stardom. Koetter was hired by General Manager Jason Licht, who was Steve Keim's right hand man in Arizona.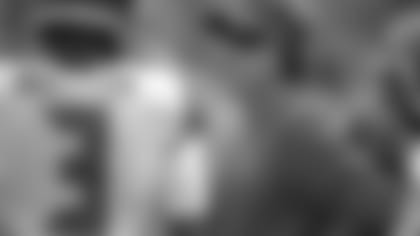 Cardinals at Bills (Week 3): A colorful week of talk
Some NFL coaches are known for their close-to-the-vest, reveal-nothing personalities. With so much on the line, they guard everything like state secrets and rarely say anything of note for fear of turning it into a storyline. Bills coach Rex Ryan and Cardinals coach Bruce Arians are polar opposites of that, and the week preceding this matchup can be counted on for many amusing quips and quotes.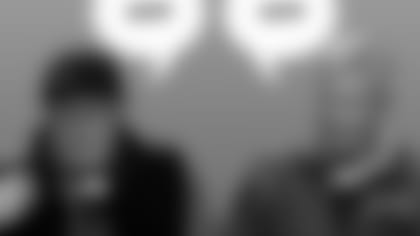 Cardinals-Rams (Weeks 4 and 17): Going back to Cali (and facing the No. 1 pick)
The Cardinals will make their first of now-annual road trips to Los Angeles in the regular season finale. The Rams will play the next three years at the L.A. Memorial Coliseum before moving into a brand-new stadium in Inglewood in 2019. The Rams went 7-9 a year ago and made a blockbuster trade to secure the No. 1 overall pick in this year's draft. They will take a quarterback with the selection – either Carson Wentz or Jared Goff – and the Cardinals will likely face him two times in 2016.
Cardinals-49ers (Weeks 5 and 10): Chip Kelly's in but will Colin Kaepernick be his quarterback?
The 49ers have a new head coach in the polarizing Chip Kelly, who wore out his welcome in Philadelphia. The Cardinals have beaten Kelly twice in three tries and should be favored in both of this year's games against the 49ers. Quarterback Colin Kaepernick seems like a good fit for Kelly's offensive principles, but his future with the team is in flux.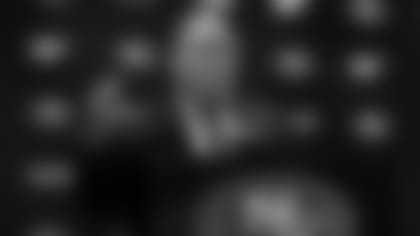 Cardinals vs. Jets (Week 6):Todd Bowles returns on Monday Night Football
Bruce Arians and Todd Bowles were a great 1-2 punch when they worked together with the Cardinals for two years. Bowles, who was Arians' defensive coordinator during that span, took the Jets' head coaching job last season and will now return for this nationally televised affair. The pair knows each other well, and it will be interesting to see Arians' aggressive offensive style match up against Bowles' equally daring play-calling.
Cardinals-Seahawks (Weeks 7 and 16): The next round in the battle for the NFC West
The Cardinals took the NFC West throne from the Seahawks last season, and while they are forecasted to be among the NFL's elite again in 2016, Seattle isn't going anywhere. The Seahawks had a topsy-turvy season but still made it to the NFC Divisional Round before bowing out to the Panthers. They have offensive line issues but return a great defense and a star quarterback. The Cardinals had a wild victory in Seattle in 2015 but lost the regular season finale at home (there is still debate how much motivation the Cards had to win that game). These NFC West titans will resume their rivalry with two more showdowns in 2016, including another late one.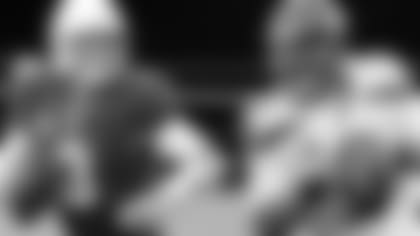 Cardinals at Panthers (Week 8):Another shot at the Panthers
Carolina has knocked the Cardinals from the playoffs each of the last two seasons, with last year's NFC Championship game defeat especially painful. Both teams will return many of the same stars, but quarterback Carson Palmer and the rest of the Cards hope to put together a much better performance. This one is on the road again, and it could give an indication as to how the teams stack up midway through the season. It wouldn't be a surprise to see another playoff meeting as well.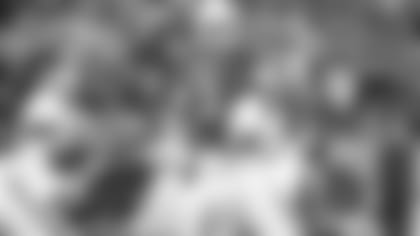 Cardinals at Vikings (Week 11): First look at U.S. Bank Stadium
The Vikings are moving into their new digs this season and the Cardinals will be one of the first opponents to play in it. The stadium has a fixed roof, so even if there's inclement weather outside, it won't affect the caliber of play. Last year's Thursday night game between these teams was a thriller and both figure to be in the postseason hunt once again.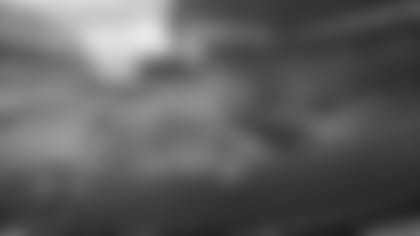 Cardinals at Falcons (Week 12):Patrick Peterson and Julio Jones meet again
Falcons star Julio Jones has a case as the best receiver in the NFL, while Cardinals' standout Patrick Peterson proved last year he's in the running as the league's top cornerback. The duo has met twice before: Jones was held to three catches for 33 yards in 2012, but he rebounded in 2014 with 10 catches for 189 yards and a touchdown. If Peterson can limit Jones' productivity, it gives the Cardinals a big leg up in this matchup -- but doing so is no easy task.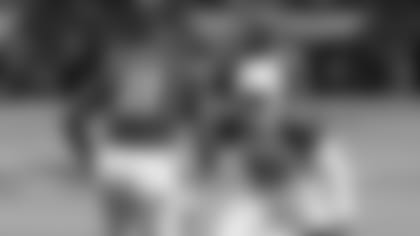 Cardinals vs. Redskins (Week 13): Without Washington, is there University of Phoenix Stadium?
It's been an impressive transformation for the Cardinals from an NFL also-ran to a top team over the past decade. The critical spike was the creation of University of Phoenix Stadium, which picked up public funding by a slim majority in 2000. Two days before the public vote, the Cardinals pulled off an unlikely 16-15 upset victory over Washington. It's hard to know if the win played into the approval of the stadium proposal, but it couldn't have hurt.
Cardinals at Dolphins (Week 14):A long-awaited return to Miami
Miami is a regular vacation spot, but the Cardinals haven't been there on a business trip for a while. The last time they played the Dolphins on the road, rookie wide receiver Larry Fitzgerald caught the game-winning touchdown pass from Josh McCown with 19 seconds remaining in 2004. Fitzgerald is still around but the vast majority of the faces will be different. The Cardinals hope to emerge with the same result.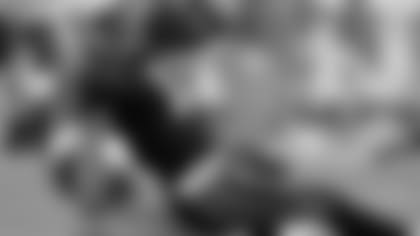 Cardinals vs. Saints (Week 15): New Orleans on the mind for Tyrann Mathieu
It was a somber week for Cardinals' star safety Tyrann Mathieu, who was distraught after hearing about the murder of former Saints star Will Smith. Mathieu is a native of New Orleans who played college football at LSU, and he passionately laid out the issues in his native city in the wake of Smith's death. New Orleans is never far from the mind of Mathieu, but it will come into clear focus again when the teams face off.