Cardinals coach Steve Wilks on the field for his first on-field work with the team Tuesday.



Their walkthrough over, the Cardinals ushered in their first minicamp practice Tuesday under first-year coach Steve Wilks with a noticeable change from previous coach Bruce Arians.
There was an organized stretching period – helmets on – before individual work. And there was music, with Coolio's 1995 rap hit "Gangsta's Paradise" blaring from the speaker.
"That wasn't me," Wilks said with a smile afterward, noting he is an "R&B, jazz, gospel" guy. "There's a very distinct difference between what you hear and what you listen to. I heard the music, but sometimes when you start listening to it you're like, 'What are they listening to?' I just hear the beat."
But the coach did want to put his own stamp on his initial workout. Stretching is a nod to helping players take care of themselves (Arians preferred to save all practice time for football, and told players they needed to stretch on their own.) The
music also serves a purpose beyond setting the vibe to the work.
"Some people may see it as a distraction, I see it as a way to get guys to concentrate," Wilks said. "It also allows the coaches to let the players play" and helps prevent overcoaching on the field.
Mostly – and not surprisingly – Wilks was happy with the day one results of the voluntary camp. He said he was pleased with conditioning, as he joined his players in some post-practice sprints to wind up the work.
"We're not going to win the division on one practice but we want to take a step in that direction," said Wilks, echoing the message he gave the players on the field when it was over.
That didn't make it a simple day. Pro Bowl wide receiver Larry Fitzgerald, going into his 15th season, looked weary as he sat for a post-practice press conference. There was fatigue not only from the physical work but also the mental impact of learning offensive coordinator Mike McCoy's new system.
"I didn't really have too much time to kind of take those other things (in) – I was just trying to make sure I didn't make too many mistakes offensively," Fitzgerald said, waving away any idea that the offense of McCoy and Arians are the same.
"There are some words that are the same but they mean something completely different," Fitzgerald
added. "That's really confusing, when you run to the line and think, 'Flounder.' 'Oh, that's not that route, I have to run this one.' Stuff like that."
Terminology is the biggest issue, center A.Q. Shipley agreed, although "football's football."
As for an adjustment to a new coaching staff – something that's already been in the process since meeting began in Phase One on April 3 – Shipley said players must be flexible.
"I've been on four different teams now, I've seen plenty of (coaching) personalities," Shipley said. "Everybody is different, everybody has got their way. It's adapt or die, basically."
The minicamp continues through Thursday, with the team reverting to Phase Two work – helmetless, no offense against defense – next week.
Steps will be repeated often as the Cards build toward the season. Tuesday was simply the first day in a very long path.
"Everything we talked about April 3, is going to be the same thing we talk about in training camp, is  going to be the same thing we talk about in Week 6, and Week 14," Wilks said. "Every person in this room has probably heard something when you are 6 or 7 from your parents, and again when you were 11 or 12, and again when you were 16 and you heard it when you went off to college and you probably heard it later in your adult life.
"What are you hearing? You are hearing values, and you're hearing beliefs. Same thing I'm preaching here."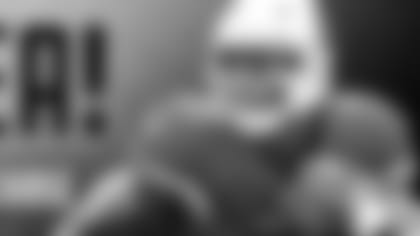 ](http://www.azcardinals.com/tickets/season-tickets.html)
The Cardinals return to the field under new coach Steve Wilks