Calais Campbell and the Cardinals hope they can get hot -- aided by three of their final four games at home -- heading into the playoffs.
After 12 games in 2005, the Pittsburgh Steelers were 7-5, having lost three straight.
They played eight games from that point on, the last of which was Super Bowl XL. The Steelers won them all.
Current Cardinals like special teamer Sean Morey and linebacker Clark Haggans were on that team. So too was coach Ken Whisenhunt, who was Pittsburgh's offensive coordinator. They understand, after the Cards have lost two straight – including Thanksgiving night in disappointing fashion – that the season suddenly seems bleak.
With the Cards at 7-5 having lost two straight, the ex-Steelers also understand what getting hot at the end of a season can mean to a team.
"The teams I have been on that have had success down the stretch have played with a sense of urgency and a swagger, as well as a sense of desperation," Morey said Monday. "You have to be able to play when the pressure is on, and play one play at a time, and do your job and play as a team.
"This team has a lot of chemistry. Maybe Thursday night was a wakeup call for us."
The Cardinals have lost the momentum built after winning five of six, including a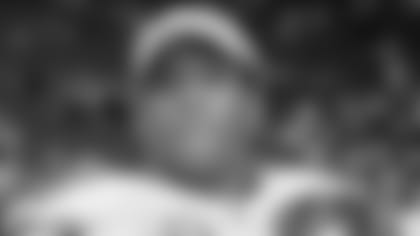 three-game winning streak. They lost a close game to the Giants at home and then were hammered in Philadelphia.
But playing on a short week also gave the Cards some extra time to regroup. Players have been off since after the game Thursday night and they don't have to report until Tuesday morning. Looking forward, the team has three home games left among their four regular-season matchups. Two games come against probable playoff teams (Minnesota, at New England), two come against NFC West foes (St. Louis and Seattle).
The Cards start that stretch against the troubled Rams. Winning three or four of the final quarter of the season isn't impossible to believe, although the Cards do need to shake whatever thoughts may be left of Philadelphia.
"When you have a long weekend like we had after the last game, you are probably overly sensitive to that type of thing," Whisenhunt said. "I don't feel like it will be a problem when we get back on the field Wednesday.
"To play a game like this at home, if there is any mini-crisis of confidence, I think it will evaporate pretty quickly."
Finding any absent confidence would be the biggest benefit of finishing strong. Whisenhunt and his former Steelers have first-hand knowledge. Getting "hot" may also be more about playing well than actually winning every game.
Last season, the Giants were 7-4 after losing two of three. They only won three of their final five games, and dropped their finale. But that finale was a 38-35 loss to the then-undefeated Patriots, and the Giants played well enough to propel them to four postseason wins and a Super Bowl title.
No one with the Cards is predicting such a run – Whisenhunt still won't talk about winning the inevitable NFC West title until it is actually clinched – but they do want to regain their earlier form.
"We were playing well," safety Adrian Wilson said. "We are in a situation now where you want to be playing well. It's December. Whenever you are hot going into the playoffs you feel a lot more confident from what I hear from guys – Clark told me, Sean Morey. Obviously we need a lot of confidence right now.
"Mentally, it is always good whenever you are on a winning streak. When you are in a groove, you feel the things you are doing as far as preparation are the right things. It just makes it easier on Sunday."
Morey said the confidence that builds is a belief a team can play with any other, something the Cardinals have had through the season.
"I think it will take a little bit of extra work and focus and rededication to establish ourselves," Morey said. "If we put it together, I think we can make a run."
This article has been reproduced in a new format and may be missing content or contain faulty links. Please use the Contact Us link in our site footer to report an issue.