The Cardinals finished with an 8-8 record in 2020, falling a tiebreaker short the playoffs. There were a handful of players that led the way, and they were recognized in AZCardinals.com's annual end-of-season awards, as voted on by a 27-member panel. The winners:
Others receiving votes: QB Kyler Murray (9 votes)
Hopkins' 2020 statistics: 115 catches for 1,407 yards and six touchdowns
Voter takes on Hopkins: "DeAndre Hopkins was as advertised. Play after play he left me in disbelief...'How did he catch that?" He brought hope to the offense and was reliable in clutch situations. There's no doubt he was the X-factor needed alongside Kyler Murray, a duo set to do big things together for years to come." -- Lisa Matthews, multimedia producer/reporter
"Superstar. We got one in D-Hop and it darn sure makes a difference. Highlight plays, big moments, take overs, and dominance. Can anyone really stop him, or should I say any two... or three? When a play needs to be made the ball needs to go his way. He made top 10 plays on every sports show a habit. Defenders better watch out because soon it will be called getting Hop'ed." – Jacob Ortiz, digital content coordinator/producer
"His presence in the offense completely changed the dynamic across the board. Having the top wide receiver in the NFL on your team can never be overlooked. Every time a big play was needed, Hop was there." – Zach Galia, social media director
Others receiving votes: OLB Haason Reddick (8 votes)
Baker's 2020 statistics: 118 tackles, two interceptions, two sacks, seven tackles for loss and a forced fumble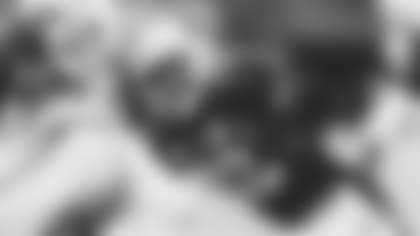 Voter takes on Baker: "Not only the heartbeat of the defense but the absence of Budda (Week 4 at Carolina) verified his immense value, akin to K1." – Paul Calvisi, radio sideline reporter/host
"Baker has become one of the best defensive players in football. Baker is versatile, physical, and arguably the most important player on the Cardinals defense." – Dave Pasch, radio play-by-play announcer
"Voted a team captain following the Chandler Jones injury, the spotlight and leadership role fell directly on Budda Baker's small but powerful shoulders. The Pro Bowl Safety responded with the game of his life in Dallas and never looked back. Baker garnered a sack, forced fumble and the first interception of his career. He topped it off with the best celebration of the season – he bowled a strike in the end zone. Budda earned All-Pro First Team and led the team in tackles (118), finished with 2 sacks, 2 INTs, 6 PDs and he would've scored a TD had it not been for that meddling, speedy kid – DK Metcalf! Baker is one of the smallest players on the field, but has the biggest heart and most importantly, as he would say "No Fear!" – Richard Mendez, senior manager/producer, broadcast
Newcomer of the Year: WR DeAndre Hopkins (20 votes)
Others receiving votes: RT Kelvin Beachum (3 votes); LB De'Vondre Campbell (3 votes); LB Isaiah Simmons (1 vote)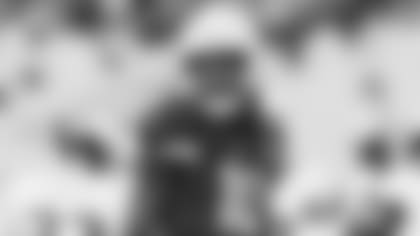 Voter takes on Hopkins: "A literal game changer, many times it seemed as if there wasn't a catch Hop couldn't make. He was a focal point in all of the biggest wins of the year, including the Hail Murray, catching the pass over three defenders to win it." – Shawn Deloney, digital content coordinator/producer
"Steve Keim might have made the best trade in NFL history in getting Hopkins, and D-Hop did not disappoint, setting a franchise record for catches and being the superstar everyone knew he was." – Darren Urban, senior writer
"The Cardinals won the offseason when they acquired Hopkins in a trade with the Texans. Hopkins instantly upgraded the passing game and drew national allure to the Cardinals receiving corps. He finished second in the league with 1,407 receiving yards and had over 100 receptions for the fourth time in his career. The addition gave the Cardinals a dynamic playmaker and Kyler Murray a confident target." – Sandy McAfee, digital platforms coordinator
Play of the Year: The Hail Murray (27 votes)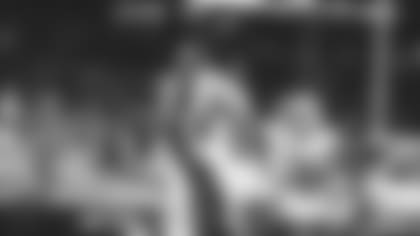 Voter takes: "Rarely is it so obvious! The Hail Mary against the Bills, aptly named the Hail Murray, was so improbable it captured the attention of the NFL and even non-sports fans (are there any?) watched the incredible highlight. Murray had to elude defenders to even be in a position to get the throw off, and when he did, he dropped it right to DeAndre Hopkins in the middle of three Buffalo defenders. Hopkins timed the jump, got his huge hands up, and made an unbelievable catch. A catch for the ages. As Ron Wolfley put it "you can't cover Nuk" and it was true. He came down with it without any bobble or slip of the grip. Even the players on the sideline couldn't believe their eyes. It made you think, just for a moment, that anything was possible." – Jody Jackson, reporter/host
"It's still unbelievable today to think that really happened." – Bertrand Berry, former player/radio analyst
"This is arguably the play of the year this whole NFL season, so it's a no-brainer pick. We had a lot of awesome offensive plays this year, many of them spectacular catches by Hop, but this one was head and shoulders above the rest. Just like Hopkins was, when he basically dunked on three other professional athletes to make the best catch of his career. Game-winning, contested, Hail Mary catch. Easy choice." – Dan Nettles, broadcast editor/coordinator
"That's the play of the year in the NFL." – Luis Hernandez, Spanish radio play-by-play
"Great throw and an unbelievable catch, with Hopkins being draped all over with three players fighting for the ball at its highest point. It should be the NFL's play of the year…" – Mike Jurecki, digital content coordinator
Beyond the Box Score Player of the Year: LB Dennis Gardeck (18 votes)
Others receiving votes: LT D.J. Humphries (4 votes); Baker (2 votes); Simmons (1 vote); LB Ezekiel Turner (1 vote); DL Zach Allen/Leki Fotu/Rashard Lawrence (1 total vote)
Gardeck's 2020 statistics: Seven sacks, 11 tackles, fumble recovery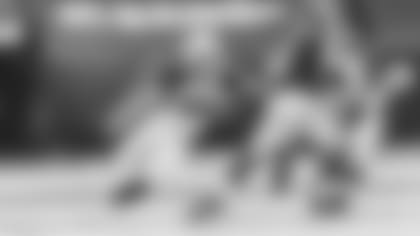 Voter takes on Gardeck: "He's just a ball of energy that does not stop! This year he was solid in special teams and became Sack Master, Jr. on that defense." – Rolando Cantu, former player/radio analyst
"Without injury to Chandler Jones, this uncut gem may have gone undiscovered." – Rob Fredrickson, former player/radio analyst
"To have seven sacks in 93 snaps is almost impossible. He's a Pro Bowl caliber special teams player that gives you everything he's got on every play. He is an inspiration to his teammates and knows how to wear eye-black." – Ron Wolfley, former player/radio analyst
"Having observed him these last few seasons as a standout special teams player, you can't help but root for the guy. I love to see a person make the most of their opportunity. Plus, I love the energy he brings to the team." -- Javier Rodriguez, bilingual content producer
"When the team lost Chandler Jones early in the season, Gardeck had big shoes to fill. On only 93 defensive snaps, he finished with seven sacks and proved he can be dangerous as a pass rusher. He also has some killer dance moves." -- Graysen Choy, broadcast/digital content coordinator
"Dennis Gardeck energized the defense and took full advantage of every defensive snap he played this year. His work ethic is contagious and rubs off on the defense and special teams." – Felipe Corral, bilingual content producer
Others receiving votes: Hopkins (4 votes); Baker (2 votes); athletic trainer Tom Reed (1 vote).
Murray's 2020 statistics: 375-of-558 passing for 3,971 yards, 26 TD, 12 INT; 133 carries for 819 yards, 11 TD.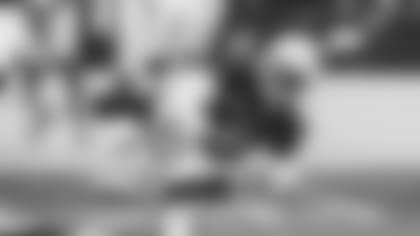 Voter takes on Murray: "If a team has a quarterback it has a chance. And with Kyler Murray the Cardinals have more than a chance. Yes, the season ended in disappointment but this team was on the doorstep of the playoffs for the first time in five years and it was because of Murray." – Craig Grialou, digital content coordinator
"When you break it down, the Cardinals ride or die with Kyler. In year two, he continued to show improvement from his impressive rookie campaign, earning him a Pro-Bowl nod. He will be one of the most dangerous offensive threats in the NFL for years to come." – Jackson Sipes, digital graphics coordinator
"It's tough to find success in the NFL without a good quarterback. While Kyler Murray had his ups and downs in 2020, he still put together a Pro Bowl season. Murray's ability to do damage both through the air and on the ground makes him very valuable and as we all saw in Week 17 against the Rams, the offense could not survive without him." – Jim Omohundro, senior manager/producer, broadcasting
"As Kyler goes, so goes the Cardinals. No player on this team has the ability to shape the outcome more than K1." -- Fredrickson