The stats say DeAndre Hopkins had 10 catches in his first game and was targeted 14 times. He played all but 5 of the 66 offensive snaps.
Hop said he was ready to play through and then he followed up. And Kyler Murray made sure to use him.
But there was also an evolution from Kliff Kingsbury and the Cardinals to move Hopkins around and, in the process, make the opposing defense think a bit more.
Hopkins played 27 snaps in the slot against the Saints. According to Pro Football Focus, the most he had ever had in a game before with the Cardinals was 10. That's an astounding jump from his previous high.
And as chronicled by Next Gen Stats, Hopkins' use -- while I'm sure still influenced by game plan and opponent -- has evolved quite a bit from early last season. This sampling of targets comes from Weeks 6 (at Cleveland) and 7 (home against Houston) and then Week 14 (home against the Rams and the game in which Hopkins wrecked his knee) and then the Saints game. Much more balanced between sides.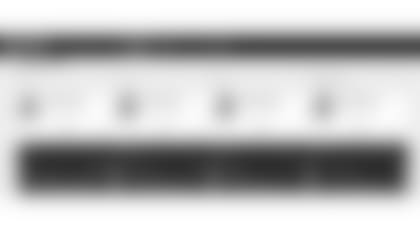 (For comparison, the charts of Marquise Brown, who was essentially Hopkins while Hopkins was out, look a lot like the previous year Hopkins, with mostly left-side work and a throw or two on the right side.)
There was a lot of changes. A.J. Green went to the bench, and Rondale Moore went from 56 slot snaps and 14 wide snaps against the Seahawks to eight slot snaps and 49 wide snaps against the Saints. Hopkins took a bunch of those slot snaps and so did Greg Dortch, who had 27 slot snaps and six out wide.
The Vikings, this week's foe, also have struggled against slot receivers according to PFF, with a sub-44.0 grade.
Eventually, Brown will come back. Eventually (this week?) Robbie Anderson will play a much bigger role. But for now, the decision to move Hopkins around -- and inside -- more often looks like it can only benefit the Cardinals.