The Arizona high school football playoffs are reaching their pinnacle, with six championship games over the next two weekends, including the Open Division showdown between Scottsdale Saguaro and Chandler on Dec. 7.
The Cardinals have an unprecedented six local prep products on their roster. Three of them – wide receiver Christian Kirk, running back D.J. Foster and cornerback Byron Murphy Jr. – went to Saguaro, quarterback Brett Hundley went to Chandler, outside linebacker Brooks Reed went to Tucson Sabino and outside linebacker Terrell Suggs to Chandler Hamilton.
Several took a trip down memory lane this week when they were asked: Who was the best high school football player you ever saw?
Suggs' choice: Bobby Wade, Phoenix Desert Vista wide receiver
Wade's credentials: USA Today High School Player of the Year in 1998; 5A conference record-holder with 41 touchdowns in a season; University of Arizona's all-time leader with 3,351 receiving yards; fifth-round pick of the Bears in 2003; seven-year NFL veteran.
Suggs' reasoning: "I had never seen anything like it. I think his senior year, which was my junior year, they won state, and he had something like 41 touchdowns. I think he had 21 receiving and 20 rushing. Bobby Wade, he almost stole me (from playing collegiately at Arizona State). He almost got me to go to U of A because he was my host and I had admired him. My junior year I was like, 'Yo, he's really good,' and I looked up to him. He went to U of A, and ASU wasn't recruiting me and U of A was, so, yeah. Bobby Wade is probably, to me, the best Arizona player ever."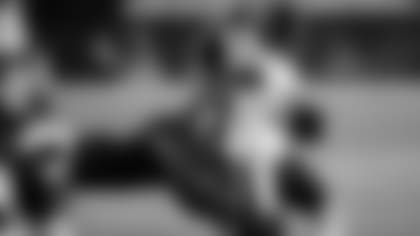 Foster's choice: Ka'Deem Carey, Tucson Canyon del Oro running back
Carey's credentials: Ran for 5,701 yards and 82 touchdowns at 10.6 yards per carry from 2007-10; All-American at the University of Arizona in 2012, 2013; Pac-12 Offensive Player of the Year in 2013; fourth-round pick of the Bears in 2014; three-year NFL veteran.
Foster's reasoning: "Every time we played CDO, Ka'Deem would have these freak runs you weren't seeing at the time from a high school kid. I just remember his signature move. Any time they were on the goalline, this dude would jump and do a front flip into the end zone. I remember I was on the other end of it. I was playing DB at the time in my younger years at Saguaro, and I went to go tackle him, and this dude did a front flip in mid-air at the goalline. I'm sitting there like, 'Alright, am I going to catch him?' He obviously scored.
"Some of the runs were so powerful and explosive, and his vision as a high school player was incredible.It was just amazing watching him run, the skillset he had as a high school football player. I'd never seen anything like it. He was definitely the most talented, hardest player I played against in high school."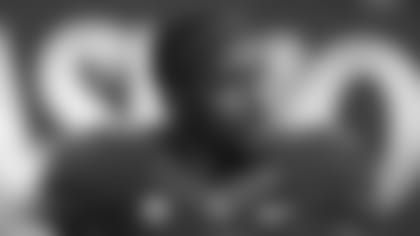 Kirk's choice: Davonte' Neal, Scottsdale Chaparral wide receiver
Neal's credentials: Two-time Arizona Gatorade Player of the Year; had 1,317 rushing yards, 1,113 receiving yards and 35 touchdowns as a senior in 2011; ranked the No. 8 player in the country by ESPN; played collegiately at Notre Dame and the University of Arizona.
Kirk's reasoning: "I was a freshman (against Neal in 2011), and that's when we sat our starters (before the playoffs). I was one of the few starters that played, and I just remember being on defense having to cover him sometimes. Yeah, I was young, but he was electric, and he was (like that) the whole time he was at Chaparral.
"He was so fast and dynamic. And they did a really good job of putting him in the backfield and putting him out at receiver. I remember at that time, that was a guy where I was like, 'I want to be like that.'"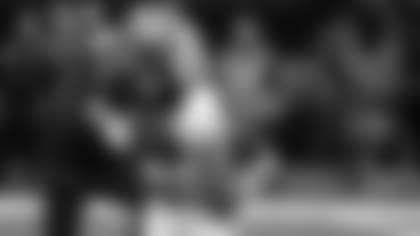 Hundley's choice: Cameron Jordan, Chandler defensive end
Jordan's credentials: Son of former Vikings tight end Steve Jordan; had 17.5 sacks as a senior in 2006; honorable mention All-American at Cal in 2010; first-round pick of the Saints in 2011; four-time Pro Bowler.
Hundley's reasoning: "We grew up together, and watching him, like, 'That dude's a beast.' Obviously he's doing what he's doing on the field right now, but growing up with him and watching him at Chandler, he just destroyed people. And he's still doing that. (He had the) genetics. His pops. He comes from a good family."
Murphy's choice: Christian Kirk, Saguaro wide receiver
Kirk's credentials: USA Today High School All-American in 2014; had 1,692 yards rushing, 1,187 yards receiving and 42 touchdowns as a senior; SEC Freshman of the Year in 2015; first-team All-SEC in 2016, 2017; second-round pick of the Cardinals in 2018.
Murphy's reasoning: "I transferred three times so I saw a lot. My freshman year at Desert Vista, Jalen Jelks was one of those guys who was pretty good. Mountain Pointe had Jalen (Brown), the receiver that went to Oregon. And they had (current Saints receiver) Emmanuel Butler and Wesley Payne.
"You've got (Patriots wideout) N'Keal (Harry) and (Arizona State cornerback) Chase (Lucas), but I've got to say C. Kirk, by far. His level, he was just above everybody else. I knew who he was (before facing off in 2013) but I'd never met him. It was like, 'Wow.' And then we came back and watched the film and I was really like, 'Wow, OK, he did that to us.' I have to go with C. Kirk."