Larry Fitzgerald is officially off the COVID list, with the Cardinals moving the wide receiver back to the active roster on Tuesday.
Adding the veteran back to the offense – a unit that has struggled mightily in his two-game absence – can only help.
But coincidence or not, the players the Cardinals have had spend time on the COVID list and then come back have had varying degrees of playing time since their return. Cornerback Byron Murphy Jr. has played a total of 59 snaps the past two games, fewer than he usually got in most single games this season, after returning to play 66 in his first game back. Safety Deionte Thompson just got off the list, and wide receiver KeeSean Johnson was on it earlier this season.
Meanwhile, linebacker Devon Kennard has played 11, 19 and 11 snaps in the three games since his return. Defensive coordinator Vance Joseph said it was a matter of specific game plans.
"To be completely honest it's frustrating," Kennard said Tuesday. "I want to be out there as much as possible to help the team. To be not out there on a consistent basis and get into a rhythm and try to help the team win, it's frustrating at times. But I am a team player and the most important thing for me is helping us win.
"I'm working my tail off to try to get back more heavily in the rotation like I was at the beginning of the year. I feel I was making an impact then and injury and COVID and it hasn't happened since then."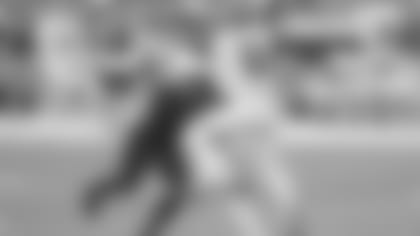 When Kennard first tested positive, his first fear was his pregnant wife and his parents. When they tested negative, it was about isolating for 10 days, at once frustrated because he didn't have any symptoms but at the same time feeling lucky in that regard.
"I'm waking up every morning thinking, 'Am I going to feel something? Am I going to lose taste, smell?' " Kennard said. "The whole time I felt like I could play 80 snaps in a game completely normal."
Kennard was fortunate to have an empty field near where he was staying, allowing him to maintain his cardio regiment and get some fresh air while isolated. He returned to the weight room with strength and conditioning coach Buddy Morris as soon as he was cleared, but he obviously couldn't work out like normal.
"It felt like the caveman workout, sitting in a room doing pushups and situps all day," Kennard said. "I made the most of what I could."
Fitzgerald returns after going on the list on Thanksgiving. He has not practiced since that Wednesday, missing the last two games. He reportedly tested positive, although he has not confirmed that and the team is unable to say. Coach Kliff Kingsbury said Monday the Cardinals have missed Fitzgerald both on the field and with his leadership.
Fitzgerald, like Kennard, will try to return to his regular routine as soon as possible.
"This virus is real, it's serious and to be one of the ones to not have any symptoms, I felt lucky," Kennard said.