Check back throughout the week as Marcie shares some of her experiences in Hawaii as she represents the Cardinals Cheerleaders at the 2009 Pro Bowl!
Monday, February 2
After an amazing Super Bowl Sunday, I traveled 13 hours from Tampa and arrived in Honolulu. The true Hawaiian spirit was felt when I arrived with the Carolina Panthers and New Orleans Saints cheerleaders and we were given a warm Hawaiian greeting and a lei by the Pro Bowl entertainment staff. We were taken to the hotel, checked into our rooms and waited to meet all the other girls arriving throughout the afternoon. I was paired up with the Baltimore Raven's cheerleader and I couldn't be happier! Since we had a free night, a handful of girls and I went out to dinner and we were ready to go to bed and rest for a full day tomorrow.
Marcie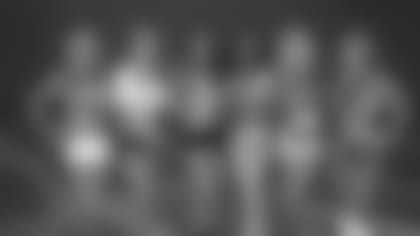 Tuesday, February 3
Today was our first day working together and it was packed. We started with a group breakfast and we were introduced to the Pro Bowl entertainment staff. Then we headed out pool side in our own team uniforms for a Pro Bowl group photo shoot. Expecting beautiful sunny, warm Hawaiian weather, we walked out to the pool to an extremely windy and a sprinkling sky. You can only imaging the panic of each girl afraid of how her hair was going to look in these conditions. We toughed it out and a few hours later we saw how amazing the poster turned out. It was absolutely beautiful with the blue water in front of us, Diamond Head behind, and the amazing tropical foliage throughout the area. Next, it was a quick lunch and then off to practice. We were put into 2 NFC and 2 AFC lines. My line includes Redskins, Cowboys, Seahawks, Eagles and Saints. They are all amazing girls and so much fun to dance with already! We practiced for 4 hours, broke for dinner and then had another 4 hour practice in which we cleaned and perfected sidelines and fillers and learned our introductory routine for Pro Bowl pregame. It was a long exhausting day and I am still trying to readjust to another time zone but it has already been worth every second of my exhaustion!!
Marcie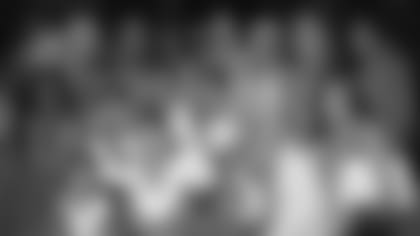 Wednesday, February 04
Another incredible day has passed and I can't believe how much of a family we have created between the 26 different women who are representing their teams! Every day it gets better to find out something incredibly amazing about another Pro Bowl cheerleader which proves what sophisticated, intelligent and just plain fun people I am around this week. Our morning started off with breakfast overlooking the beautiful ocean and Diamond Head Mountain then we had a 4 hour rehearsal, perfecting our pre-game routine and sidelines. After lunch my line headed out to Kapiolani and Shriners Children's Hospitals in Honolulu. It is always such an enjoyable experience to be around children, but truly indescribable how uplifting and amazing it feels to help bring a smile and something exciting to sick children who can't participate in this week's festivities. These children have some of the biggest hearts and I feel so privileged to have met them and hopefully be a part of their healing process. We finished the day with a Luau at Paradise Cove hosted by the NFL. There were spectacular hula dancers, a Samoan fire dancer, beautiful tropical birds, and of course the traditional luau food to give us the true and full Hawaiian experience.
Marcie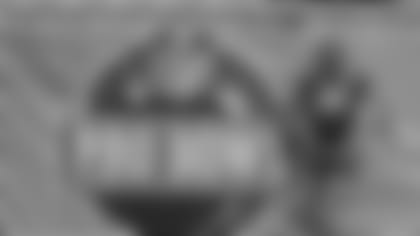 Thursday, February 05
It is another amazing day at Pro Bowl and we started the day with a run through of our pre-game routine at Aloha Stadium. I felt so proud to be representing my team when I walked into the stadium to see Pro Bowl banners and NFL insignia covering the field and stands. We walked through pre-game performance, formations, player intros, and national anthem to make sure we all understood how game day would work. After lunch we all went to the beach in our team uniforms to film some spots for NBC commercial breaks during the game. It was so fun to be out in our uniforms on the beach and we truly felt like celebrities with tons of fans from all over the country snapping pictures and asking for autographs. Later in the evening I had an autograph signing at Dave and Busters and the team met us there for a group dinner. We had another extremely productive day and I feel like we are a true team and I have been dancing with these girls for a full season. We are ready and prepared to give an amazing game day performance!!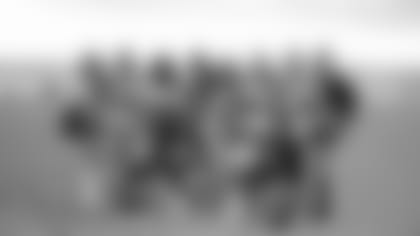 Friday, February 06
Today started off with the usual team breakfast and meeting. Each morning a few girls stand up in front of the group and explain a little bit about themselves and who they are outside of the cheerleading world. This activity helps to let everyone get a little deeper into the true person and really know who each girl is in the condensed time we have together. I feel so honored to have been surrounded by such a talented, intelligent and motivating group of women as a part of the Cardinals Cheerleading organization and I am so excited to see that every other cheerleading program in the NFL supports and has a foundation of women with these same qualities! It is so exciting to know that we are making a difference and enforcing strong intellectual women in today's world. The afternoon was filled with events at the Football Festival Rally held at a local park. We had several performances and cheered on the military teams as the Army, Navy, Coast Guard, and Air Force competed in different football challenges. It was great to see all the football fans and the Cardinals fans were no exception! Thanks for all the support to those of you in Hawaii this week!! Our evening ended with a sunset performance on Waikiki beach and it was such a beautiful atmosphere to be involved in! The island continues to get even more crowded as fans arrive for the weekend's festivities. Tomorrow is jam packed with events and I can't wait!!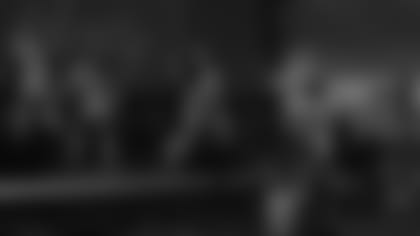 Saturday, February 07
Today was Ohana Day at Aloha Stadium. Ohana means family in Hawaiian and so during this time the stadium is open to the public so families who can't afford to go to the game on Sunday can come and enjoy some of the activities in the stadium and watch the AFC and NFC teams practice! It was great! The fans were so fun and the kids were so excited to get autographs. First the AFC team practiced and the AFC cheerleaders were out on the field for player introductions and some sideline performances during the practice. Then the rest of the cheerleaders joined in and we performed our pre-game routine for the crowd and each one of us was introduced! Next it was time for the NFC team to come out and practice so I stayed out on the sidelines and cheered. During lunch we all went and picked up our Pro Bowl rings!! This was one of the most exciting times of this weeks activities. The Pro Bowl ring tradition is a cheerleader tradition in which a local Hawaiian jeweler customizes a ring with Pro Bowl engraved in it for each girl!! It was so exciting to get and see all the past Pro Bowl cheerleader posters in the jeweler's shop. The evening ended with a few performances for a sponsor event and a block party on the beach! Another amazing day has come to a close and I am anxious for the game tomorrow! I can't wait to go out there and perform what we have worked so hard to put together!
Marcie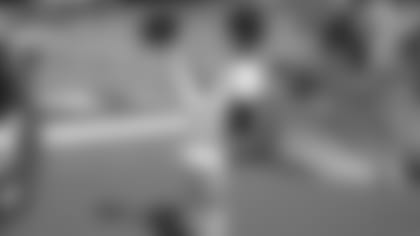 Sunday, February 08
The day is finally here...Pro Bowl 2009 and it was a bitter sweet day. It was so exciting to perform the routines we have worked so hard on, but it was sad to think that the week is over and that I won't perform with these girls again. The game was amazing and so much fun! The Cardinals fans were so supportive and I was very proud when Larry Fitzgerald was named MVP of the game! What a great year for the Arizona Cardinals organization and our fans! We finished our day with a team dinner and enjoyed our final time together! Thanks again to everyone for all the support and kind wishes for Pro Bowl. It was one of the most incredible experiences of my life!
Marcie