ESPN will kick-off its second year of Monday Night Football with a nationally-televised season-opening doubleheader on September 10 with a pair of top divisional games and two commentator teams that will entertain fans. ESPN's main team of Mike Tirico, Ron Jaworski, Tony Kornheiser and sideline reporters Suzy Kolber and Michele Tafoya will make its regular-season debut with the Baltimore Ravens vs. Cincinnati Bengals game at 7 p.m. ET, while Mike Greenberg and Mike Golic, hosts of ESPN Radio's popular Mike & Mike in the Morning, and ESPN analyst and Pro Football Hall of Famer Mike Ditka will call the Arizona Cardinals vs. San Francisco 49ers game at 10:15 p.m. with sideline reporter Bonnie Bernstein.
"ESPN's Monday Night Football doubleheader will provide an exclamation point to the opening weekend of the NFL season," said Norby Williamson, executive vice president, remote and studio production, ESPN. "Mike and Mike have such great chemistry together on ESPN Radio, and that will translate well to viewers in our second game, especially with the addition of Ditka. All three are passionate about the NFL, and each offers a unique perspective of the game – Greenberg as a fan, Golic as a former player and Ditka as a Hall of Fame player and coach."
The three Mike's will be making their debut in the *MNF *booth, though Greenberg and Golic have been ESPN's top commentator team for Arena Football League games this season, including the upcoming ArenaBowl XXI in New Orleans on July 29.
Greenberg, an unabashed and lifelong fan of the New York Jets, joined ESPN in September 1996 as an anchor for ESPNEWS, and today he regularly anchors SportsCenter. He and Golic were named co-hosts of Mike & Mike in the Morning on ESPN Radio on December 30, 1999. The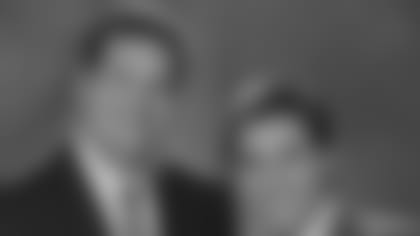 popular program is now carried by more than 310 affiliates nationwide. They have also co-hosted ESPN Radio's NFL Draft coverage and appeared together in the primetime special Mike & Mike at Night, the primetime series League Night, and currently online as characters in ESPN.com's Emmy Award-winning "Off Mikes" animated-short series.
Golic, a nine-year NFL veteran (1986-93) who played defensive tackle for the Houston Oilers, Philadelphia Eagles and Miami Dolphins, joined ESPN in 1995 as an NFL reporter/analyst for Sunday NFL Countdown. In addition to co-hosting ESPN Radio's Mike & Mike in the Morning, he has worked as a game and studio analyst for Arena Football and college games, and contributed to ESPN's NFL Live and NFL Draft coverage. Golic served as an analyst for ESPN's NFL preseason telecast of the Colts-Falcons game in Tokyo in 2005, and he worked as an analyst for Jacksonville Jaguars pre-season games (1995-98).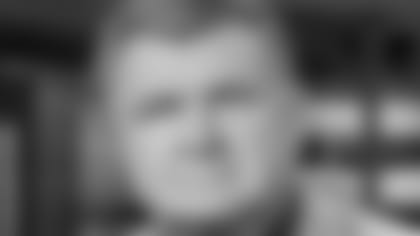 Ditka, the Pro Football Hall of Fame player and Super Bowl-winning former coach of the Chicago Bears, has been with ESPN since 2004 as an NFL studio analyst. He has appeared on a variety of programs, including Sunday NFL Countown, Monday Night Countdown, Monday Quarterback on ESPNEWS and The NFL Huddle on ESPN Radio. No stranger to big NFL games, Ditka has three rings in six career Super Bowl appearances as both a player and coach. He also coached in the highest-rated and one of the most memorable games in MNF history on Dec. 2, 1985, as the Miami Dolphins beat his then-undefeated Bears, 38-24, spoiling Chicago's chances of an undefeated season.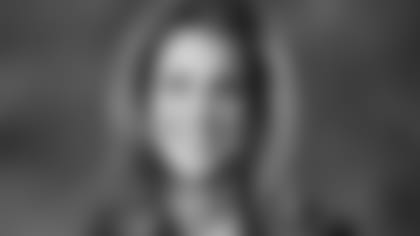 Bernstein, who re-joined ESPN in July 2006 (where she worked from 1995-98), is a sideline reporter on weekly college football telecasts on ABC and a feature reporter on other programs. Bernstein covered the sidelines during last year's Chargers-Raiders MNF doubleheader game, and she previously worked as the lead sideline reporter for CBS Sports' NFL and NCAA Men's Basketball Championship coverage. Bernstein has served as a reporter on the NFL broadcast team for CBS/Westwood One since 2001, covering MNF, the Super Bowl and the Pro Bowl.
Senior coordinating producer Tim Corrigan, who oversaw ESPN's season-opening *MNF *doubleheader game in 2006 and three ESPN NFL telecasts in 2005, will produce the Cardinals-49ers telecast with director Mike Schwab.
ESPN'S MONDAY NIGHT FOOTBALL
ESPN's inaugural season of* Monday Night Football* was the most-watched series in cable television history and the only NFL series nominated for a 2007 Sports Emmy in the Outstanding Live Sports Series category. The 17 games were the biggest 17 household audiences for cable television in 2006 and nine of the top 10 on the list of cable's biggest household audiences ever (excludes breaking news), including the N.Y. Giants-Dallas Cowboys game (10/23/06) which ranked No. 1 with 11,807,000 homes based on a 12.8 rating. For the season,* MNF* averaged a 9.9 rating and 9,109,000 homes (12,325,000 P2+), increases of 39%, 43% and 41%, respectively, compared to 2005 ESPN Sunday Night Football; the accompanying "Monday Night Surround" content on ESPN.com sparked an increase of Monday traffic to the site of 52%.