To my dear Cardinals Fans,
My name is Whitney and this is
my second year being apart of this amazing organization. The past two years have been full of great experiences and surprises from doing a calendar last year to attending my very first Super Bowl, and hopefully not my last! I am so excited to be performing for you again this year and hope that you are all as excited to see what this season brings to us as I am.
I'm a communications student at ASU and plan on becoming a pharmaceutical sales representative when I finish. Being a single child from MN, moving across the country to AZ has been quite a ride along with trying out for your football team's cheerleading squad. I have really grown attached to this team, to you as fans, and cherish being a part of it.
I have been dancing since I was 2 years old and cheered 4 years through middle school and high school. Performing has been a huge part of my life, and I'm glad I get to share my talent and perform for you. Back home I danced at Larkin Dance Studio and Cheered for Northern Elite All Stars. I have done all styles of dance and all types of performances. Joining the Cardinals Cheerleading Team has opened my eyes to a whole new way of performing and new experiences as well.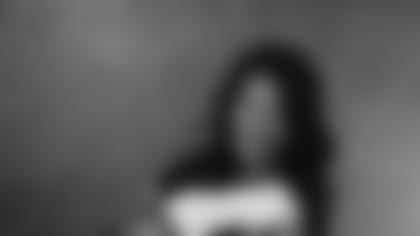 When I'm not cheering I like to relax by the pool or play with my dog. I'm also a part of a sorority so I spend time out in the community and making life long friends. You can also find me attending classes at ASU and finishing up my final couple of years. I work at a restaurant as a server which is a large chain now but started in Scottsdale. When we get a large break I jump at the opportunity to jump on a plane and fly home to visit family and friends.
After all of my experience performing, nothing has been as fun and life changing as performing for all of you fans out there. Your high energy in games helps keep me going and keeps me excited throughout the whole season. I can't wait to see all of your shining faces at games. This is our year Cardinals Fans, so rise to your feet! ITS GAME TIME!!!!