But first, the Cardinals have to get the two on the field together.
Hopkins is back this week from his suspension. But with Brown out "indefinitely" with a foot injury, the Cardinals traded for a different receiver on Monday to team with Hopkins.
The Cardinals dealt for Panthers wide receiver Robbie Anderson, who was on the outs with new Carolina coach Steve Wilks and had been sent to the locker room mid-game on Sunday by Wilks. Anderson played for Cardinals receivers coach Shawn Jefferson when both were with the Jets in 2019.
The deal is for "undisclosed draft compensation," according to the Cardinals, although multiple outlets said it would be a 2024 sixth-round pick and a 2025 seventh-round pick. The trade is pending Anderson passing a physical.
"We had an opportunity to get a guy that brings some speed and that dynamic Hollywood has," coach Kliff Kingsbury said. "We will see where he fits in, and for the long-term with guys getting hurt, we need wideouts in here.
"He can really run and we need that."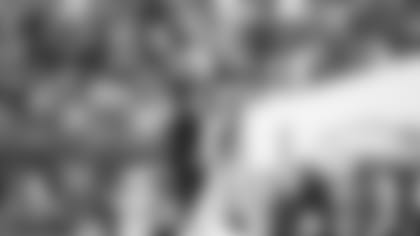 Brown is getting a second opinion, Kingsbury said, to see what his next steps would be. The NFL Network reported Brown might be able to return in six weeks and not have surgery.
Kingsbury said the 6-foot-4 Anderson, if he plays Thursday against the Saints, would be only in a limited package, since he will have just arrived and the Cardinals won't hold any real practices during the short week.
Anderson has about $700,000 left on his 2022 salary. He is under contract for 2023 with a salary and roster bonus combined of almost $12 million, but none of it is guaranteed.
Anderson has 13 catches for 206 yards and a touchdown this season, although he did have a 1,000-yard year for the Panthers in 2020.
After Wilks sent him to the locker room following a couple of verbal confrontations with an assistant coach on Sunday, Anderson said he was "confused" by the situation.
"I have no idea (why)," Anderson said. "One thing I do, and one thing I stand on, is I give my all in everything that I do. I don't play this game for money, I don't play this game for fame, I play this game because I love the game of football. Regardless of what's been going on the past weeks, keep my head down and keep working. All I want to do is help this team win a Super Bowl. So that's the ultimate goal."
Hopkins was officially reinstated to the roster on Monday. How much he can do Thursday after so much time off is also to be determined, Kingsbury said.
The coach added that Hopkins himself doesn't think he'll need to be limited in the number of plays he can run, considering he hasn't played in a game since December.
"We will see," Kingsbury said. "I know he's anxious. He was in here today asking for the game plan."