The roster – at least the 90-man version for the offseason – is all but set.
As of now the Cardinals have 85 players. Undrafted rookies will be announced sometime in the next week or so. It seems unlikely at this point there will be veterans signed, although it is possible the Cards could consider another experienced player at cornerback or tight end. Once they get to 90 players, it'll be one in, one cut.
In the meantime, with the bulk of the heavy lift done, the main veteran free agents signed and a draft class in the books, here's a quick look at every position and where it stands before anybody gets on the field.
Kyler Murray is the guy. Chris Streveler has been in the offense a year, which would in theory allow him to battle veteran free agent signee Colt McCoy but it seems more likely McCoy's experience will eventually make him No. 2.
There was much speculation pre-draft the Cardinals might pick up a back, but it didn't happen, and that really shouldn't be a shock. They like Chase Edmonds, likely as the starter, and there was a reason they signed James Conner to pair with Edmonds in the backfield. Last year's rookies, Jonathan Ward and, yes, Eno Benjamin, will have a chance to make some headway. Both Edmonds and Conner are going into contract years, but it feels like GM Steve Keim won't mind going year-to-year at the position if needed.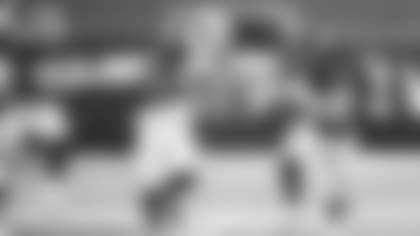 No one knows exactly how good second-round pick Rondale Moore will be, but what does seem obvious is that with his skillset and draft pedigree, he's going to get many opportunities to show he can be part of the show. DeAndre Hopkins is still the main guy, and A.J. Green wasn't signed just for fun. He'll be in the mix. The question now is whether Christian Kirk loses time to Moore or if Kirk fits in as the slot and Moore is the wild card. It's going to be difficult for Andy Isabella to get playing time, especially if he couldn't last season when there was a need. KeeSean Johnson might be in the same boat. And it does seem like Larry Fitzgerald will be retiring, because there really isn't room in the room after Moore was drafted.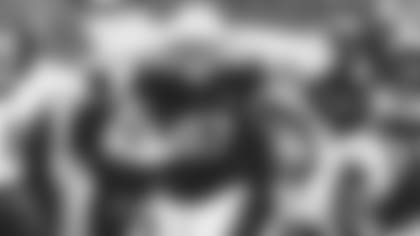 This is an interesting spot. Kliff Kingsbury said the position is still important, but post-draft, the Cardinals still only have Maxx Williams and Darrell Daniels with any experience. A veteran would seem a must at some point. The undrafted rookies reportedly will include a couple of tight ends, so they will have bodies. But who sticks?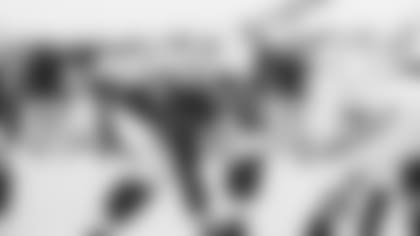 The big moves here were in free agency, in particular the trading for center Rodney Hudson. Hudson alone changes the dynamic of the offensive line, and veteran Brian Winters at worst provides depth at guard and may emerge as the starter on the right side. Bringing back Kelvin Beachum at right tackle was a good move. The question is whether Josh Jones in his second season can push to start, either instead of Beachum or at right guard. Maybe Justin Murray can do the same. D.J. Humphries and Justin Pugh seem set at left tackle and left guard. Lamont Gaillard is a likely backup center, although draftee Michal Menet will try to vie for that spot. Max Garcia and Joshua Miles continue to provide depth, and Keim seems to have built a solid room here.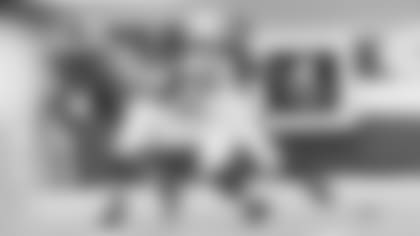 The big name was J.J. Watt, and the Cardinals need him to be at least as good as he was last year, especially on the interior. The Cardinals didn't go defensive line in the draft, so they are counting on holdovers. They are counting on Jordan Phillips being the free agent they signed, not the one that struggled with injuries in his first Arizona season. They are counting on former draft picks like Zach Allen, Leki Fotu and Rashard Lawrence all coming into their own. They will be in the rotation but they need to have impactful moments. It wouldn't be bad if one-time draft pick Michael Dogbe, who spent last season on the practice squad, could have an Antonio Smith-like step forward. He has the frame for it.
The Cards needed to get Chandler Jones back. The expectation -- fair or not -- is that this defense gets a big boost from a "new" player, just because Jones missed most of the year. It's hard to imagine Chandler not rebounding in a big way. He will thrive playing with buddy Markus Golden again, I'd think. The Cardinals also need Dennis Gardeck to come back from his ACL tear because he proved he can help in the pass rush, and it'll be interesting to see how Devon Kennard might be used, after his playing time dried up by the end of the season. Keim called Victor Dimukeje, the sixth-round pick, another version of Golden. If that's true, he'll find a place on the roster. Kylie Fitts is another guy who can play special teams and will battle for a role/spot.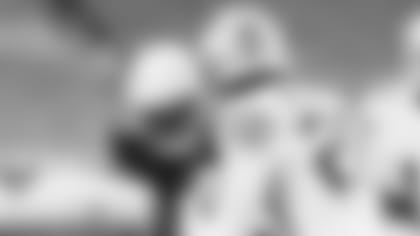 So often the NFL is called a copycat league. I'm not sure that's exactly where Keim planned on going, but now that he snared Zaven Collins to pair on the inside of the 3-4 with 2020 first-round pick Isaiah Simmons, it's hard not to see the way the Buccaneers solidified a Super Bowl-defense with Devin White and Lavonte David. Or what Keim has seen in his own division, whether it be the Seahawks with K.J. Wright and Bobby Wagner, or the 49ers once using NaVarro Bowman and Patrick Willis. Collins will have to learn the game first though, and beat out veteran Jordan Hicks. Tanner Vallejo is expected to be used as a reserve, although perhaps Evan Weaver can make a push to make the roster.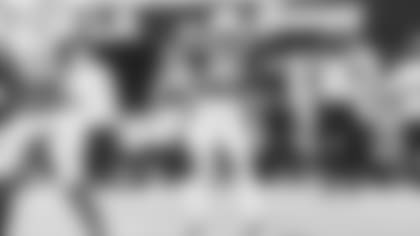 The Cardinals drafted two, although the position does not feel settled. Malcolm Butler will start. Byron Murphy Jr. will start. But assuming most plays there will be three on the field, who is the third? Can the Cardinals rely on Robert Alford, who hasn't played in two years? Can they think a fourth-round pick like Marco Wilson or a sixth-round pick like Tay Gowan could even step up early in the season? That'd be a risk for any rookie later in the draft. Perhaps there will be another veteran signed, but this position may be fluid for now.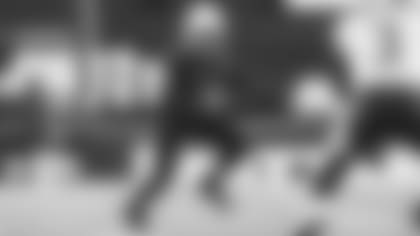 Not a lot of new news here, unless we are talking about the new jersey number for Budda Baker. But after the drafting of James Wiggins, a guy who is expected to be able to play special teams immediately, there will be choices that have to be made. Jalen Thompson figures to be the starter along with Baker. But after that -- and assuming the Cards likely will want to keep five cornerbacks so the two draftees can stick and develop -- how many safeties do you keep? There is Wiggins, Deionte Thompson , solid special teamers Chris Banjo and Charles Washington, along with veteran free agent Shawn Williams, who can be a key reserve and special teamer. They won't all stick.