The Scouting combine is over and while free agency will arrive next week, it feels like draft season is officially on top of us -- especially since the Cardinals own the No. 3 overall pick. That also means mock draft season is upon us in earnest, and with it, our first mock draft tracker of the season. (We will have a handful of these in the weeks leading up to the draft on April 27, marking the "progress" of everyone's guesses.)
For version one, there are fewer examples, in part because the Jalen Carter situation makes a lot of the pre-Combine mocks moot on their face. In what is no surprise, Alabama's edge rusher Will Anderson is the early consensus for the Cardinals -- and it won't be surprising for him to keep that title all the way through draft day.
(* - only a trade from 3 scenario.)
Edge Will Anderson, Alabama
Anderson, methinks, will collect a lot more mockers as we get closer to the draft. Assuming QBs end up going 1-2 (which is also assuming the Bears trade out of the No. 1 spot) Anderson will be sitting there for the Cardinals. Now, if Anthony Richardson juices the trade market, the Cardinals may have a big decision to make -- gain picks and pass on a chance at Anderson? Or stick with a guy who could be a long-term pass rush anchor?
Edge Tyree Wilson, Texas Tech
OK, so Zierlien has the Cards with Wilson after trading back to No. 7 with the Raiders. But Wilson has Wilson as the pick after Will Anderson goes No. 1 to the Bears (with all the QBs in demand, no way only one QB is picked in the top 3.) Jeremiah went further in a pre-Combine mock, having Wilson go at three with Anderson on the board. Jeremiah explained that Wilson is highly thought of, and admitted there are no two more talented players in the draft than Anderson and Carter. Wilson seems to be the guy everyone is pointing to as a pass rusher after Anderson, and he makes sense if Anderson is off the board. Of course, if Anderson is off the board at 3, it means only one QB will have been taken, and the Cardinals will be in the fantastic position to trade back and get a haul from a team that is QB-desperate.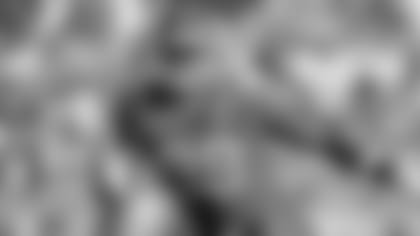 Edge Myles Murphy, Clemson*
The only vote for Murphy comes after the Cardinals "trade" down with the Panthers at No. 9 in order to get a quarterback. At 6-foot-5 and 268 pounds, he's more in the mold of a Cam Thomas with the Cardinals than someone like Will Anderson. He had 18.5 sacks and 36 tackles for loss in 35 college games, nowhere near the eye-popping number of Anderson but a guy who could become a solid part of a rebuilt defense.
Cornerback Devon Witherspoon, Illinois*
The only vote for Witherspoon, is, you guessed it, after the Cardinals "trade" down with the Panthers at 9. Whether it is in the first round or later, the Cardinals are going to go after at least one cornerback, and Witherspoon is one of the top two or three in this draft. Cornerback is interesting however; NFL Network draft analyst Daniel Jeremiah said he sees as many as 20 cornerbacks worthy of being drafted in the first three rounds; the Cardinals will be sitting with the third pick of the second round in prime position for a cover guy there too.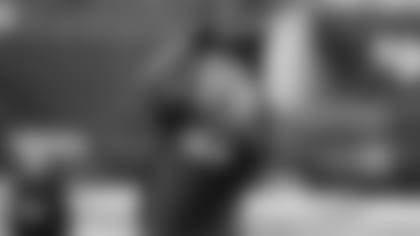 Cornerback Christian Gonzalez, Oregon*
Stop if you've heard this before -- one more cornerback pick after a "trade" with the Panthers at No. 9. Gonzalez is some analyst's choice as the best cornerback in the draft. (He is also the brother-in-law for soon-to-be Cardinals free agent QB David Blough). Gonzalez is 6-foot-1, 197 pounds and ran a 4.38 40, and Cardinals coach Jonathan Gannon said is first requirement for a cover guy is how fast he can get from A to B.