The Cardinals' bold plan to pair a freshly-fired college coach with an undersized quarterback in 2019 went exactly as hoped.
Kliff Kingsbury helped revive a moribund offense with his innovative schematics, and Kyler Murray proved to be the ideal trigger man on his way to Offensive Rookie of the Year.
The Cardinals only won five games a season ago, but made noticeable strides in Kingsbury's inaugural campaign. The expectations have been ratcheted up in 2020, as the blockbuster trade for wide receiver DeAndre Hopkins and reinforcements on defense have made the playoffs an attainable goal.
The Cardinals look like a team on the rise, and beginning with the season opener on Sept. 13 against the 49ers, will have their chance to prove it.
"We just want to take a step forward," Kingsbury said. "We felt like we made some progress at the back end of last year as a team, even in our practice processes and how we did things. We're hoping to build off that this year and put a better product out there."
Much of the success will be contingent on a breakout from Murray, who hopes to find the same type of second-season stardom as Patrick Mahomes and Lamar Jackson before him.
"I'll keep that inside," Murray said.
The Cardinals are amped up for the season, but also know they must battle two opponents every week due to the presence of COVID-19.
So far, teams have done a fantastic job following protocols – the Cardinals did not register a positive test in training camp -- leading to confidence the campaign will be played.
"You look back a few weeks ago, and you don't know if we were going to get to this point," guard J.R. Sweezy said. "To be here, to be getting ready for Week 1, it's an exciting time. I'm really looking forward to it."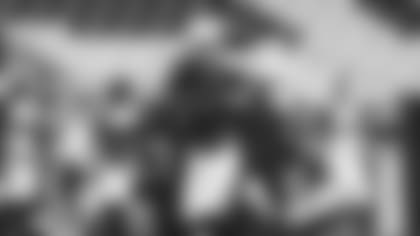 QB Kyler Murray – The two most recent Most Valuable Players – Mahomes and Jackson – each took huge leaps in their second NFL seasons to win that hardware. Murray is expected to improve in Year 2, but by how much? If he can move into the upper echelon of quarterbacks, the Cardinals' emergence could be faster than projected.
WR DeAndre Hopkins – The Cardinals' offense made major strides last season despite the absence of a true No. 1 receiver. Hopkins immediately assumes that role and gives Murray an elite weapon to target. The 28-year-old is the picture of consistency – always productive, rarely misses games – and will give the passing attack a significant boost.
RB Kenyan Drake – It was a fantastic eight-game debut for Drake in 2019, as he ran for 643 yards and eight touchdowns on 5.2 yards per carry after being acquired from the Dolphins. With David Johnson now in Houston as part of the Hopkins trade, Drake is the clear go-to running back. His skillset seems to fit the offense perfectly, and another efficient season in 2020 seems attainable.
WR Christian Kirk – After a promising rookie season, Kirk didn't break out in 2019 because of an ankle injury and a couple drops. That capability still lurks, and even though Hopkins will command the most targets, Kirk has a path to a big season if he seizes it. This is a critical year for Kirk to show he can be among the better receivers in the NFL.
WR Larry Fitzgerald – The ageless one led the Cardinals in receiving once again last season. While he may no longer be a perennial All-Pro, Fitzgerald remains a key cog at 37 years old. His hands are still among the best in the league, and if defenses pay attention to Hopkins and Kirk on the outside this year, it should give Fitzgerald ample opportunity to make plays from the slot.
Notable losses: OT Marcus Gilbert; RB David Johnson; C A.Q. Shipley; WR Damiere Byrd; WR Pharoh Cooper; TE Charles Clay
Three Keys To The Offense
1. New Passing Game Heights – While the rushing attack set a franchise-record with 5.03 yards per carry in 2019, the Cardinals were subpar through the air. Kingsbury is a pass-first coach at his core, and an improvement there could really push his offense into overdrive. Between the expected progress from Murray and the addition of Hopkins, optimism on this front is warranted.
2. Improved Red Zone Efficiency – The Cardinals scored on 38.8 percent of their drives last season, which was ninth-best in the NFL, but poor red zone production meant too many of those series ended in field goals. If the running game remains above average and Murray makes good decisions, that number is almost certain to improve.
3. Offensive Line Consistency – The linemen believe they made substantial progress last season, and have high hopes for 2020. A duplication of the running game success would be welcomed. The more important aspect is keeping Murray protected on his dropbacks. Even with projected starting right tackle Marcus Gilbert opting out of the season due to COVID-19 concerns, there is enough depth and continuity for the group to improve.
Table inside Article

| 2019 Team Totals | |
| --- | --- |
| Points Per Game | 22.6 (16th in NFL) |
| Total Offense | 341.7 yards per game (21st in NFL) |
| Passing | 217.3 yards per game (24th in NFL) |
| Rushing | 124.4 yards per game (10th in NFL) |
| Net Yards Per Pass Attempt | 5.8 (22nd in NFL) |
| Yards Per Carry | 5.0 (2nd in NFL) |
| Turnovers | 18 (9th in NFL) |
| Offensive DVOA | +3.8% (13th in NFL) |
Table inside Article

| 2019 Individual Leaders | | | |
| --- | --- | --- | --- |
| QB Kyler Murray | 3,722 pass yards | 20 TD, 12 INT, 87.4 rating | 93 rush, 544 yards, 4 TD |
| WR Larry Fitzgerald | 75 catches | 804 yards | 4 TD |
| WR Christian Kirk | 68 catches | 709 yards, 3 TD | 10 carries, 93 yards |
| RB Kenyan Drake | 123 carries | 643 yards, 8 TD | 28 catches, 171 yards |
| RB David Johnson | 94 carries | 345 yards, 2 TD | 36 catches, 370 yards, 4 TD |
| RB Chase Edmonds | 60 carries | 303 yards, 4 TD | 12 catches, 105 yards, TD |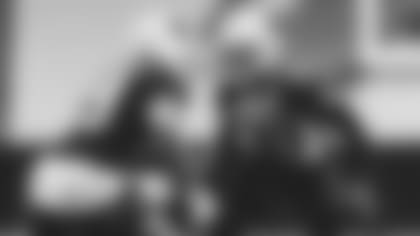 OLB Chandler Jones – After finishing with 19 sacks and a second-place finish in NFL Defensive Player of the Year voting in 2019, Jones wants more. Namely, the NFL single-season sack record. It would take 23 to surpass Michael Strahan, which would be a tremendous feat. Even if he doesn't get there, another year of Jones harassing quarterbacks is critical for the Cardinals.
CB Patrick Peterson – It's a huge year for Peterson, who is intent on bouncing back from a 2019 season marred by a six-game suspension and inconsistency. He is 30 years old now and in the last year of his contract, so motivation is plentiful as doubters wonder if he is still one of the game's best cover men. With Robert Alford out for the year with a torn pectoral muscle, the onus is on Peterson to lock down one side of the field so the other can have safety help.
LB Isaiah Simmons – The Cardinals have high hopes for the athletic dynamo they chose with the No. 8 overall pick in the draft. Can Simmons live up to the billing early in his rookie year? It will be challenging after no offseason work, but the versatile defender has the skillset to be a difference-maker sooner rather than later.
DT Jordan Phillips – The Cardinals lacked a consistent interior push a season ago, and Phillips was signed to a three-year deal this offseason to change that. He had 9½ sacks in 2019 for the Bills, easily the best year of his career. Phillips must prove he is more than a one-year wonder, and if he can do so, it would be a welcome boost to the defensive line.
Notable Losses: DT Rodney Gunter; OLB Cassius Marsh; LB Joe Walker; DT Zach Kerr
Notable Additions: Simmons; Phillips; OLB Devon Kennard; LB De'Vondre Campbell; CB Dre Kirkpatrick; DT Rashard Lawrence; DT Leki Fotu.
Three Keys To The Defense
1. Passing Game Resistance – The Cardinals had huge issues slowing down opposing aerial attacks in 2019. They allowed a passer rating of 109.9 for the season, as cornerback attrition and a shortage of rangy linebackers resulted in poor coverage. A full year of Peterson and the additions of Simmons and Campbell are reason to believe improvement is incoming.
2. Give Chandler Some Help – The Cardinals boast one of the game's premier sack artists in Jones, but in recent years he's been a solo act. Phillips is the player expected to give him the most help, while Zach Allen, Kennard, Simmons and Haason Reddick are others hoping to be consistent pass-rushing presences.
3. Splash Plays – The Cardinals only had 15 takeaways on defense last season, among the lowest in the NFL, and didn't score a defensive touchdown. While Jones regularly made plays, he didn't have much company in that department, and an uptick in talent should result in more opportunities to impact the game.
Table inside Article

| 2019 Team Totals | |
| --- | --- |
| Points Per Game Allowed | 27.6 (28th in NFL) |
| Total Defense | 402.0 yards per game (32nd in NFL) |
| Passing Yards Allowed | 281.9 yards per game (31st in NFL) |
| Rushing Yards Allowed | 120.1 yards per game (24th in NFL) |
| Net Yards Per Pass Allowed | 7.0 (27th in NFL) |
| Yards Per Carry Allowed | 4.4 (20th in NFL) |
| Takeaways | 17 (25th in NFL) |
| Defensive DVOA | +7.2% (23rd in NFL) |
Table inside Article

| 2019 Individual Leaders | | | |
| --- | --- | --- | --- |
| OLB Chandler Jones | 19 sacks | 8 FF, 3 FR | 53 tackles |
| S Budda Baker | 147 tackles | 6 PD, 7 TFL | FF, FR |
| LB Jordan Hicks | 150 tackles | 3 INT | 2 FF, 1.5 sacks |
| LB Terrell Suggs | 5.5 sacks | 4 FF | 37 tackles |
| CB Patrick Peterson | 2 INT, 7 PD | 53 tackles | Sack, FF |
| CB Byron Murphy | 78 tackles | INT | 10 PD |
| DT Rodney Gunter | 31 tackles | 3 sacks | 9 TFL |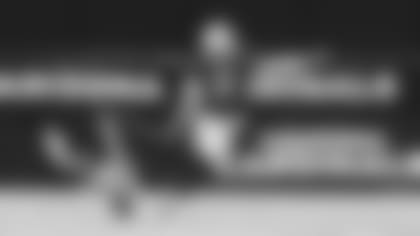 2020 Special Teams Preview
Zane Gonzalez – After a shaky start to his career in Cleveland, the Arizona State product has settled in with the Cardinals. The team gave him a second-round tender as a restricted free agent, showing how much they value his kicking ability. Gonzalez connected on 31-of-35 field goals and 34-of-35 extra points in 2019.
Andy Lee – The steady veteran continues to produce entering his age-38 season. Lee averaged 47.8 yards per punt a season ago and even threw for a first down on a fake punt.
The Returners – Pharoh Cooper was a solid return man who moved on to the Panthers in free agency, so the Cardinals must find replacements. Kirk may be the best punt returner on the team, but it remains to be seen if a key offensive cog will be used in that spot.
Notable Losses: PR/KR Pharoh Cooper.
Three Keys To Special Teams
2. Clutch Field Goals – Gonzalez was solid a year ago, but he didn't have a bunch of game-altering field goal attempts. The Cardinals are expected to be better this season, and several games could come down to the wire. If Gonzalez can come up big in critical situations, it would be a boost to the team's ability to win close games.
3. Punt Return Efficiency – The Cardinals averaged 7.0 yards per punt return while allowing 8.1 -- which included a touchdown by Pittsburgh's Diontae Johnson in Week 14 -- and that was with Cooper handling the return role for the majority of the year. The Cardinals don't want to give up a ton of ground in this department.
Table inside Article

| 2019 Team Totals | |
| --- | --- |
| Field Goal Percentage | 88.6 (8th in NFL) |
| Extra Point Percentage | 97.1 (9th in NFL) |
| Yards Per Punt | 47.7 (2nd in NFL) |
| Net Yards Per Punt | 42.9 (11th in NFL) |
| Kickoff Return Average | 21.2 (24th in NFL) |
| Punt Return Average | 7.0 (18th in NFL) |
| Special Teams DVOA | -2.4% (26th in NFL) |
Table inside Article

| 2019 Individual Leaders | | |
| --- | --- | --- |
| K Zane Gonzalez | 31-of-35 FG | 34-of-35 XP |
| P Andy Lee | 61 punts | 47.8 yards per punt |
| KR/PR Pharoh Cooper | 7.6 yds/punt return | 22.6 yds/kick return |
| PR Christian Kirk | 5.6 yds/punt return | Long of 20 |