After only two weeks, the playoff hopes of nine NFL teams have diminished greatly, at least if statistics mean something, and they usually do.
Nine teams are 0-2, and history tells us that's like being in a deep well with no ladder. Since 1990, only 11.5 percent of the teams that started 0-2 made the playoffs. Adding two additional playoff teams in 2020 should have improved those numbers, but it hasn't happened. Over the past three seasons, 23 teams have started 0-2, and only one, the 2022 Bengals, made the playoffs.
That Bengals team was the first since 2018 to start 0-2 and play in the postseason.
Bengals coach Zac Taylor spun 2023's 0-2 start the only way he could: by referencing 2022.
"This is exactly where we were last year," he said, "and this team is only going to get better with every game that passes. When you stumble early, you have to learn from it. So many years in the past, we've learned from early-season losses that have propelled us in November and December. This will be no different. I'm very confident in that."
In assessing playoff hopes, the nine 0-2 teams fall into three categories:
Bengals: Experience means something and the Bengals won't panic because of consecutive losses. They have to be sweating a bit, however, because quarterback Joe Burrow aggravated a calf injury that caused him to miss training camp. If the injury lingers, the Bengals playoffs hopes won't.
Chargers: Overcoming a poor start requires elite quarterbacking and coaching. The Chargers have the quarterback, Justin Herbert, and the offense has been productive. The problem is defense, and that's supposed to be coach Brandon Staley's expertise. Staley became testy after last Sunday's overtime loss to the Titans when asked if there was a hangover from the playoff loss to Jacksonville last season. Then someone tried to get him to assess the Chargers mood.
"We just lost a game in overtime, so how do you think the mood is? How do you think it is? It's tough. We put a lot into this and we've got a good football team."
Vikings: Were the Vikings good in 2022? Or just lucky? They finished 13-4, including 11-0 in one-score games. Analytics folks came down on the side of lucky, and, so far, the Vikings have regressed. Both of their losses have been by one score.
The Chargers play the Vikings in Minneapolis Sunday. It's Week 3 and the stakes are high. In the last 22 seasons, only two teams made the playoffs after starting 0-3.
Patriots: What's really surprising is not so much they are 0-2, but that both games were at home. Gillette Stadium is one of the great homefield advantages in the NFL. Two things you won't see there: opposing colors and Bill Belichick smile. But the Patriots' glory days are long past, and they are making a habit of burying themselves early. They fell behind the Eagles, 16-0, in the opener and lost by five points. They trailed Miami 17-3 at halftime last Sunday and lost by a touchdown.
Since beating the Cardinals last December, the Patriots have lost five of six. They have become experts at finding ways to lose, which is the opposite of how Belichick compiled a Hall of Fame resume.
Broncos: Their two losses also have been at home, and a tight visor might be all that's keeping coach Sean Payton's head from exploding. They led in the fourth quarters of both games, but managed to lose to the Raiders and Commanders, who aren't exactly the Eagles and Dolphins.
Payton took the job partly because quarterback Russell Wilson was there, and the offseason was full of stories of how Payton might repair Wilson's career. That hasn't happened yet. After Sunday's loss, Payton lamented the poor execution on offense, including blowing timeouts because of late personnel changes and being slow to emerge from the huddle.
The Cardinals, Panthers, Bears and Texans are who we thought they were: rebuilding teams with young and/or injured starting quarterbacks. All are heavily favored to be 0-3 after this week.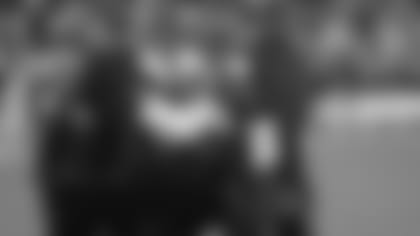 LIFE AS A RUNNING BACK
The sad plight of running backs became a lot sadder Monday night when Cleveland's Nick Chubb took a hit to his left knee, which bent in a gruesome and unnatural way. His season is over.
Two factors have driven down the value of contracts for running backs: short careers and a plentiful market.
The Eagles, for instance, could afford to let Miles Sanders leave via free agency this offseason, because there's usually someone such as D'Andre Swift available. The Eagles traded for Swift, who is making $1.74 million in 2023, the last year of his contract. Sanders' four-year deal with the Panthers includes $13 million guaranteed.
Swift has rushed for 178 yards and a touchdown this season and is averaging six yards per carry.
Running backs have complained about the unfairness of their wages, with some of the elite ones meeting via conference call to discuss solutions. But it's not a new problem. More than a decade ago, teams started to place a different value on the position. Former Cardinals cornerback Patrick Peterson told me 10 years ago that he told college recruiters he would not play running back, his offensive position in high school.
"The lifespan of an NFL running back is very short," Peterson said. "It was clear from Day 1, I was playing defense."
Peterson is a freak athlete, which gave him a choice of positions. Not everyone is that fortunate. But football players with options and aspirations for the NFL probably aren't volunteering to play running back anytime soon.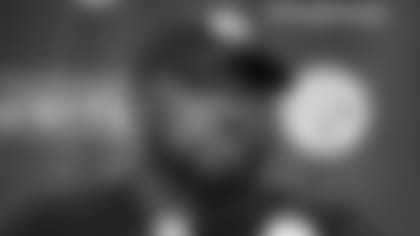 WINNING THE POSTGAME PRESSER
Steelers coach Mike Tomlin doesn't make himself available to media much in the offseason, which is too bad. His presence is required during the season, which is very good.
Tomlin leans heavily on some of his oldies, such as "the standard is the standard," and "two dogs, one bone," but he's pretty good off the top of his head, too.
Tuesday, the day after the Steelers beat the Browns in Pittsburgh, Tomlin was asked about some fans chanting in favor of firing offensive coordinator Matt Canada.
"I appreciate the passion. This is the sports entertainment business. It's our job to win and thus entertain them. We don't begrudge them that. We want them fat, sassy and spoiled. That's our job."
Tomlin also said he did not ask returner Gunner Olszewski why he fielded a kickoff and stepped out of bounds at Steelers 9-yard line.
"Sometimes I don't ask questions because I don't want to hear excuses."