The beauty of sports, and life in general, is that you never know if you're going to wake one day and see something that happens once a generation, like your kid returning your car washed and with a full tank of gas.
The NFL version of that happened last Sunday when Miami beat Denver, 70-20. It's only the fourth time in league history that a team scored at least 70 points, and while I was alive the last time it happened, 1966, I was probably more concerned with my under-65-pound YMCA tackle team than Washington beating the Giants, 72-41.
It's hard to say what was a bigger deal: the Dolphins scoring like a basketball team, or Taylor Swift watching new boyfriend Travis Kelce from a suite at Arrowhead Stadium in Kansas City.
I'll go with the Dolphins, because if you have enough money and motivation, you can see Swift multiple times in your life. But a team scoring 10 offensive touchdowns? Those of a certain age aren't likely to see that again.
And it could have been more. The Dolphins easily could have broken the NFL record of 73 points set by the Bears, who won the 1940 Championship game, 73-0, over Washington.
"It felt like chasing points and chasing a record – that's not what we came to the game to do," Dolphins coach Mike McDaniel said afterward. "I would hope that if the shoe was on the other foot, the opponent would feel the same way. That's called karma. I'm trying to keep good karma with the Miami Dolphins."
The NFL is a copycat league, but these cats, er, Dolphins, will be hard to copy. They are the fastest offense in the league, rivaled by just a few others, including the 49ers, who host the Cardinals Sunday in Santa Clara, Calif.
According to the NFL's Next Gen Stats, the six fastest times recorded by ballcarriers this season all belong to the Dolphins: receiver Tyreek Hill (3), rookie running back De'Von Archane (2) and running back Raheem Mostert.
They made the Broncos defense, coordinated by former Cardinals assistant Vance Joseph, look uncoordinated.
"This can't be who we are," Broncos offensive tackle Mike McGlinchey told reporters.
Both extremes of the NFL spectrum were on display last Sunday in Miami. If there weren't a franchise in Chicago, the Broncos would be the worst team in the league right now. Coach Sean Payton should have kept karma in mind last summer when he was critical of his predecessor, Nathaniel Hackett.
The Dolphins might be the best team right now, although arguments could be made for the 49ers, Eagles and Chiefs. In McDaniel, they have an innovator who worked for and with 49ers coach Kyle Shanahan and in Washington with Shanahan's father, Mike.
Like the 49ers, the Dolphins love using motion, especially just before, or during the snap. Simple plays, such as a sweep with pulling linemen, and a shovel pass, are disguised with misdirection and fakes. The Broncos never saw them coming.
Better teams will, and the Dolphins will be tested over the next month or so, beginning Sunday in Buffalo and then against the Eagles on Oct. 22.
And on the morning of Nov. 5, they play the Chiefs Frankfurt, Germany. It should be a good show, with or without Swift in the audience.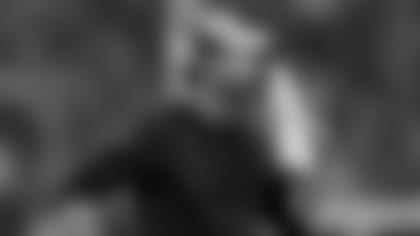 FOURTH DOWNS AND SECOND GUESSING
Questioning a coach's strategy is inherent is nearly every sport, and it's never been more prevalent in the NFL than now.
Part of the reason for that, in addition to the increased popularity of fantasy leagues and the ease of wagering, is that over the past 10 years or so, coaches stopped automatically punting on nearly every fourth down.
There are no analytics to back it up, but there's no question second-guessing has increased by a corresponding amount.
It happened last week when Chargers coach Brandon Staley, with a four-point lead and less than two minutes left, decided to go for it on fourth-and-1 from his 24-yard line. The play, a handoff to running back Joshua Kelley, gained nothing and gave the Vikings a prime opportunity to win.
They didn't because they mismanaged the clock. Staley made no apologies. Going for it increased the Chargers' odds of winning by nearly 6½ percent, which made it an easy decision in Staley's mind.
"It's your job as a head coach to make sure your team knows you have belief in them," he said. "We came here to win. It was a tough road game against a team that made the playoffs, so we were trying to go win the game. I make no apologies for that."
Raiders coach Josh McDaniels wasn't apologizing after a loss Sunday to the Steelers, but he should have been. Trailing by 8 points with 2:25 left, McDaniels opted for a 26-yard field goal rather than go for it on fourth-and-4 from the Steelers 8.
The field goal was good, but the Raiders still needed a touchdown to win it. Why not go for it on fourth down? Even if the Raiders had been unsuccessful, they had the Steelers pinned deep and three timeouts remaining.
Like many football fans, my opinion on the wisdom of fourth-down attempts has evolved. But not to the point where I believed Staley did the right thing. As former NFL coach John Fox was fond of saying, a punt is not a bad play. Especially in that situation.
It reminded me, a little, of some of former Cardinals coach Kliff Kingsbury's decisions. At New Orleans in 2019, Kingsbury went for it on fourth-and-1 from the Cardinals 30-yard yard line, trailing 10-6. The Saints stuffed the rushing attempt, then scored a touchdown and ended up winning, 31-9.
Going for it increased the Cardinals chances of winning that day by 3.4 percent, per analytics.
"The analytics, plus myself, I was all for that," Kingsbury said.
Per most other people, a fourth-down attempt on the road, against a good team, in a close game, made little sense.
Jonathan Gannon has coached only three games, so it's impossible to say how bold the Cardinals will be in fourth-down situations. They have gone for it on fourth down just once, late in the loss to Washington in the season opener. Perhaps Gannon will be the Bruce Arians, whose "no risk-it, no biscuit" mentality included making bold moves when there were opportunities to put a game away.
"They're fun when they work," Arians once said of plays designed to procure biscuits. "When they don't, you're answering questions of 'Why the heck did you do it?' "
GLENDALE GLOOM
The past is not always an accurate predictor of the future, but it's proven pretty reliable when it comes to Cardinals' games against the Cowboys and their coach, Mike McCarthy.
With last Sunday's upset, the Cardinals have won seven of their last eight games against the Cowboys. And State Farm Stadium continues to be inhospitable to McCarthy, who is 1-4 there, dating back to his time as the Packers' coach.
Two of his losses were in playoff games that ended in overtime (2009 and 2015 seasons). Sunday's loss was the biggest upset of the season, so far. The Cowboys were favored by 11½ points and lost, 28-16.
Five years ago, the Cardinals provided another footnote to McCarthy's Wikipedia page. In 2018, the Packers fired him a couple hours after a loss to the Cardinals in Green Bay.
QUIRKS AND STATS
After three weeks, there are four 0-3 teams. They all play each other this week. The Vikings are at the Panthers, and the Broncos meet the Bears. Something's got to give.
NFC South teams went 0-4 last week.
It's no surprise Miami leads the league in yards per rush (6.1). But I didn't expect the Cardinals to be No. 2 (5.6) after three weeks.
The Vikings were 11-0 in one-score games last season, when they were both lucky and good. A regression was predictable but not this much of one. They are 0-3 in such games this season and have lost by a total of 13 points.