Cardinals players, coaches encourage fans to register to vote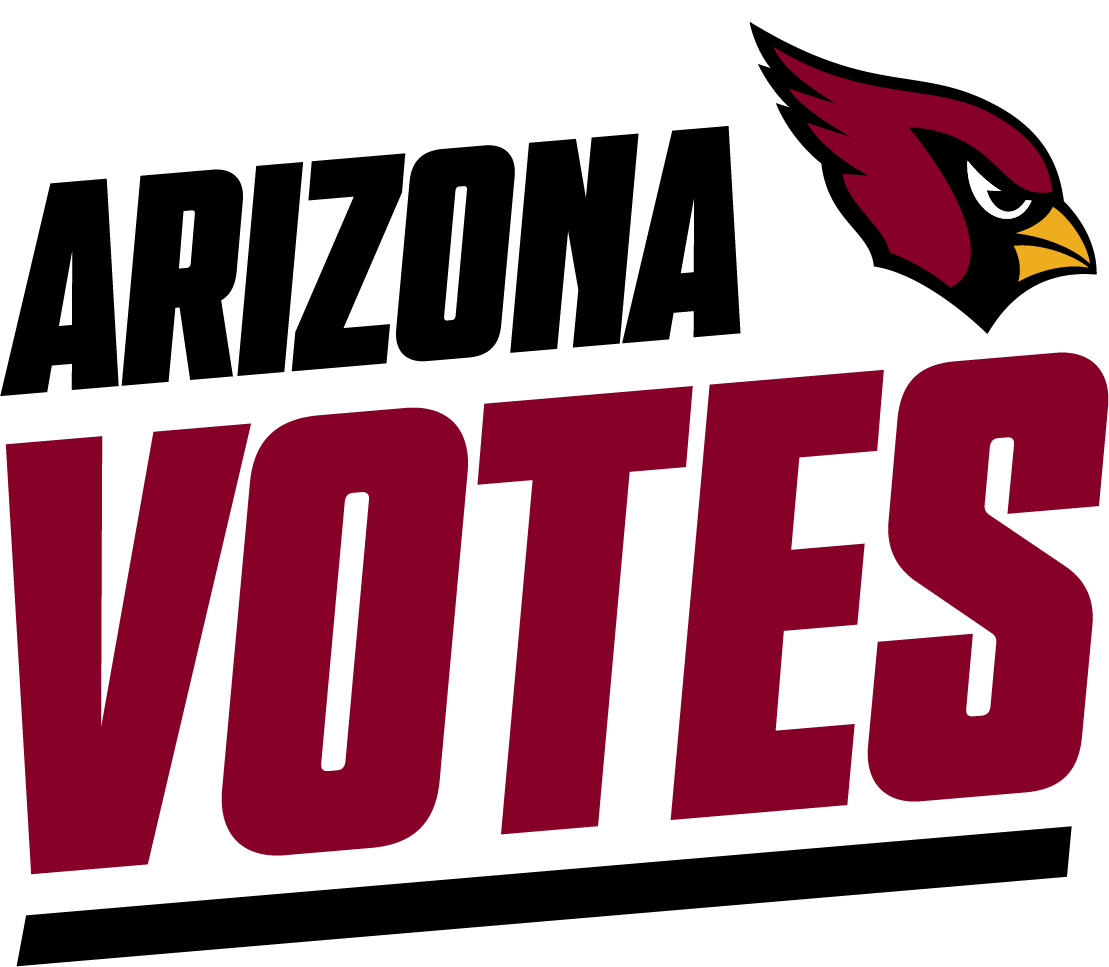 According to 2020 post-election U.S. Census data, as many as one in four eligible voters in the country were not registered.
Less than 60% of potential voters aged 11-24 reported being registered to vote, and registration rates in communities of color lagged significantly behind the general electorate.
In the 2020 U.S. presidential election, as many as one in four Americans reported not being registered to vote.
A recent study of mayoral elections found that fewer than 15% of eligible voters cast their ballot for mayor in 10 of America's 30 largest cities.
Join the Arizona Cardinals and the NFL Family by registering to vote today, and making your voice be heard on August 2nd and November 8th.
We are counting on you to make your voice heard.
September 20, 2022
National Voter Registration Day
October 28, 2022
Deadline to request an absentee ballot
November 1, 2022
Last Day To Mail Back Ballot
State Farm Stadium Drive Through Ballot Drop Box Schedule
West Preferred Lot
Saturday, October 24 - 9:00 AM - 5:00 PM
Sunday, October 25 - Closed
Monday, October 26 - Closed
Tuesday, October 27 - Closed
Wednesday, October 28 - Closed
Thursday, October 29 - Closed
Friday, October 30 - Closed
Saturday, October 31 - 9:00 AM - 5:00 PM
Sunday, November 1 - 10:00 AM - 5:00 PM
Monday, November 2 - 9:00 AM - 5:00 PM
Tuesday, November 3 - 6:00 AM - 7:00 PM
What more can I do?
If you have already registered to vote and want to continue to be part of this movement, we encourage you to share this website with others on social media, email friends and family, and encourage them to register. Use the hashtag #NFLVotes in all of your posts, stories and pictures.