Bidwill Se Sintió Súper
Con campana y pluma, El dueño de los Cardinals participo en algunos eventos del  Súper Bowl Por DARREN URBAN                                                                                               Traducción al Español Gabriel Trujillo
El dueño de los Cardinals Bill Bidwill autografiando un cartel del Súper Bowl para un aficionado durante la "NFL Experience" en las inmediaciones del University of Phoenix Stadium.
Bill Bidwill primero estaba en la parte superior de un estacionamiento cerca del University of Phoenix Stadium, participando en un evento nacional para hacer sonar la campana y cerrar la bolsa de acciones de New York esa semana.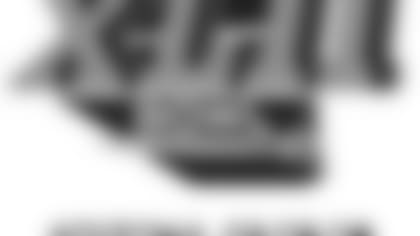 Después el dueño de los Cardinals se transporto por la calle a las instalaciones de la "NFL Experience" para departir con los seguidores de los Cardinals que compraron boletos para toda la temporada.
A lo largo del fin de semana del Súper Tazón XLII que arrancaba desde el viernes,
Bidwill se encontraba participando en algunos eventos.
"Es una celebración," señaló Bidwill
Bidwill participando en el evento nacional para hacer sonar la campana.
El sonar la campana fue un evento organizado por una compañía de nombre Avnet, que reunió a un conjunto de empresarios de corporaciones establecidas en Arizona suscritas a la NYSE. No solo El Sr. Bidwill estuvo participando, le acompañaron colaboradores claves del Súper Bowl como el presidente del comité anfitrión Mike Kennedy, la gobernadora Janet Napolitano y el alcalde de Glendale Elaine Scruggs.
El grupo espero hasta las 2 de la tarde hora de Arizona para hacer sonar la campana y mandar la señal a New York a través de la Internet.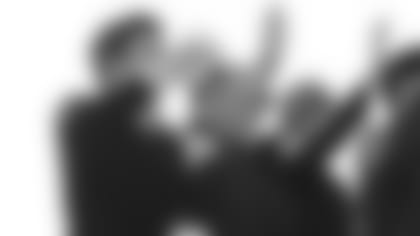 Después el Sr. Bidwill se reunió con su hijo y presidente del equipo Michael Bidwill, en una atracción del "NFL Experience" el parque alusivo al fútbol instalado en uno de los estacionamientos del University of Phoenix Staduim.
Después ambos caminaron a traves del parque saludando a los fanáticos del fútbol americanos y firmando dedicatorias. (Para ver la galería de fotos, (pulse aquí.)
Mientras El Sr. Bidwill reconocía "me ha tocado estar en algunos" Súper Bowls, y este no me parece menos agradable.
"Hay muchos eventos y la oportunidad de socializando con dueños de equipos y personas de la liga lo hacen mas atractivo," apuntó Bidwill.
This article has been reproduced in a new format and may be missing content or contain faulty links. Please use the Contact Us link in our site footer to report an issue.