Calendario de Juegos 2009
Por Gabriel Trujillo voz oficial en español.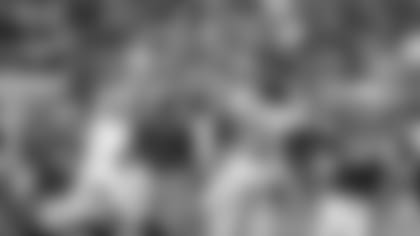 El entrenador en jefe de los Pájaros Rojos Ken Whisenhunt presentó sus impresiones sobre el calendario de juegos 2009 en rueda de prensa. "Interesante" esa fue la palabra con la que el entrenador en jefe de los Cardenales de Arizona describió de entrada el calendario de juegos para la campaña del 2009.

"Me emociona" dijo el estratega, "que el programa de juegos incluya cuatro partidos que serán televisados a nivel nacional, uno de pre-temporada y tres durante la temporada regular, dos serán transmitidos el domingo por la noche y uno en la función nocturna del lunes." Whisenhunt agregó "me parece también una importante ventaja que tres de los últimos cinco partidos sean en casa, incluyendo los dos últimos."

"También me gusta el hecho de que vayamos a empezar en casa por primera vez desde que llegue aquí," dijo Whisenhunt.

La última vez que los Cardenales iniciaron la temporada en casa fue en el 2006 cuando se inauguró el estadio University Of Phoenix, esa fue la primera ocasión que el equipo arrancaba la campaña como local  desde su llegada a Arizona en 1988, esta estadística no incluye la temporada del 2001 cuando debido a la tragedia del 9-11, el primer partido en Washington fue reprogramado para jugarse en Enero del 2002 y la temporada extraoficialmente inició con el partido en casa frente a los Broncos de Denver.

En el 2009 los Cardenales de Arizona estarán iniciando por cuarta vez consecutiva la temporada regular enfrentando a sus rivales de división los 49's de San Francisco, el partido tendrá lugar en el estadio University Of Phoenix el domingo 13 de Septiembre a la 1:15 de la tarde hora de Arizona.

"Es una buena oportunidad el poder iniciar el 2009 en casa," dijo Whisenhunt, "especialmente después de haber jugado el Super Bowl como partido final de la pasada temporada, será sin duda una agradable experiencia jugar nuevamente frente a nuestra afición."

El entrenador también hizo referencia durante la rueda de prensa sobre los difíciles rivales a los que habrá que enfrentar durante la temporada 2009, especialmente dijo una serie de juegos consecutivos contra equipos contendientes a mediados de la temporada. "Sera una dura prueba para nosotros, espero que podamos conservar el ímpetu que logramos establecer al final de la pasada campaña y que nuestros aficionados consigan generar esa atmosfera que imperó durante los playoffs," finalizó diciendo el entrenador.  

"Tres partidos televisados a nivel nacional," agregó Whisenhutn "son sin duda parte de los resultados que se han obtenido con el trabajo que aquí hemos puesto, es una señal del respeto que hemos logrado."

Con relación a las condiciones climatológicas que fueron determinantes en los partidos frente a la Águilas en Filadelfia y a los Patriotas en Nueva Inglaterra en el 2008, el entrenador en jefe de los Cardenales comentó. "Son dos partidos en los que podría presentarse un clima desfavorable, uno es a principios de Noviembre en Chicago y el otro a finales del mismo mes en Tennessee, serán dos compromisos difíciles si las condiciones del clima son extremas y no queremos usar el clima como un pretexto pero pensamos que es una ventaja que partidos como el de Nueva York sean al inicio de la temporada."
El calendario de juegos del 2009 luce emocionante y difícil, incluye partidos contra equipos contendientes como Jaguares, Potros, Gigantes, Titanes y Empacadores. La temporada 2009 será una dura prueba para los Cardenales de Arizona, prueba que de ser superada reafirmará la posición y el respeto que con tanto esfuerzo el equipo se ha venido ganando, de una cosa si estamos seguros, el 2009 será una campaña para disfrutarse y vivirse con los cinco sentidos.