When Maxx Williams went down with a season-ending knee injury, the Cardinals had a massive hole at tight end.
Trading for Zach Ertz not only filled that gap, it gave the Cardinals -- in just an 11-game sample size -- one of the best players at the position they've had in decades.
"I'm excited," coach Kliff Kingsbury said, after the trade with the Philadelphia Eagles sent the three-time Pro Bowler Ertz to Arizona for cornerback Tay Gowen and a fifth-round pick. "I've heard nothing but good things about him. I think he'll fit in with this locker room and I think (GM) Steve (Keim) did a tremendous job getting that done."
Ertz embraced the move. The Cardinals stood atop the conference with an undefeated record. He had close friend Jordan Hicks on the roster. Ertz's wife, Julie, also grew up in nearby Mesa.
To begin the integration process, Ertz flew with the team to Cleveland. It's where his relationship with quarterback Kyler Murray started and was an excellent way for them to begin building chemistry.
Ertz looked refreshed in his introductory press conference, sporting a white Cardinals T-shirt and a gray team cap. Ertz expressed his excitement in joining the NFL's hottest team (at the time) with one of the league's most potent offenses.
Ertz had 66 receiving yards on three receptions and a 47-yard touchdown, the longest of his career, in his first game as a Cardinal October 24th against the Texans. The Cardinals won 31-5.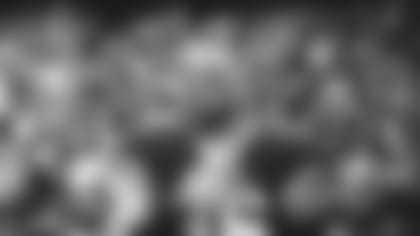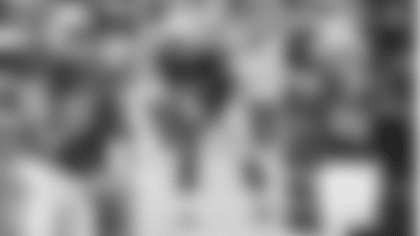 "He brings a middle of the field presence," wide receiver DeAndre Hopkins said. "Maxx and those other guys are good but Zach is a Pro Bowl tight end. It helps a lot."
Off the field, Ertz focused on helping the community in Arizona through The Score More n' Feed More campaign. In collaboration with the Ertz's family foundation and The Athlete's Corner, the group provided 5,000 meals for each touchdown the Cardinals scored in 2021.
Ertz's relationship with Kyler grew as the season went on. Ertz called Muray one of the most talented players he's been around and became his No.1 option when Hopkins suffered a season-ending knee injury in Week 14 against the Rams.
"He's always open," Murray said with a smile. "I don't know how, I don't know why. Nine times out of 10, he wins his route. He's a savvy guy who knows who to get open. He knows every defensive coverage known to man. He's a great teammate."