Nearly everything went wrong in the Cardinals' 34-7 loss to the Rams on Sunday. One positive play was a second–quarter sack created by outside linebacker Cassius Marsh and cleaned up by defensive lineman Jonathan Bullard. Marsh and Bullard broke down the play in this week's Cardinals Film Room.
The situation:The Rams had a second-and-9 from the Los Angeles 37 with 8:58 remaining in the second quarter, leading 10-0.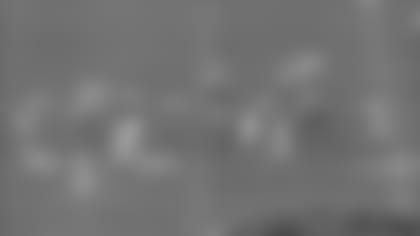 Bullard deciphers the alignment: "Every (offensive lineman) is up, so we're all thinking pass. The running back (Malcolm Brown) is wide."
Marsh comes to the same conclusion: "Guards are both in two-point stances. That's a huge giveaway. (Tight end Tyler Higbee's) alignment is kind of loose and he's on the line of scrimmage. Back is not Todd (Gurley), which was kind of a giveaway for them to pass the ball. (Brown) is in there to protect."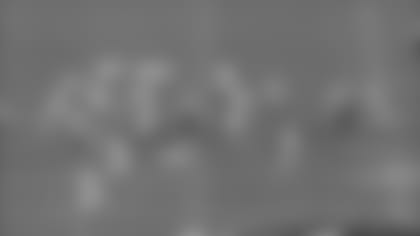 Marsh gets a jump on Rams right tackle Bobby Evans: "I had a good get-off, so I knew he was going to have to throw his hands. I just went with the chop (to combat it)."
Bullard is blocked by right guard David Edwards and then is handed off to center Austin Blythe: "He fanned out. They teach us to stay on our track, so when he fanned out I stayed on my path. The center came to me, and I just tried to work his edge and beat the edge."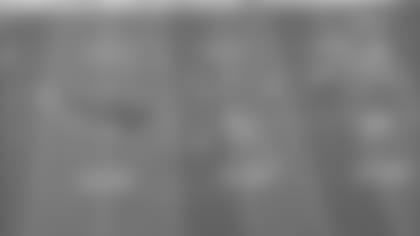 Marsh waits to see if Goff will begin his throwing motion: "I was hoping he would. That's kind of why I jumped into him, because I wanted to chop and make sure I got the elbow."
Bullard continues to work: "Cassius won and put the pressure. Chan (Jones) won and put the pressure. I just stayed vertical and cleaned it up."
Marsh credits others on the play for keeping Goff at a standstill: "They kept crushing the pocket. They did a good job of stepping into the lanes. Chan is the one who really helped me get this sack because he's power-rushing, so he's closing down this 'B' gap escape. Coverage obviously always has a big part too. The DBs and linebackers have to cover for us to get there. They did a great job of that. Everybody else helped out, and I was just the one able to make a play on that."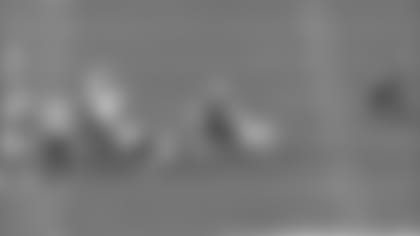 Bullard helps out when Marsh loses his grasp: "I saw him and Chan back there around him. Then I saw the offensive lineman (Evans) grab him and try to hold him up. I just stayed on my path vertically and finished him off."
Marsh found a rhythm in one of his highest snap counts of the season: "Sometimes that's just not my reality, and I have to be prepared to make plays when I'm called upon. I'm grateful for the opportunities (Sunday) to be out there."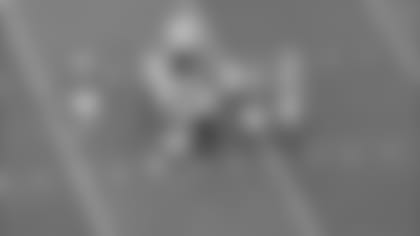 Marsh celebrates the play with a karate kick: "I did Taekwondo for about seven years. I busted it out one time and everyone loves it, so I continued to do it."
Bullard approves: "That's a dope celebration. I like that a lot. I wouldn't mess with him."