As one of the best cover cornerbacks in the NFL, Patrick Peterson is known for his work in the secondary. On Sunday against the Giants, his most pivotal play came as a pass-rusher. Defensive coordinator Vance Joseph called a cornerback blitz late in the game, and Peterson produced a sack-fumble that linebacker Haason Reddick recovered. Peterson, safety Budda Baker, coach Kliff Kingsbury and Giants quarterback Daniel Jones discussed the play in this week's Film Room.
The situation: The Giants had a fourth-and-15 from their 33-yard line with 2:35 remaining in the fourth quarter, trailing 24-21.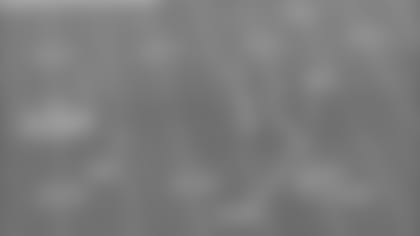 Peterson assesses the situation: "It was a great call by Vance. It was in the game plan all week. They hadn't seen much of it. We hadn't shown many corner blitzes on film all year. I was in the boundary this week, and it just happened to be on the right hash, so I came on the blindside. It was the perfect call, because the play is fourth-and-15. It's going to take at least four seconds for the play to develop. The ball is not going to come out as quick as it should."
Kingsbury likes the element of surprise: "You don't see a ton of corner blitzes in this league, and what a great time to call it."
Baker looks like a deep safety initially: "This was fourth-and-long. We were trying to show two-high (safeties) coverage because we had been playing two-high a lot. Patrick timed the snap out perfect and I had to go over the top as coverage."
Peterson is relieved wide receiver Darius Slayton didn't line up closer to the sideline before the snap: "I was hoping he wasn't too far, because we would have checked out of it and the safety would have ended up blitzing. I'm happy that he gave us the look we wanted."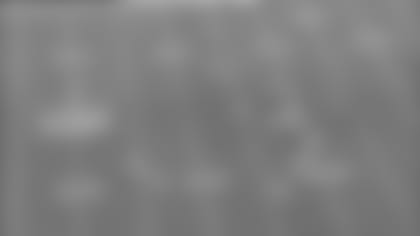 Peterson bolts toward Jones: "I always felt like I was a pretty good blitzer because I'm really good at disguising. You can't tell I'm coming because my alignment is always the same."
Baker rotates over to cover Slayton: "Even if they throw it hot, I trust my ability to make the tackle. I just wanted to have it caught before the sticks."
Jones doesn't know Peterson is coming: "They brought some pressure on it. I need to see it and try to pick it up."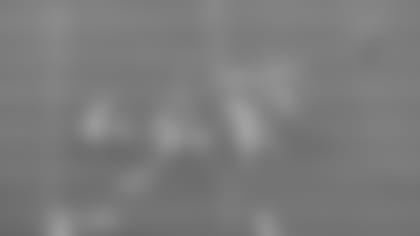 Peterson knows the Giants' offensive line will be preoccupied with Chandler Jones: "That was the perfect time to call it. We had been getting great pressure with Chandler, so everybody was sliding to him. He was getting a lot of attention so they were kind of forgetting about the backside. (Jones) drops. He wasn't even rushing."
Baker does not envy the position Giants running back Saquon Barkley finds himself: "We knew the halfback was going to block Haason and Patrick would be free. If the halfback didn't block Haason and tried to block Patrick, then Haason is free."
Peterson sees the play develop even better than intended: "We knew if (Barkley) was going to flare out on me, Sizzle (Terrell Suggs) would draw enough attention, and Chandler would draw attention as well, so (Reddick) would ricochet (inside). He ended up coming freer than we (expected) it to be. It was a 2-for-1, and the outside guy ended up winning, which was me."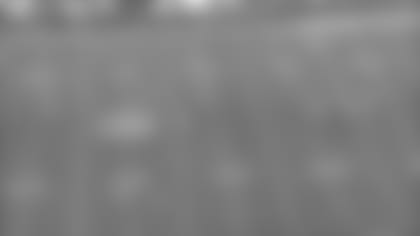 Baker and the others play zone on the back end: "Everyone drops back as deep as they can. We knew this play would not drag out for a long time. We trusted in the coverage and Pat made it there."
Peterson is given the time he needs to make the play: "Having guys dropping, having eyes (on Daniel Jones) – it was great underneath coverage. If I don't get there, it's still a four-man route with six guys in coverage. Three deep and three under."
Kingsbury watches his star corner turn on the jets: "He got there in a hurry."
Daniel Jones waits too long to throw: "I just need to get rid of the ball."
Peterson forces a fumble in addition to the sack: "We practice on raking the elbow all week and all training camp. I was waiting for the elbow to come up because I was waiting to rake at it, but it never came. I just ran through him and the ball came off him. I think I got a little lucky because it was a slick day. It came off his hands a little easier than if it was dryer day."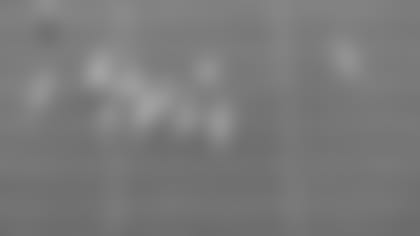 Peterson adds something new to his long list of accomplishments: "First strip-sack fumble. I had to channel my Honey Badger skills. Great design call and I'm just happy I could step up for my defense and help us win this game."
Kingsbury revels in the return of arguably his best defensive player: "He's a playmaker. I thought it was a brilliant call by Vance, and a heck of a play by Pat."
Chandler Jones enjoys the role reversal with Peterson and gives him an outstanding pass-rush grade: "I would give him a 100, an absolute 100. Actually, let me take that back. He might get a 98, because he didn't score. It was a strip-sack forced fumble, so he got those two stats, but the recovery and touchdown would've been the full shebang. So maybe next time."