The Cardinals' offense clicked on all cylinders Sunday against the Falcons. Coach Kliff Kingsbury routinely kept Atlanta's defense off-balance, including on a 20-yard touchdown pass from quarterback Kyler Murray to tight end Maxx Williams early in the third quarter. Kingsbury, Williams, wide receiver Andy Isabella and wide receiver Larry Fitzgerald broke down the play in this week's edition of Cardinals Film Room.
The situation: The Cardinals had a second-and-1 from the Atlanta 20, leading 20-10 with 11:34 remaining in the third quarter.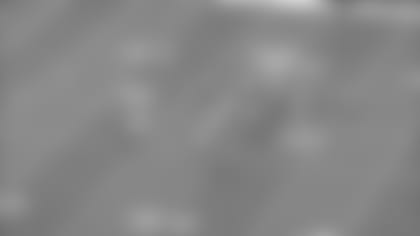 Williams has to make the Falcons think he is a blocker: "I'm selling the run. Before the snap, I'm trying to find the guy that would cover me, so I can have my eyes on him before play. So when I'm blocking, I can see when he leaves, and know when to release and try to get the ball. It was this guy (safety Kemal Ishmael) over here. This is who I was looking at."
Isabella does jet motion across the formation but is purely a decoy on the play: "It was basically boom or bust going to Maxx."
Kingsbury knows the Cardinals will still be in a good spot if it doesn't work: "That's a time when a lot of coaches want to take a shot, thinking we'll be in third-and-1 if we don't hit it."
Williams stays patient as he dissects the movement of the defenders: "I start to block (defensive end Allen Bailey), but I keep my eyes over here to see what's open. I saw (Ishmael) moving out and (linebacker De'Vondre Campbell) looking this way, so I was waiting for my opportunity. I couldn't go too early to where they could see me."
Isabella draws attention: "They set me in motion and go into the flat to hopefully pull the defense, and then sneak Maxx around the edge."
The Falcons play the defensive coverage Kingsbury was hoping to see: "This was one of those called plays you're hoping you get them in man coverage, and we did."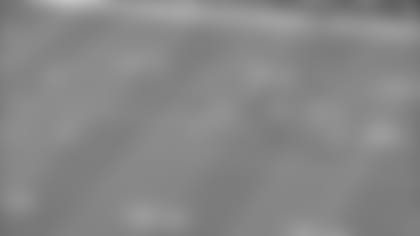 Isabella and nine other Cardinals flow in one direction: "We're just running a rollout for Kyler (Murray's) throw. We're all coming this way, so they think every (throw option) is this way. Even the line is blocking like we're throwing this way."
Kingsbury knows Isabella's presence is important: "Guys on defense are going to know where Andy's at when he comes into the game. He's one of the fastest players in the league. We'll move him around and do different things with him. He's always dangerous."
Williams sneaks out to the left: "As soon as I released, I knew I'd be open. It was just a matter of if Kyler had time to get it back to me."
Isabella tries to freeze the Falcons a bit longer with a demonstrative move: "Coach was telling me to put my hands up and really sell it."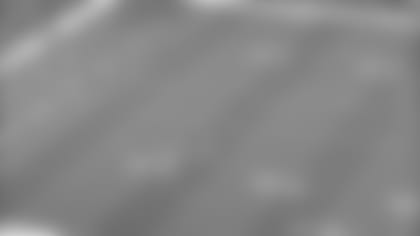 Isabella watches the catch and race to the pylon: "It's like, 'Oh it's wide open.' It looked like Maxx was struggling to get in the end zone there. I wasn't sure if he wasn't going to make it in."
Fitzgerald also questions Williams' speed: "It looked like my dad running. It was great to see him get in there. He caught it at the 25 and I thought it took him at least six seconds to get in the end zone from there but it made it that much sweeter."
Kingsbury wonders if Fitzgerald should be talking about someone else's quickness: "That's kind of the pot calling the kettle black, huh?"
Williams explains himself: "Everyone's been giving me crap for running slow. I got the catch and I turned it up. I was trying to eye it up, to see if I was going to run for the pylon or go back to the college days and try to jump (over Ishmael). As I was running, I started getting really choppy because I was lining it up to go up and over.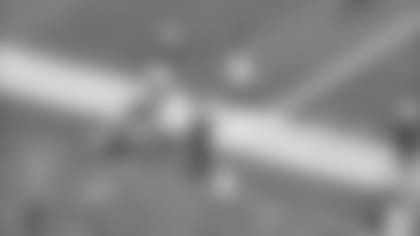 Williams scores, and Fitzgerald shows love by tackling Williams during the celebration: "He's a Minnesota guy, man. He's from way up north, though. I've never been up there to Waconia where he's from, but that's my man. He works tirelessly. He's such a humble, hard-working dude. He does all the dirty work and to finally see him get in there it's good to see those guys that work their tails off like that get rewarded with a touchdown."
Williams appreciates the kind words but could have done without the takedown: "I'm running over to go do field goal (protection on the extra point), and all of a sudden I'm going back to the ground. I looked back and Fitz was just laughing. I knew Fitz tackled guys, but I didn't think I was going to get tackled in the game, in that situation. I told him, 'If I'm in NOT Top 10 (on Sportscenter), I'm going to be so mad at him.'"
Kingsbury puts his play-sheet away: "I'm just glad he got in the end zone. I didn't want to be first-and-1 from the 1 anymore."