Kliff Kingsbury dialed up some trickery early against the Saints. The Cardinals coach called a flea flicker on the offense's second play and it resulted in a 47-yard completion from quarterback Kyler Murray to tight end Charles Clay. Murray, Kingsbury and wide receiver Christian Kirk dissected the completion in this week's Cardinals Film Room.
The situation: The Cardinals had a second-and-8 from their 39 with 8:36 left in the first quarter of a scoreless game.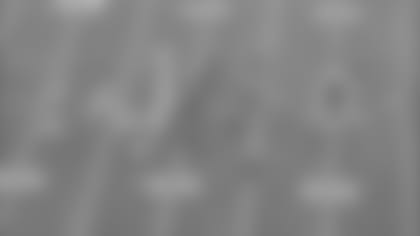 Kingsbury felt like it was a boom-or-bust call: "It was a play we thought we could hit, if we got it off. We felt like we had something if we could get the pass back to Kyler."
Kirk wasn't always involved in its execution: "(Kingsbury) installed this play when I was hurt, so it had been in the game plan for a couple of weeks now. When I came back, he was like, 'I'm going to put you back there.' The play before we threw the ball to (wide receiver Larry Fitzgerald) and we were in that personnel grouping, so it's 'Get on the ball and run it quick to catch the defense off-guard.' When you see this call from the sideline, second play of the game, it's like, 'Oh, here we go.'"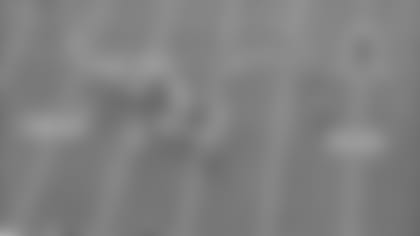 Kirk explains why he was playing running back: "Chase (Edmonds) is left-handed and David (Johnson) can't really throw it. Kliff was giving him a hard time about that (in previous practice reps.) I played a bunch of Wildcat at Saguaro (High School) and threw some double passes when I was there. A lot of my close friends are quarterbacks, so when I work out with them, I'm always around their quarterback coaches. I pick up on little things."
Murray was hoping Kirk would get the pass back to him off in time: "When I pitched it to him, I saw the dude (nickelback Chauncey Gardner-Johnson) blitzing off the left edge out of my peripheral. I knew it was going to be quick for him, but I definitely had confidence in him."
Kingsbury was pleased with Kirk's execution: "He did a great job. They blitzed it, and he made a great throw back."
Kirk first had to make the Saints believe he was running the ball: "I can't just take two steps and look back, because that's not going to sell anything. The thing we weren't expecting was this nickel pressure coming off the edge. I saw him out of my peripheral, and you've just got to trust it. I was like, 'I'm going to just have to turn and chuck it, because he's going to be right there.' I took one more step and turned. I knew I was going to get hit, but the key thing was don't over-throw (Murray) and don't underthrow him. Just put it right there."
Kirk gets smashed after the release and hopes for the best: "Obviously I got hit, and I rolled over on my back to see if (Murray) caught it. Once I saw him catch it, I got up and immediately looked downfield for Charles."
Murray doesn't look for his receivers until the ball is back in his hands: "I caught it and was just hoping he'd be open. That was supposed to go to Larry, actually, but (Clay) was open."
Kingsbury is glad Murray went through his progression: "He did a nice job of getting off of that one and finding Charles down the field."
Kirk likes that the unassuming Clay is a target: "He gets lost in the shuffle. His job is to hold his block for about two seconds with me coming around the edge, that threat of me running the jet sweep, and then take off upfield to the pylon. And with Fitz coming across, everybody is going to be thinking we're throwing it to Fitz, and he kind of sneaks back there."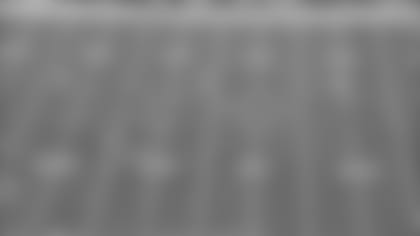 Kirk was not surprised to see another Kingsbury trick play work out: "He's very good at it. We'll usually have two to three new ones each week, and even if we don't run them, we've got them in our back pocket. We practice them every week. This one we've been practicing for three weeks. When you find the right opportunity against the right defense – to get it out early and get it started, we ended up with three points down there. Those are key."
Kingsbury likes that defenses must be ready for his surprise attacks: "You've got to keep people off-balance. You've got to keep them guessing. And the players enjoy it as well. Any time you put something in fresh and have a fun name, the players get a kick out of it."