The Cardinals' rushing attack dominated again in Sunday's 27-13 win over the Seahawks. Running back Kenyan Drake had another sensational day, highlighted by an 80-yard touchdown run in the first quarter. Drake, left guard Justin Pugh and coach Kliff Kingsbury broke down the play in this week's Cardinals Film Room.
The situation: The Cardinals had a first-and-10 at their 20 with 8:45 remaining in the first quarter, trailing 7-0.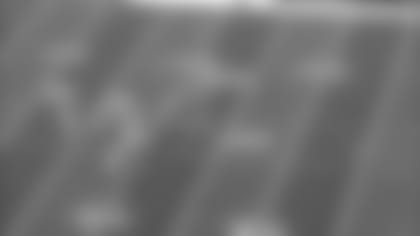 Drake surveys the defense: "I'm looking at the front. It's a four-down front in base. They've got their Will linebacker (Mychal Kendricks) kind of shaded to the slot side. The safeties – it's kind of a one-high –the safeties are shaded over to that side. We had the numbers, from a schematic standpoint, going back to the right."
Kingsbury gives credit to his assistant coaches for the design: "Coach (Sean) Kugler and Coach (James) Saxon and Coach (Steve) Heiden drew that one up and it hit. It worked pretty much the entire game. We have run versions of it but that was kind of a new wrinkle and they blitzed it (with Kendricks and linebacker Bobby Wagner.) It was just the perfect call at the perfect time."
Drake sees a promising path emerge early: "With (Kendricks) blitzing from this side, it means they probably have to rotate the linebackers from one side to the other to compensate for the people that are coming. I kind of see him coming. I didn't know how fast he was going to get to us, but he was more worried about the read look. He goes to Kyler (Murray), so now I'm off of that. And then Pugh and (tight end Charles) Clay do a great job bouncing around all the down blocks that are happening."
Pugh credits the other linemen for handling the blitz as he pulls: "They're bringing it on the backside. You see (Kendricks and Wagner) coming both right here, so D.J. (Humphries) has to carry this and get enough on the defensive end (Branden Jackson). D.J. does a great job of carrying it to A.Q. (Shipley). The quarterback holds Kendricks, and then A.Q. bumps off Hump, and Hump just gets a piece of (Wagner) and that's what makes this thing go. And because they blitzed this side, they're soft on the play side."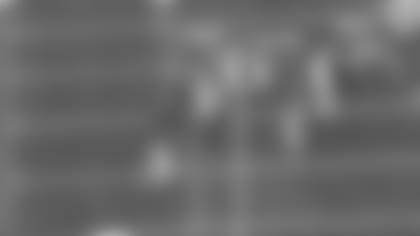 Pugh paves the way: "The defensive end (Rasheem Green) was actually dropping (into coverage). So you can see he's trying to drop here and then he reads run. He didn't play it right, and he basically takes both of these guys (himself and linebacker K.J. Wright) out of the play, and I was able to kick both of them out. And then we were off to the races. You can drive a truck through that hole."
Drake puts his foot in the ground and shoots uphill: "(Green and Wright) bounced out of their respective gaps, and it's just wide open from that point. (Tight end Maxx Williams and right tackle Justin Murray) are double-teaming down, and (Pugh and Clay) are kicking out. I'm supposed to follow them regardless, so (Clay) was going out wide a little bit because (Green) was going out. Once K.J. was going over the top, I was able to just hit it from that point."
Kingsbury enjoys the sight from the sideline: "Well-blocked. You can see he's not touched."
Pugh singles out Humphries' clip of Wagner as the most crucial: "That's what makes it go, because if he doesn't get a piece of '54' here, Kenyan's getting tackled for a four- or five-yard gain. And then Kyler continuing the fake, and Maxx and Justin Murray do an amazing job here."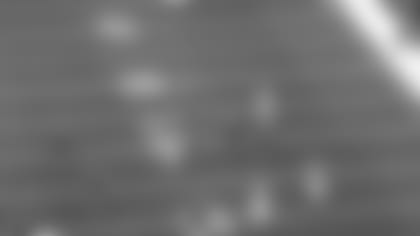 Drake hits top speed: "Once I saw that gap and had a few steps to run through it, I saw (safety Lano Hill's) angle wasn't going to be conducive to him being able to get me out of bounds. From that point, I just knew I couldn't get caught."
Pugh signals touchdown with 60 yards still remaining: "This is an amazing picture, actually. A lot of times I'll celebrate prematurely, and then they get caught and I look like an idiot. This guy has an angle on Kenyan. Kenyan put the afterburners on. Kenyan, he has an extra gear that I didn't even know about."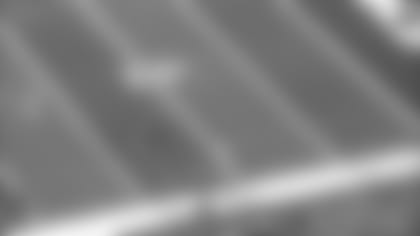 Drake shakes off Hill's last-ditch tackle attempt and waltzes into the end zone: "I didn't know if I wanted to keep my stride going or do a high knee. I didn't want to lose my stride or slow down, so I just tried to run as fast as I could."
Kingsbury was hoping his running back had enough gas to finish it: "Looked like he got a little tired there at the end, but he was not going to be denied. And then he does the appropriate celebration, kind of insinuating he's going to be making a lot of money at the end of the season. He's a lot of fun to be around."
Wide receiver Larry Fitzgerald believes Drake, an impending unrestricted free agent, is maximizing his worth at the right time: "He's got to be one of the top backs on the market. But I don't know if he's going to get to free agency."