The Cardinals' screen game was a mixed bag in Sunday's 27-10 loss to the Seahawks. Quarterback Kyler Murray threw a pick-six on an early attempt, but the biggest chunk play of the game came near the end of the first quarter, when running back David Johnson took a middle screen for a 31-yard gain. Center A.Q. Shipley, guard Justin Pugh and coach Kliff Kingsbury broke down the play in this week's Cardinals Film Room.
The situation: The Cardinals had a second-and-10 on their 49 with 17 seconds remaining in the first quarter, trailing 10-0.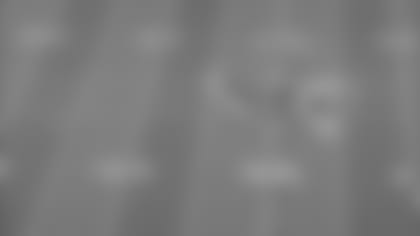 Pugh makes sure not to give away the play design before the snap: "You just set normally. You don't want to do anything crazy, because if you set abnormally, then they kind of read something is going on."
Kingsbury correctly assumes the Seahawks will sit back: "We thought, in second-and-long, we could get some coverage, have them be soft. Our guys executed it perfectly."
Shipley sees the screen call as a way to combat the Seattle defense: "They have an aggressive front that likes to penetrate and get upfield. So it's kind of a way to slow them down a little bit."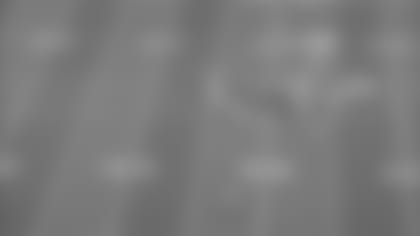 Pugh's role switches in the middle of the play: "They run a little (twist) game inside. Really, (guard J.R.) Sweezy and A.Q. are supposed to get out, but my guy kind of loops. Sweezy was supposed to take the first linebacker and A.Q. the second, but we switch responsibilities on screens based upon how they rush."
Shipley is happy to see the Seahawks go hard after Murray: "Anytime there is a twist game or a blitz, you kind of want to continue that, because it's going to take them awhile to get there looping or on the blitz. You let them roll, everything opens, and then you can get downfield."
Running back David Johnson finds the soft spot in the Seattle defense. Shipley: "Two-high (safeties), it's usually zone every time. We knew (the linebackers) would bail a little bit."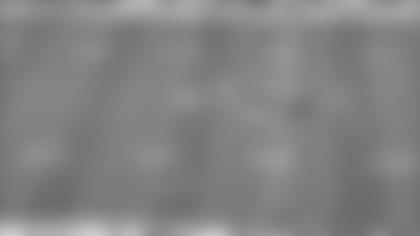 Pugh is cognizant of his place on the field: "We have to be real close with the timing, making sure the back is catching it, because it's still a forward pass. We can't be too far downfield. You can see I'm a little bit ahead of A.Q. I didn't have to block anyone on this play, so it's making sure I don't get downfield and get called for a penalty here."
Without a visual of the throw, Shipley has to rely on an internal clock: "The timing is huge on this one. Most of your other screens you're rolling flat first, so there is really no (danger). On this middle screen, you've got to kind of hit it pretty perfectly. It's all two count, three count, whatever it may be. Hopefully you time it up right."
Wide receiver Christian Kirk is ready to help block but is unneeded. Pugh: "When Christian sees us coming, he knows we're taking those two guys. He knows they're our responsibility. He was just kind of extra security."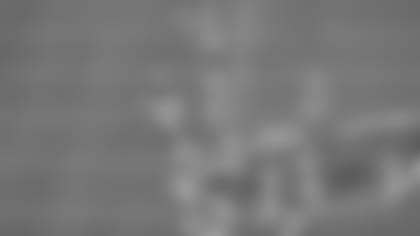 Shipley sees Pugh zero in on linebacker K.J. Wright, so he takes on linebacker Bobby Wagner: "For this one, we knew we wanted to take care of the two inside guys. I kind of played off (Pugh) because he was ahead of me. He went there, and I went here."
Pugh and Shipley give Johnson a lane up the middle: "We know he's going to catch it and get vertical. We know roughly the landmarks of the running back, so that's why we both went inside of our guys and made them go around us. We made sure to keep our hands inside their frame so we don't get a holding penalty, and David made us look good."
Kirk looks for a block upfield. Shipley: "Our two jobs are handled, so that was a good job to go and get somebody else."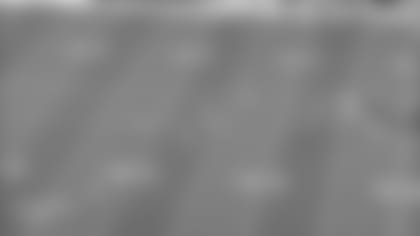 Kingsbury was hoping for even more than the 31-yard gain: "I thought we had a chance to score here, but you've got to give their defense credit."
Shipley believes the screen game is a way to combat teams that sink back in coverage: "That's part of our offense now. We're a heavy screen team. We rely on quick throws, run and catch, different things like that. Chunks can come in various ways. You don't need to throw it 40 yards downfield to get it, right?"