Larry Fitzgerald had accomplished nearly everything in his illustrious career, but found room for another first in Sunday's 31-9 loss to the Rams. The Cardinals' star receiver tossed his first NFL touchdown pass, a 32-yard strike to running back David Johnson in the second quarter on a double pass. Johnson, Fitzgerald, tight end John Phillips and quarterback Josh Rosen broke down the gadget play in this week's edition of Cardinals Film Room.
The situation: The Cardinals had a first-and-10 from the Los Angeles 32 with 9:47 left in the second quarter, trailing 14-3.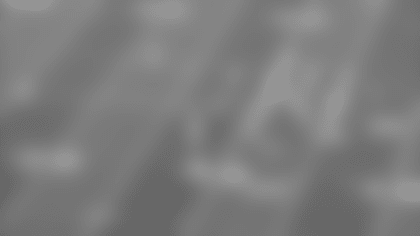 Rosen and the offense practiced the play recently: "We'll carry at least one or two trick plays every week. It's just whether it gets called."
A timeout is called before the play, but Fitzgerald isn't lobbying to make the throw: "No, I never ask for anything. Coaching is hard enough, playing is hard enough. We try to work on what coach (Byron Leftwich) is doing. Let him call the plays and he has a great feel for when to call plays and we dialed it up at the right time."
Johnson has high hopes from the start: "I knew it was going to work. Fitz, everyone is keying in on him, especially on screens and stuff. I knew (the play had a chance) when one of our guys (Phillips) went in motion and they took everyone over there."
Rosen throws the ball backward so Fitzgerald can legally throw it again: "It was a good job of (Fitzgerald) at getting back."
Phillips has to keep Rams outside linebacker Dante Fowler from pressuring Fitzgerald: "They had a guy out there, a D-end/outside linebacker type. I kind of had to sell the screen and then stay in front of him to give Larry a chance to get it off."
Johnson pretends like Fitzgerald is the ball-carrier before bursting upfield: "That's what I did, try to act like I was staying in to block, get (linebacker Samson Ebukam) to bite and then go."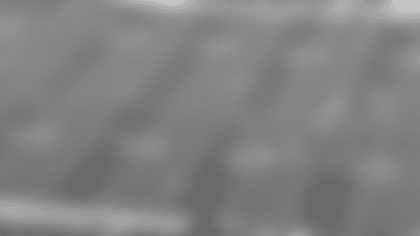 Fitzgerald has a clean pocket: "I had to feel it around. I had the same pass a couple of years ago in Seattle and Michael Bennett got a little close to me and I'm not used to having defensive linemen around me, so I short armed it a little bit."
Johnson breaks free: "I was so wide open that I was praying that I didn't drop it. Those are the tough ones when you're wide open. It's tough to catch those ones. They're almost harder to catch."
Fitzgerald lets it fly: "I guess it's like a layup in basketball. You can't miss it. I wanted to put a little air on it and it came out a little wobbly. It looked like a Warner ball right there, but just as Kurt Warner's was, it was effective."
Phillips looks downfield: "I was locked on my guy, and then you kind of have a clock in your head. You see the ball in the air and see Johnson wide open. It looked like David was going to catch it so I kind of put my hands up in the air."
Johnson gives the throw a passing grade: "It was a little duck, but it got to me. It was a little wobbly. Larry is a good thrower. He's always throwing to receivers. I know in practice he's always wanting to throw. During practice, when he catches the ball, he always throws it to somebody, so I knew it was going to be a good throw."
Rosen is asked who throws a better touchdown pass: "(Sunday), Larry. I haven't thrown one in a couple games."
Johnson gives away Fitzgerald's keepsake: "I gave it to a fan. Hopefully she'll be nice enough to give it back."
Fitzgerald is reminded of a similar scene from his rookie season: "I remember the same thing happened when Emmitt Smith threw a touchdown my rookie year to (Obafemi Ayanbadejo) and Femi threw it up in the stands and Emmitt was like 'What are you doing? I've been playing 16 years and never done that before. Go get the football.' I didn't even notice. I was just so excited to get the opportunity."