The Cardinals have a pair of established pass-rushers in Chandler Jones and Markus Golden, but a team can never have enough players who can get to the quarterback. Defensive end Cameron Malveaux was claimed off the Dolphins practice squad two weeks ago and had a sack on Sunday against the Lions in his Cardinals debut. Hear from Malveaux, cornerback David Amerson and coach Steve Wilks in this week's Cardinals Film Room.
The situation: The Lions had a first-and-10 from their 44 with 5:17 left in the second quarter, leading 3-0.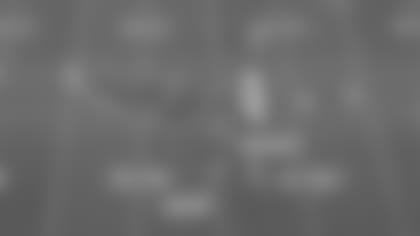 Malveaux sees heavy personnel and isn't sure if a sack will be possible on this play: "I thought it could be run, just because I saw the fullback. I thought it would be a run."
Amerson tries to dissect the route combination: "It's a man-to-man call and I see a two-back formation. I was thinking what we call a 'TRC,' an over route and a post route. That's one of their main play-action passes. But actually they gave us deep comebacks on this play."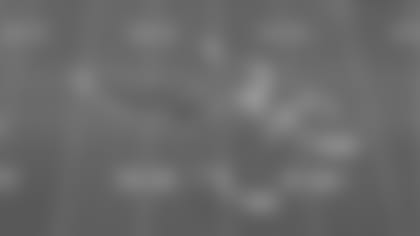 Malveaux doesn't fall for the play action: "(Left tackle Taylor Decker) did a pass set, so once he did a pass set, my eyes went to the quarterback."
Amerson keeps his focus on Detroit receiver T.J. Jones: "I'm in man-to-man locked in. I really don't see the play-action. I'm really just going off the receiver, his motion."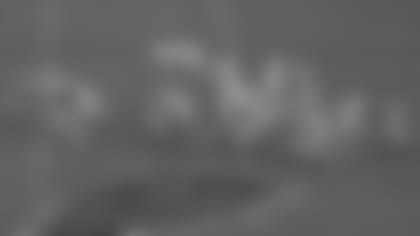 Malveaux can't swoop under too early: "My main thing was making sure I still had contain while I was working that long arm. When I saw (quarterback Matthew Stafford) step up, I knew I was far enough upfield to come back inside and make a sack. If I came under too soon, he would just bubble out and everyone would be yelling at me."
Amerson does so well in coverage he didn't think Jones was running a route: "This play was actually kind of funny because I had gotten a good enough jam on him, so good that he was moving kind of slow. I don't know if he was trying to give me a double move and a comeback or something, but he was moving kind of slow. So I actually kind of thought it was run."
Malveaux gives Decker a shove and cuts inside: "I just tried to disengage from him. I did some kind of hand move. I don't really remember in particular what it was, but I had to get him off me and come inside."
Stafford pump fakes but doesn't throw because Amerson is in perfect position: "See I was supposed to be turning into (Jones), but I thought it was run. So I flipped my head the other way for the running back running out. I guess (Stafford) saw my eyes. If I see the ball coming out, yeah, for sure (an interception if he throws it)."
Amerson has been a bright spot in his two starts after joining the team in November. Wilks: "I think he's playing well. I think he has stepped up in a short period of time and showed that he's capable of doing some good things. He made some plays last week. He came back again this week and missed a tackle, but he came back and made some plays. He's doing some good things within the defense."
Malveaux knows the blanket coverage contributed to his sack: "That's what I'm talking about. It's really a lot of credit to those dudes. Normally a sack averages like 2.5 seconds. I know it took me longer than 2.5 seconds to get to the quarterback. Credit to those guys. It was a great job."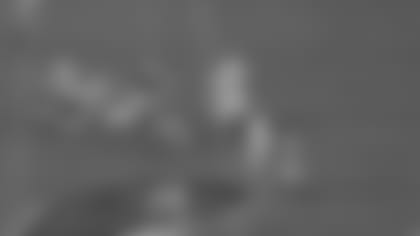 Stafford averaged only 4.39 yards per pass attempt during the game, the lowest mark in his career. Wilks: "We continued to try and mix things up, particularly with a veteran quarterback like Stafford. I thought up front, we penetrated, and we did a good job of trying to put some pressure on the quarterback."
Malveaux hopes he made a good first impression: "The biggest play for a D-lineman in the NFL is a sack. Well, a sack-strip, so maybe that's next time. But it did feel good to do that. I just want the coaches to know I can play. Unfortunately, that didn't happen in Miami, but I got this new opportunity. I like the guys. I like the team. That felt good to make an impact that early. First game."