Chargers quarterback Philip Rivers found an amazing groove in Sunday's 45-10 win over the Cardinals, completing his first 25 passes and finishing 28-of-29 for 259 yards and three touchdowns. The Cardinals stayed in the game initially because of an impressive pass rush. The defensive line finished with four sacks and a takeaway, with all the damage coming early. Defensive tackle Rodney Gunter had a forced fumble in the second quarter and defensive end Benson Mayowa recovered it. The duo explained what went right on the play in this week's Cardinals Film Room.
The situation: The Chargers had a second-and-9 from their 40 with 11:17 remaining in the second quarter, trailing 10-7.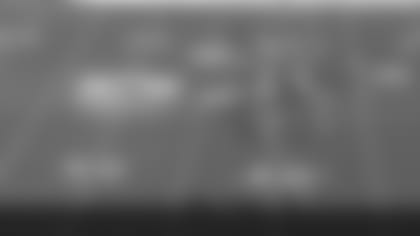 Mayowa watches the Chargers line up with an empty backfield: "I see no running back and I knew it was pass. I just felt like I had to beat my man and get there as quick as I can."
Gunter revs up: "I've got my heels loaded, my hands up. I'm in my stance, on my toes, ready to get off. As a D-lineman, we dream about being on the field and knowing it's a pass."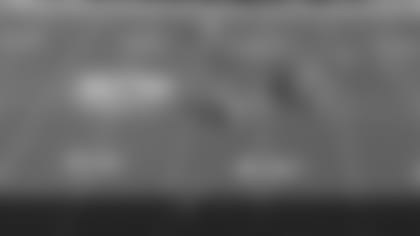 The ball usually comes out quickly in five-wide sets but not here. Mayowa: "Everybody's locked up. Covered. Covered. Covered. Attached. Covered. We can go hunt."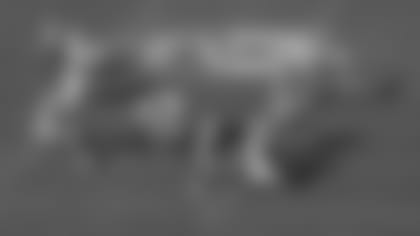 Mayowa almost gets Rivers off the edge: "If he was still right there that was going to be my sack, but he stepped up. He did it quick. Usually they take their steps back kind of slowly, but he pushed off pretty quick. He stepped up and never settled his feet."
Gunter has his eyes on the movement: "(Mayowa) did a great job rushing and keeping his contain. I saw Philip Rivers step up and I swimmed the center."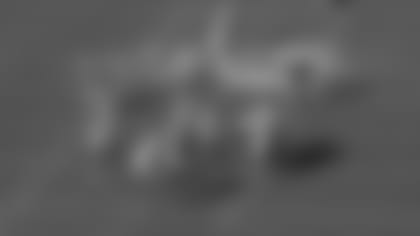 Gunter takes a pair of swipes at the football: "I reached and missed with my right hand but I kept reaching with my left hand. Eventually, I got him. I was determined to get there, determined to make a play. The emphasis is getting the ball out. Reach, reach. Coach Wilks is always preaching to reach. Coach Al (Holcomb) always preaches to reach. We've been reaching since OTAs. So when that moment came in the game, my mind said, 'Reach.' And I got my first strip sack."
Mayowa hit the ground after his pass-rush but popped back up quickly: "You've got to keep working. I didn't see the ball thrown so I still knew he had the ball. Whether Rodney gets it, Chandler (Jones) gets it, 'OP' (Olsen Pierre) gets it, it doesn't matter. He still had the ball in his hands, so we're going to keep hunting."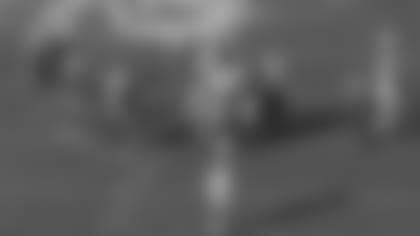 Mayowa jumps on the fumble: "I saw it pop up. I saw it flying, so I tried to get on my horse and grab it."
Mayowa gives the ball to Gunter to commemorate the occasion, but Gunter has an issue: "I don't know where I put the ball at, to be honest. I was just so emotional at the time. Damn. I don't know where the football is at."