The Cardinals missed a chance at a touchdown in the second quarter of Sunday's 18-15 win over the 49ers, when wide receiver Christian Kirk got open in the end zone but quarterback Josh Rosen couldn't find him. They settled for a field goal, but kept the play design in their back pocket. It was called again in the fourth quarter and executed to perfection, as Rosen hit Kirk for the game-winning 9-yard touchdown pass. Rosen, Kirk and left tackle D.J. Humphries broke down the play in this week's Cardinals Film Room.
The situation: The Cardinals had a third-and-goal from the San Francisco 9 with 39 seconds remaining in the fourth quarter, trailing 15-10.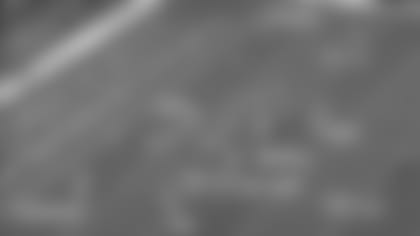 Kirk is happy to return to a play that showed earlier promise: "We came to the sideline and we saw it on the (Microsoft) Surface. We were able to see (the possibility of success) but things kind of broke down. Josh was getting pressure and he had to roll out and throw it out of the back of the end zone. We knew once we got inside the 10, this was going to be a go-to play for us."
Rosen prepares for similar defensive coverage the second time around: "We talked about it earlier. Outside leverage corner (Ahkello Witherspoon). (Linebacker Malcolm Smith) initially was double mugged in the 'A' (gap) on the last play and buzzed out way underneath Ricky (Seals-Jones) and Christian was wide open in the back. So I kind of knew I was going there."
The formation flips, keeping 49ers cornerback Richard Sherman out of the play the second time around. Kirk: "He knows exactly what's coming. I'm glad we switched sides. We were able to make it look a little different."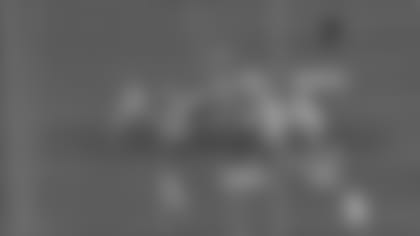 The first order of business is to protect Rosen, and Humphries handles a twist by the 49ers: "Any time it's third down or in any type of big situation, they like to run stunts. I made sure I got straight back, and as soon as I saw (defensive end Ronald Blair) turn and go into Mikey (Iupati), I tried to pound him down inside. And once I pounded him down inside, I had to work back out to make sure I could get on DeForest (Buckner), because the way he gets most of his sacks is coming skinny off the TE and beating the tackle, because the tackle is working down on the D-end. So I had to make sure to keep my feet moving and throw my hands."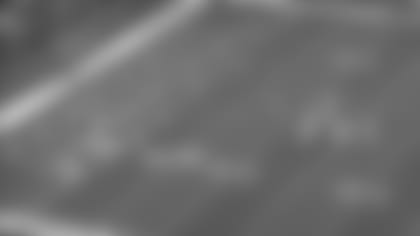 With the pocket clear, Rosen looks toward Seals-Jones: "He is the first option, but I kind of knew based off the last time they played it (Kirk would be the target). I was just trying to stare (Seals-Jones) down (to manipulate the coverage)."
Kirk makes space for Seals-Jones before cutting in: "We know they are in a Cover 2 shell, so my job is to get this corner (Witherspoon) to widen out. Ricky is the first read to see if Josh can hit him right in this window. If the safety (Tyvis Powell) drives on him, I'm able to come around on the back line."
Humphries and the other linemen give Rosen time: "After awhile you could definitely tell those (49ers pass-rushers) didn't have the same zap they had in the first half. They were tired just like we were, but I always feel like offensive linemen are in better shape than defensive linemen, because we play the whole game. And we're just badasses."
Kirk sneaks behind Powell: "He's looking at (Seals-Jones) the whole way, and I come late. He didn't have his eyes on me, so he didn't really have a good feel for me. All I had to do was slip behind him."
Rosen notices the error and takes advantage: "This play shouldn't be open. (Powell) should be in his quarter and he should not jump that. (Smith) should buzz underneath and (Witherspoon) should come up really quickly and slam (Seals-Jones). Ideally, if they were playing this correctly, the way you would try to complete it is you would throw to (Seals-Jones) and it would be a bang-bang with him and the corner. (Powell) is the one that messed up."
Humphries keeps Buckner at bay: "I could see (Rosen) out of my peripheral. It was a little bit different angle for me because Josh was right behind me. I just had to keep widening him with the pocket."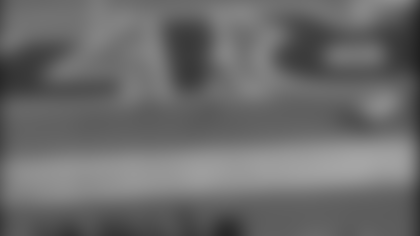 Rosen finds Kirk, but the play isn't over yet as 49ers safety Jimmie Ward flies over. Rosen: "I knew because I was looking over there for so long that there would be some pursuit from the back-side."
Kirk readies for impact: "I had to stretch out for a little bit, so that's why I knew when it hits my hands I've got to tuck it really quick because I'm about to get hit. It seemed like the ball was in the air forever, but once it hit my hands, I've just got to make sure I hang onto it."
Rosen's velocity gives Kirk time to tuck: "I think in the red zone I just throw it naturally harder anyways because I'm excited."
Humphries appreciates how everything came together: "That was a big deal. For one, just getting that rookie-to-rookie connection going. For two, I felt like the offensive line kept Josh clean to get the ball in the right spot like he wanted to. He had time to do so. We needed that. We needed that win."