The Cardinals had their backs against the wall as time ticked down against the Lions, knowing they needed touchdowns on their final two possessions to force overtime. They got it done, and the rally was kickstarted by a 27-yard scoring strike from quarterback Kyler Murray to running back David Johnson. Johnson, coach Kliff Kingsbury, left guard Justin Pugh and right tackle Justin Murray broke down the play in this week's edition of Cardinals Film Room.
The situation: The Cardinals had a first-and-10 from the Detroit 27 with 6:04 remaining in the fourth quarter, trailing 24-9.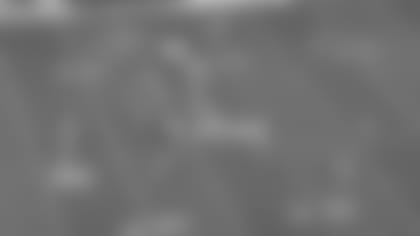 Pugh and the offensive linemen sort out the protection: "We've got a four down (linemen) front, we've got two high safeties. We know we're mike-ing to the left here (linebacker Christian Jones), because they have three over two over so they can bring him (on a blitz). We know this 'backer (Jalen Reeves-Maybin) probably has to cover David."
Johnson locks on Reeves-Maybin: "That's usually what I'm looking at, to see who's guarding me. And by the looks of their defense, I could tell (Reeves-Maybin) was on me, just by the way the safeties were back. They didn't have a safety down to guard me, so it was probably going to be him."
Kingsbury has the Cardinals hurry up to the ball, a common theme in the game: "We went tempo here and sped it up. We didn't substitute."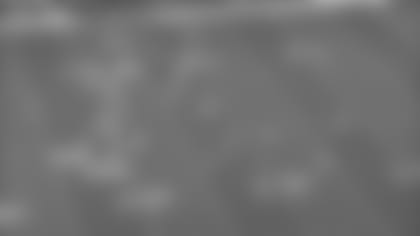 Kingsbury makes Johnson the top option on the play: "We were thinking they would get into some zone coverage, so really that is (Kyler Murray's) first read – peek Dave down the seam. … Linebackers aren't anticipating that type of route. It's always underneath and options. You stretch him down the field, and he's got a chance to do some things."
Johnson is glad to see the matchup: "Whenever a linebacker is on me, the quarterback will look my way. They expect me to be open. It's up to me to execute."
Justin Murray has a 1-on-1 against Lions defensive end Devon Kennard: "For most of the game I was pretty isolated on '42'. I was trying to set back, stay vertical, shoot my hands, don't lean into him."
Pugh is the band-aid if needed because the Lions only rush four: "(Jones) drops, so I just drop in here and keep my eyes to D.J. (Humphries). I'm kind of the free helper on this one. Everyone is doing work except for me, really. I'm like a bonus guy. I try to help solidify the nose and then take my eyes to D.J. right away to help him."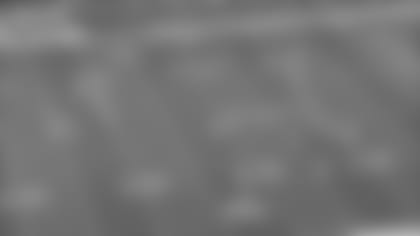 The Lions safeties help on the wideouts, giving Johnson room: "If they go into Cover 2 and split up, I'll have a good chance. They did that, so it was just me and the linebacker 1-on-1. We split it right through the middle. The biggest thing was not letting him grab me or slow me down."
The play develops as Kingsbury hopes: "We had the 'Z' (receiver, Trent Sherfield) coming back underneath as the second read. Kyler did a nice job recognizing coverage and seeing those safeties split. He just waited on it, and it was a great back-shoulder throw."
Th Lions' interior pass rush didn't get much penetration in the fourth quarter as fatigue became an issue. Pugh: "They're 350-pound guys in the middle there. They ended up taking those guys out of the game completely. (Mike) Daniels, (Damon) Harrison and A'Shawn Robinson weren't in the game (most of) the fourth quarter, and that's $30 million a year of guys on the sidelines, so that's impressive to keep them off the field."
Kennard is the only one getting pressure as Justin Murray tries to hold up: "On this specific play, he got me pretty good with a hand swipe and I was trying my best to run him up. You can see he was about to turn the edge on me. Had (Kyler Murray) stayed there, it could have been a hit or whatever. Thankfully he got the ball off in time."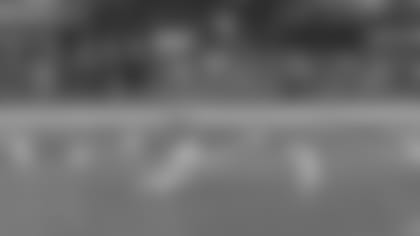 Johnson turns on the jets and Reeves-Maybin falls down: "I could tell he was trying to stay with me. We got our feet tangled up at the end, and that helped out."
Kingsbury appreciates the chess piece at his play-calling disposal: "Not many running backs can turn around like this and catch that ball down the seam. He's a natural receiver. He played it in college and it shows up."
Pugh believes Johnson will have a major impact in 2019: "Having a running back that can play receiver is huge in this league. He's one of the best to do it. He's an amazing player. If we keep getting him going, feeding him the rock, getting him heated up any way possible – out of the backfield, throwing it to him, handing it to him – whatever we can do to give '31' those touches, it's good for us."