The Cardinals picked up their first win of the season on Sunday over the 49ers, and the defense did the heavy lifting. It forced five turnovers, the most crucial of which coming late in the fourth quarter as San Francisco had the ball and a chance to take the lead. Linebacker Haason Reddick forced a strip-sack and linebacker Josh Bynes returned the fumble 23 yards for a touchdown. Reddick, Bynes, coach Steve Wilks and 49ers quarterback C.J. Beathard analyzed the play in this week's edition of Cardinals Film Room.
The situation: The 49ers had a 2nd-and-11 from their 41 with 4:41 remaining in the game, trailing 14-12.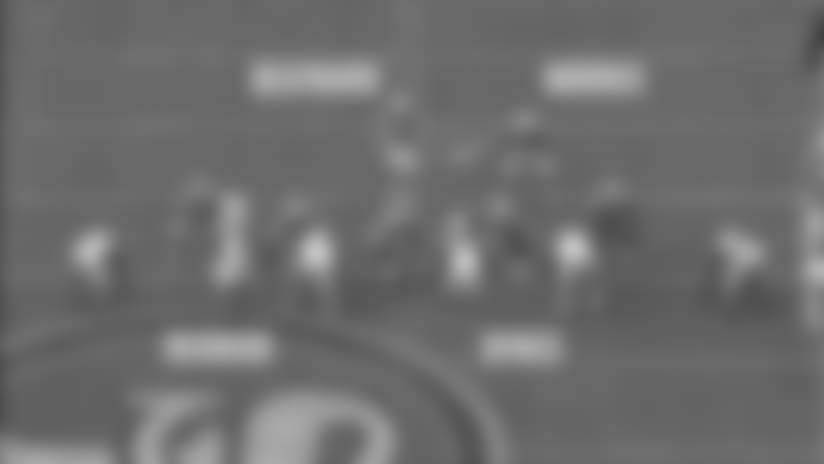 Reddick has a feeling 49ers running back Alfred Morris will slide over to block him: "Right now I'm trying to see if they're going to keep him in protection. You can see how he's looking across, so he's looking to pick up one of the blitzers."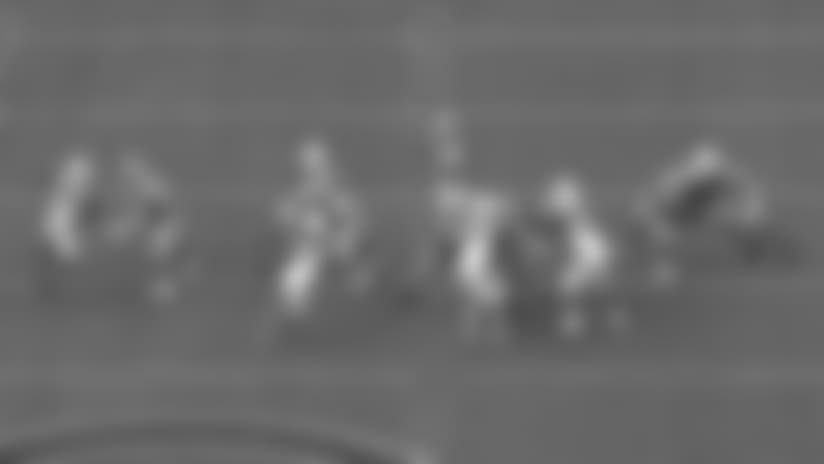 Reddick, a defensive end in college, dispatches Morris with ease: "For me, I'm used to going against O-linemen. So when I'm going against a running back, I feel like I should win that matchup 80 to 90 percent of the time. Here I was able to do that, using my pass-rush ability to get to the quarterback."
Wilks knows it's a luxury to have a linebacker with pass-rush skills: "It's a great asset to have. It was all him. It really wasn't the call. He was one-on-one right there with the running back. He did a great job of avoiding him, making a move on him, and getting to the QB."
Bynes also blitzes because Morris stays in to protect. Wilks: "By being in man-to-man, what we're really trying to create right here is two-on-one. We call it hugging up to your coverage, and that's what Josh is doing right there. Now if (Morris) stays on Reddick, we should steal the sack here (with Bynes)."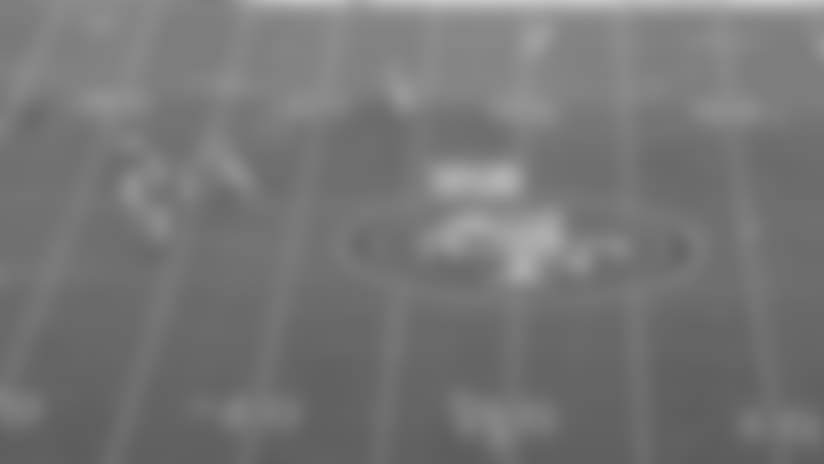 Beathard gets ready to throw but draws the ball back in: "I was trying to get the ball to Trent (Taylor) and he was getting held. I decided to wait a little bit. The guy hit the ball out of my hand and that was it. Just got to get it out quicker."
Reddick zeroes in on forcing the turnover: "Once I beat (Morris) and I saw the quarterback was still holding it, I immediately thought, 'Reach for the ball. Get the ball.' And that's exactly what I did. I swatted directly at the ball and knocked it out."
Bynes picks up the fumble instead of diving on it: "Coach (Wilks) preaches all the time, 'City or country?' It was as clear as country. There was nobody around."
Reddick helps by knocking Beathard off-balance: "I'm looking for the ball and I see Josh going to get the ball. I see the quarterback so I try to get a little shove on him to keep him away without getting a block in the back. That way, Josh should be able to beat the quarterback and get to the end zone, no problem."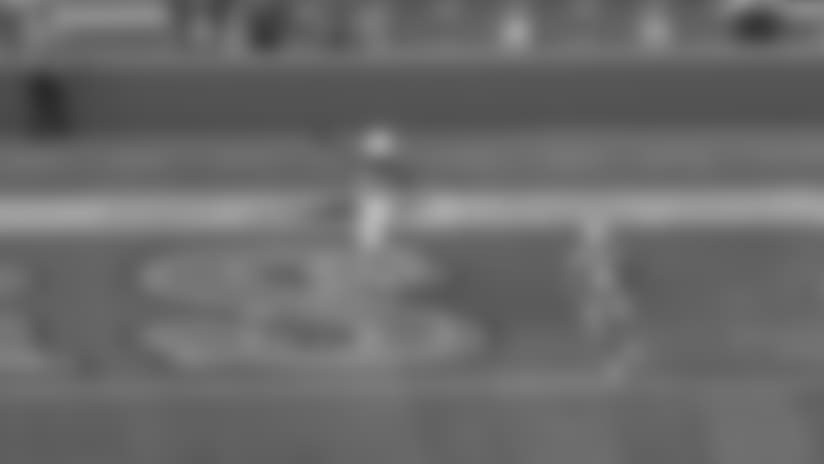 Bynes reaches the end zone for the first time in decades: "Oh my gosh. It might have been when I was in Pee Wee ball. I've been a linebacker for so long. Not in college. Nope. This is my first time since Pee Wee ball, and Pee Wee ball doesn't count, so this is my first one."
After a month of limited action, Reddick plays every defensive snap and comes up big: "I was so happy, man. I was excited to be a guy that made a game-changing play. I'm always talking about trying to make plays for the team. When my number is called, doing what I have to do, and that's exactly what happened."
Bynes cuts short the celebration: "I'm not going to lie. The first thing that came to my mind was, 'I've got to go back out there.' I was trying to celebrate a very small amount because I knew I had to catch my breath and go right back out there on defense. I wish I could have celebrated more, but that's just how the game goes, and I knew we had to finish the game."