The 40-14 loss to the Falcons on Sunday was a game the Cardinals want to forget, but a late play will be one Trent Sherfield always remembers. The undrafted rookie wide receiver corralled his first career touchdown catch as time ticked down in the fourth quarter. Sherfield, quarterback Mike Glennon and tight end Ricky Seals-Jones explained how Sherfield got so open in this week's edition of Cardinals Film Room.
The situation: The Cardinals had a fourth-and-goal at the Atlanta 7 with 3:19 remaining in the fourth quarter, trailing 40-7.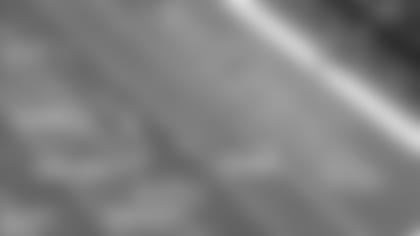 Seals-Jones moves from the left side of the formation to the right and the Falcons linebackers adjust: "I motioned across so you could tell if it's man or zone. They just bumped so you pretty much know it's zone."
Sherfield isn't the primary option: "I've gone over this play tons of times since I've been here. It's one of our core plays. My first read is to really get Ricky open on his route."
Glennon reads the defense before the snap: "I had an idea it was going to be a form of 2 Tampa. Really, we were just kind of keying that guy (safety Sharrod Neasman)."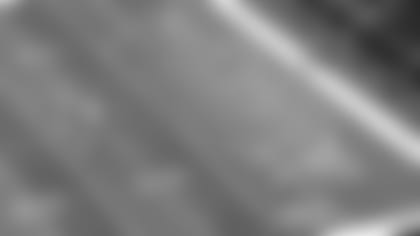 Seals-Jones breaks to his right: "When I came out, I'm trying to get in that little window, but (cornerback Desmond Trufant) set and (Neasman) jumped it. So it let Trent hit the back."
Sherfield slips behind the defense: "I noticed that the corner was squatting, and I saw out of the corner of my eye that the safety broke on Ricky. I knew I was going to be wide open. I'm not sure if the corner was supposed to take me or not, or if the safety was supposed to take me."
Glennon looks for Seals-Jones initially: "He's the first read in the progression. I was really trying to get it to him, but I felt (Neasman) come down really hard. Then the corner didn't run with (Sherfield) either."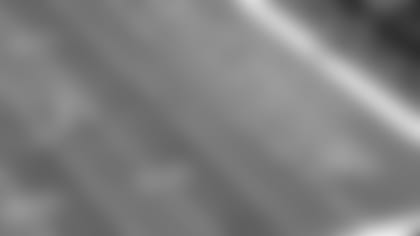 Three defenders jump Seals-Jones, who initially thought he might be open because the Cardinals beat the 49ers in the back of the end zone on this same play: "I did, but hey, it still worked. I was hoping I'd get in the end zone, but it didn't play out like that. But my boy Trent got in there so I was satisfied."
Glennon flips his eyes from Seals-Jones to Sherfield: "Right about there I knew it was wide open. I just put it out there. That's about as easy a touchdown as you'll get."
All Sherfield has to do is catch it: "A lot of people don't know, those wide open catches are the hardest ones to catch. You know you are by yourself. You've made those catches a million times since you were little, but you really have to focus on them. For this one in particular, I knew it was going to be coming. It was in the air for quite a long time. I made sure I slowed it down and brought it in."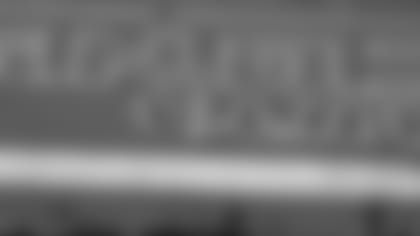 Seals-Jones, another undrafted player, knows what it means to reach the end zone for the first time: "It's shock. It really doesn't hit you until a couple of seconds later. Then it's like, 'Damn. I got in the end zone. I got a score.' It's a great feeling. It's hard to get in that box, so when you do, you have to enjoy it."
Sherfield kneels and looks toward the sky: "I'm sure you remember (running back) Chase (Edmonds') first touchdown (where he knelt similarly in Green Bay). It's just giving thanks to God, for Him to put me in position to make that play. It's just giving thanks, and then it's just knowing that my dad is watching over me."
Glennon is happy to end his first series of the season with a touchdown: "It's good to get out there and do it, because really I haven't taken any reps with the offense, other than scout team, since the last preseason game. It was good to get out there, run our offense, and put together a scoring drive."
Sherfield secures the football as a memento but doesn't plan to keep it: "I think I'm going to give it to my little brother. His birthday was Sunday."